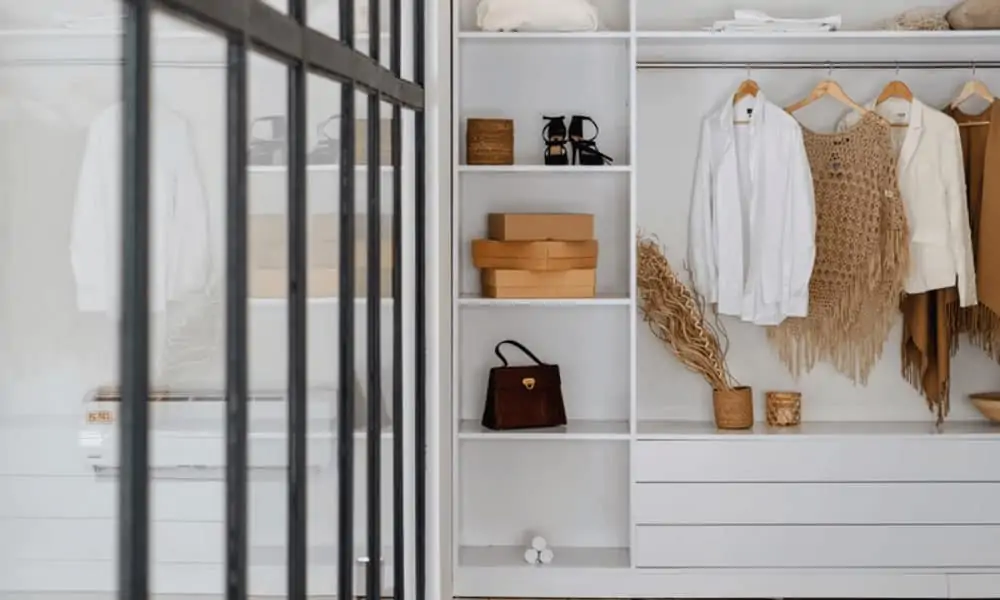 As a New Minimalist, and having read Joshua Becker's "The Minimalist Home," I got a very good start on our not-small house during the first year of the pandemic. Happy with the public spaces, and the private areas that I control (my room, my home office, and attic storage), and having done as much as I could in the spaces I don't have full control over, I turned to my wardrobe, more specifically, creating a rotating capsule wardrobe. 
What inspired me to start a rotating capsule wardrobe?
I was inspired by 1) the 80/20 principle that I kept hearing about and 2) the fact that my "off-season" clothing lived in an attic cedar closet, right in the midst of all of the minimizing I was doing to the contents of that room outside of the cedar closet. In addition to off-season clothing, the closet held clothing I was saving, in case I regained the weight lost 10 years ago. Ten years? You have to be kidding! 
That was the easy stuff. I donated and recycled several boxes and bags of the obvious choices. I pulled the rest out of the closet and laid it out on the double bed in the home office/guest room.
Dresses, skirts & pants were somehow easy to weed down to a capsule wardrobe model. A couple of "special occasion" items for weddings and funerals were saved in the back of the cedar closet. It was the shirts that I had an obvious addiction to.
Overcoming roadblocks in my minimalist fashion journey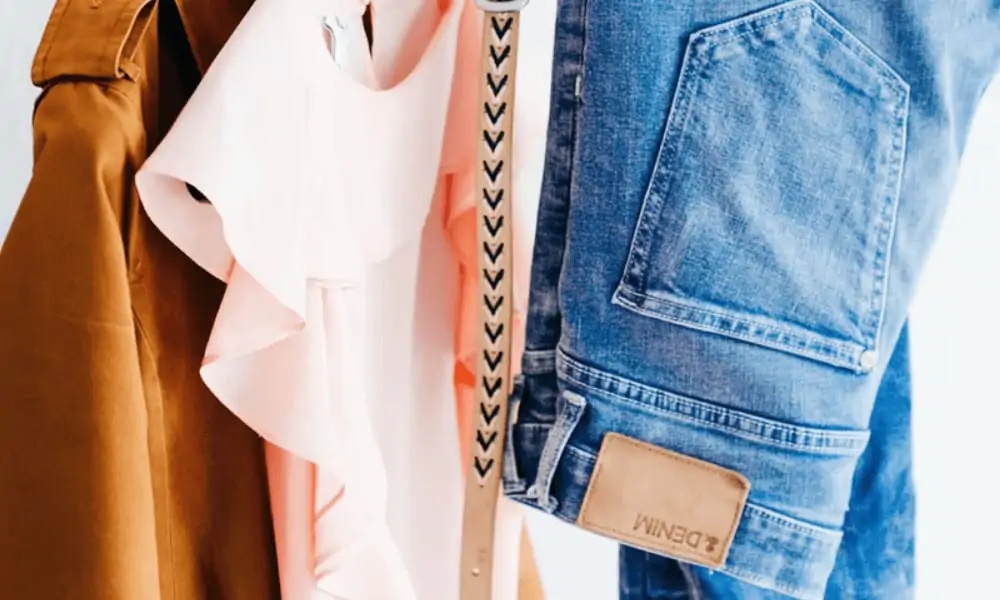 I tried on each and every item and scrutinized my feelings toward that item. I found that I loved most of it. Some I could justify donating solely because I didn't need that many black blouses. But most was in that "still sparks joy" category. The problem was, I knew the 80/20 rule was true. Once the warm season's clothes were all in my bedroom closet, I tended to choose the same outfits over and over. Then, when I switched wardrobes in the fall, I vowed to give the 80% one more year. Then, I'd donate them if I didn't wear them, because, "I love that piece! I just forgot I had it!" 
To make matters worse, while having all of those pieces in my closet, I would buy something else. I would see something amazing looking at my favorite online shop and not be able to resist! Never mind that I wasn't wearing what I already owned.
Then it came to me. The lightbulb went on, and I suddenly knew how to create a capsule wardrobe that included everything I still loved, and, frequently enough, made me feel like I had just been shopping for something new. Enter: the rotating capsule wardrobe.
How I organize my rotating capsule wardobe
I added the current contents of my bedroom closet to everything laying out on the office bed, and organized it by color and then by season. Then, scrutinizing fabric, patterns, and color, I sorted it all into 6 piles, one for each two-month "season" of the year. Back in the cedar closet, I arranged hangers with tags on the sides for easy sectioning: Jan/Feb, Mar/Apr, May/June, July/Aug, Sept/Oct, Nov/Dec. I slipped all of the items behind their designated hangers. Amazingly, each section had 7-9 tops in it, which seemed a reasonable capsule wardrobe size, at least for the first year. 
And it has proved to be the ideal setup for me. Every two months, I go up to the attic, open the cedar closet, and exchange the shirts from my closet with those waiting their turn in the next section. And every two months, with only a few things hanging in my closet, I am able to quickly identify the tops I am ignoring, and into the donation pile, they go! By the end of the two months, I usually am only putting 5 or 6 items back in the cedar closet.
Just as I am getting a little bit sick of the same tops over and over again, and am feeling a bit of a temptation to shop, it's time to swap them for the next batch! I get to rediscover tops that I already love and haven't seen for six months. It's like shopping, except I don't have to go anywhere, make decisions, or spend any money. 
If I do feel tempted to buy something new, I know without a doubt whether or not it's a good idea. The first question is "what will it replace?" because I already have everything I need. Each of the three purchases I've made since March was done knowing exactly why I was buying it. None of the purchases had been emotional or impulsive. That's huge!
Benefits of a rotating capsule wardrobe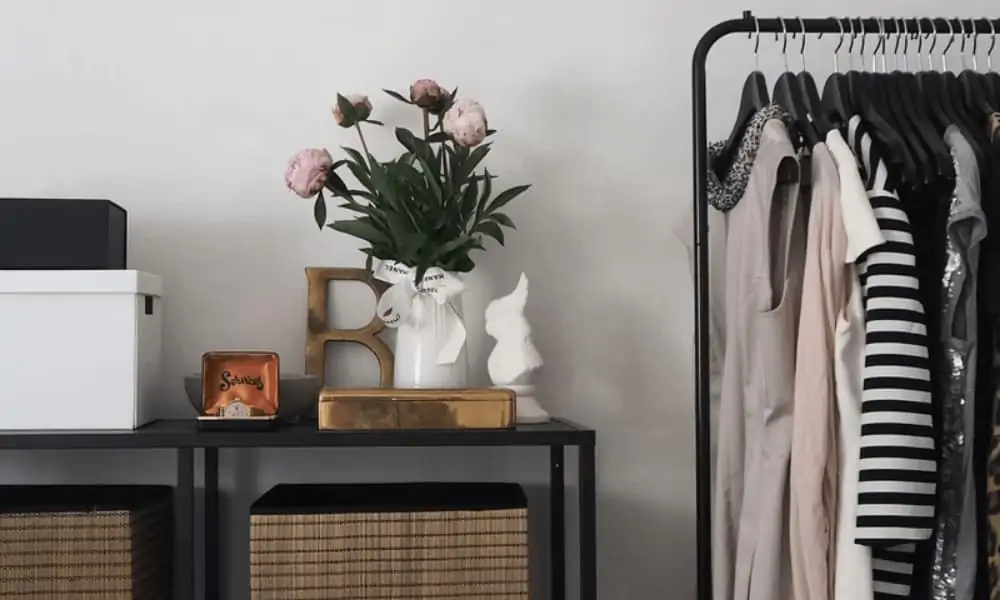 Was it a lot of work? Was it time-consuming? At the time, I thought it was. But it was a very rewarding task that has paid off repeatedly. Since completing the project, I no longer spend time pondering what to wear or waste time scrolling for something new. I literally have not walked into a retail clothing store since creating a system that rotates the clothing I love throughout the year. The initial few hours were totally worth it.
Now that I'm excited about the success of my rotating capsule wardrobe, my attention is turning to shoes. I know it won't be easy, but I will persevere … and donate!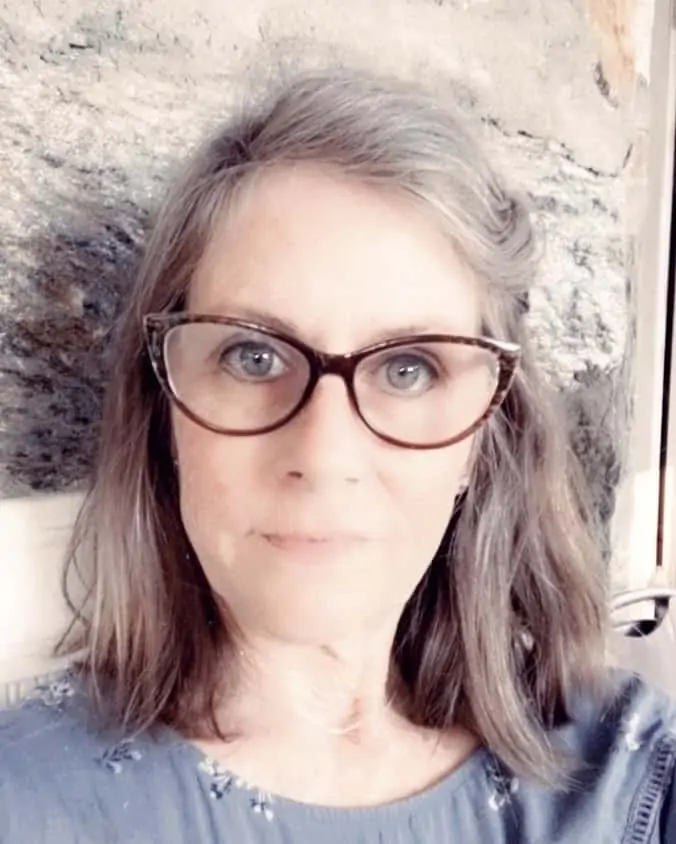 Author Bio
Diane is a librarian and a recent empty nester. She has been working her way through the house, finding creative ways to lighten the load. Combining her love for books, early literacy, and cutting back on possessions, she created a busy Little Free Library out of an old cabinet.
Diane is a life-long lover of the great outdoors and a cancer survivor for 10-years. She has enjoyed creating an edible pandemic landscape and is an avid cook. Diane also enjoys hiking and cycling and has just finished a long holiday weekend traveling the Erie Canal bike trail in New York. She lives in Delaware County, PA with her husband, dog, and cat.
More from Joshua Becker
One of the things that inspired Diane in her minimalist journey was a book by Joshua Becker. Joshua Becker is a minimalist expert. His work has been featured in countless publications and currently has two best-selling novels. Joshua Becker and Becoming Minimalist have a course currently open right now by the name of Uncluttered.
If you are looking to transform your home, mindset, habits, and ownership this course is one checking out. Uncluttered is currently available for a limited time for a one-time price of $89. If you'd like to learn more, we also have a blog post that offers more information about this amazing opportunity.