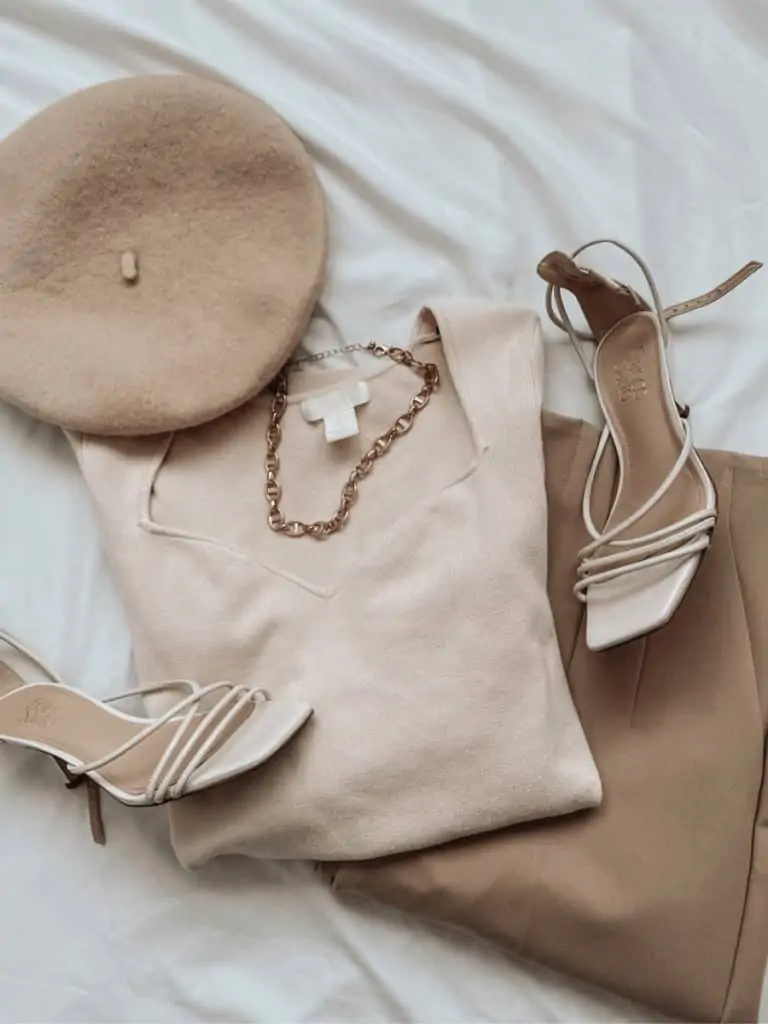 The weather is getting colder. The days are getting shorter. Spring seems a world away. It's officially Autumn. You may be returning to work or school in person and feel as if you do not know what to wear or feel as if your current capsule wardrobe needs to be updated for the new season. In this guide, we'll go through how to build a fall capsule wardrobe breaking down basic essentials and outfit inspiration for the new season.
Capsule Wardrobe 101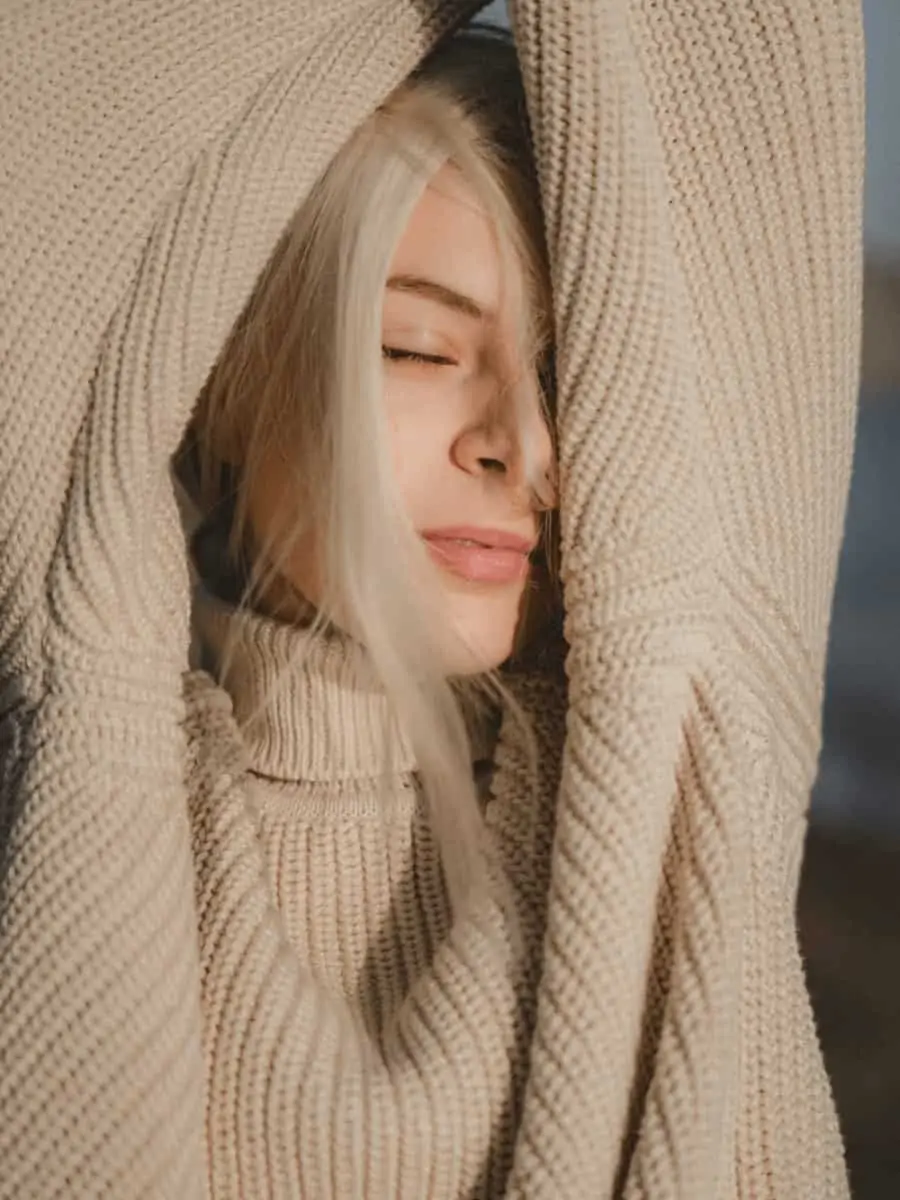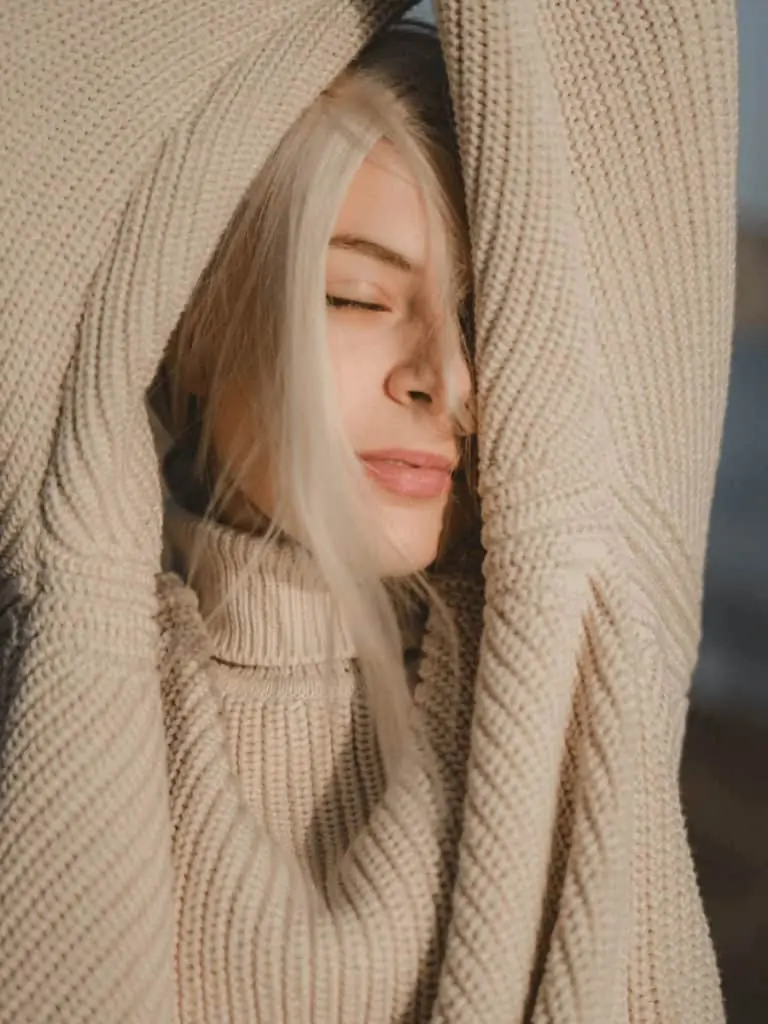 Before diving into Fall fashion, we're going to break down what a capsule wardrobe is and why they are beneficial for accomplishing minimalist style. We define a capsule wardrobe as a thoughtfully assembled collection of timeless pieces that work seamlessly together. It allows you to easily create outfits you absolutely love from a limited number of pieces.
The goal of creating a capsule wardrobe is to minimize the decision process when it comes to what to wear. Other benefits include saving time, money, and mind each. To read more about why you should create a capsule wardrobe, read our Minimalist Style Guide.
Fall Capsule Wardrobe List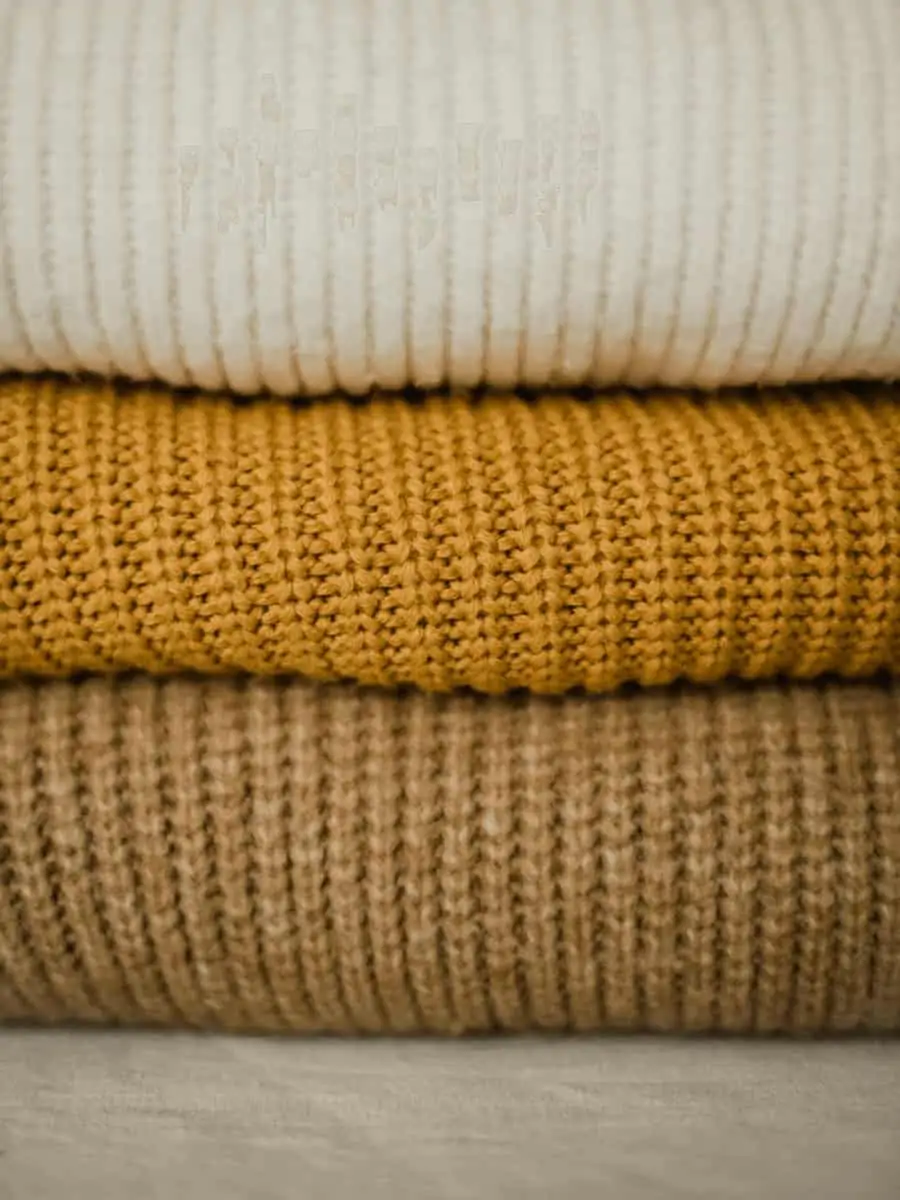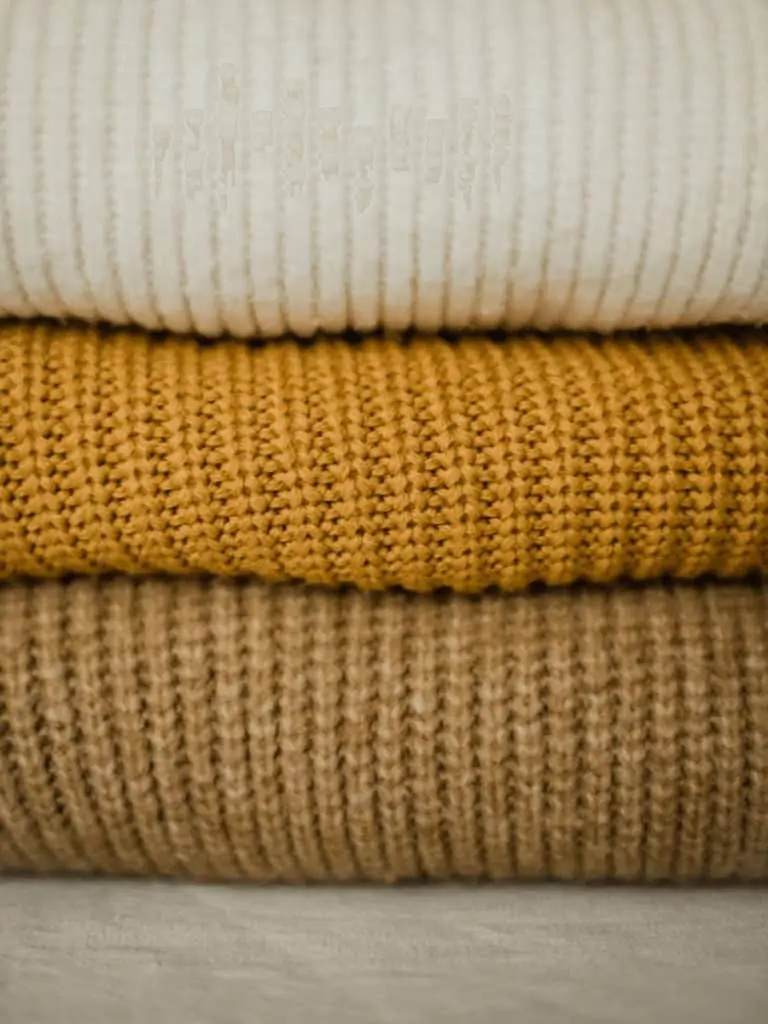 The first step to creating a fall capsule wardrobe is establishing a list of essentials that fit your lifestyle and personal preferences.
Basics and timeless accessories are key to building any capsule wardrobe. Stick to neutrals to create more options for your fall capsule wardrobe. If your personal style is more fun, you can explore fun fall shades such as burgundy, olive green, and mustard yellow; timeless colors that go with anything just like neutral shades.
Basic Fall Clothing Items include
Outerwear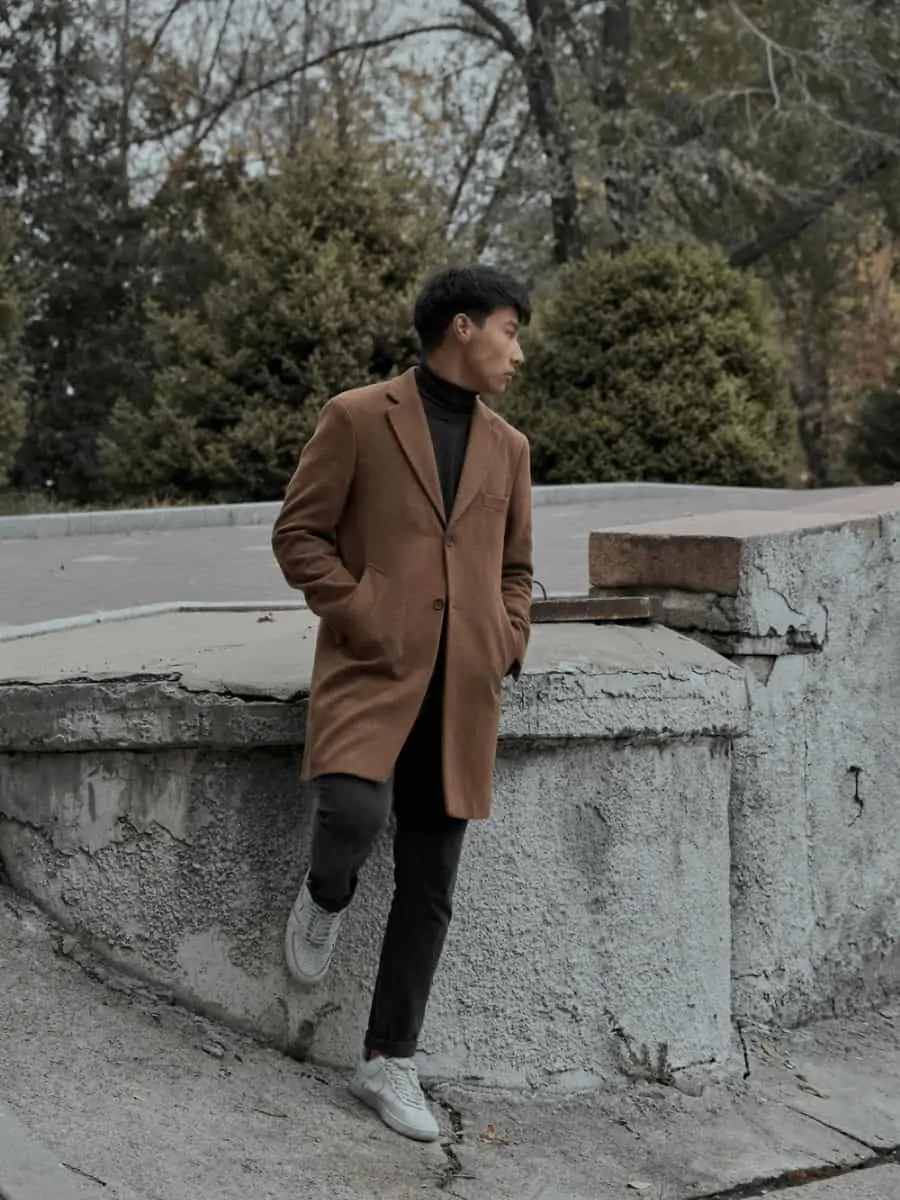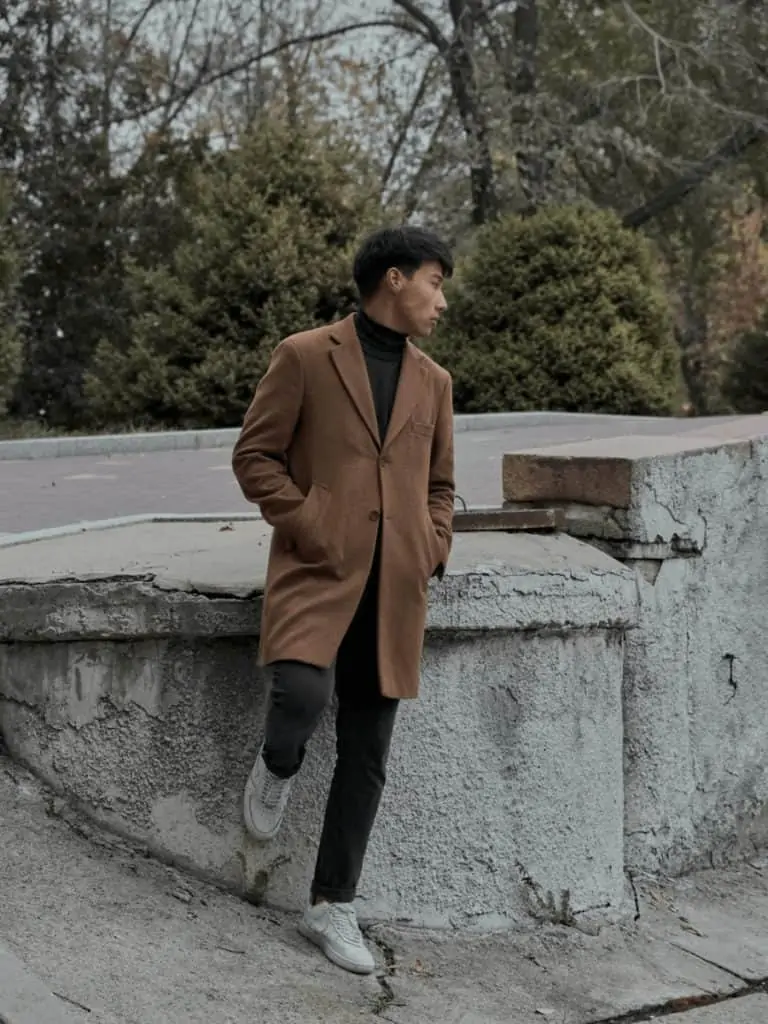 Trenchcoat: Versatile, polished, and practical the trench coat is the perfect essential for cooler months. This timeless clothing item can be thrown over any outfit adding a layer of warmth and instantly making you look put together. Trench coats vary in style, color, length, thickness, and price point so there's one out there for everyone.
Cardigan: This clothing item is a great addition to the capsule wardrobe if you like staying cozy. Cardigans are perfect for the office or the weekend and they can be worn multiple ways. They can be buttoned up like a sweater or thrown on as a layering piece.
Blazer: An amazing addition to the capsule wardrobe especially if you are in an office environment. This classic piece is exactly what you need to feel amazing at the work. A blazer instantly elevates any look in an effortless way.
Tops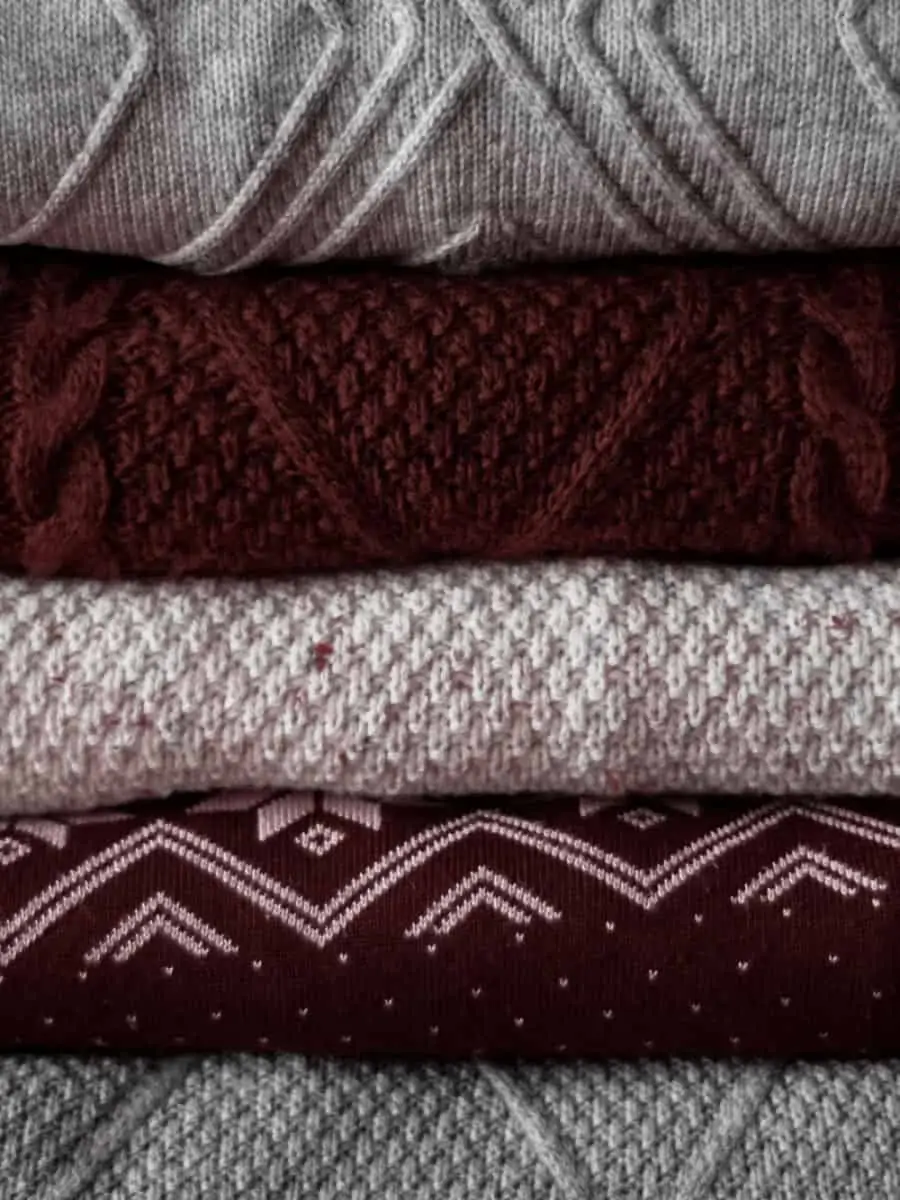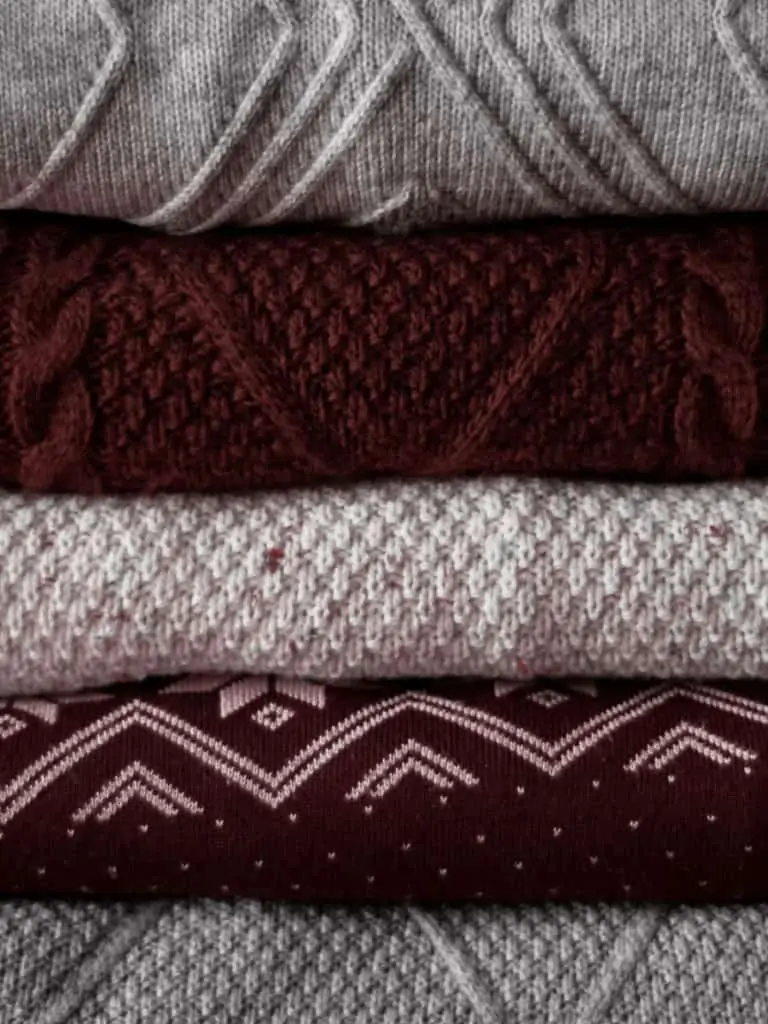 White button-up: A button-up is one of the basics you should have in your closet. You can incorporate it into your style in countless ways, it goes with any type of bottom, is a great layering piece, and is an example of another work to weekend essential.
Wool Sweater: High-quality sweaters are a fall and winter must-have. Investing in the right wool sweaters will last you for years to come. You look polished in less time while keeping warm on those bitterly cold days.
Turtleneck/Longsleeves: Turtlenecks, long sleeves, and thermals are the unsung heroes of fall and winter fashion, especially if you are living in a very cold snowy climate. They can be added under sweaters, jackets, other types of outerwear, and dresses to add a layer of warmth.
Bottoms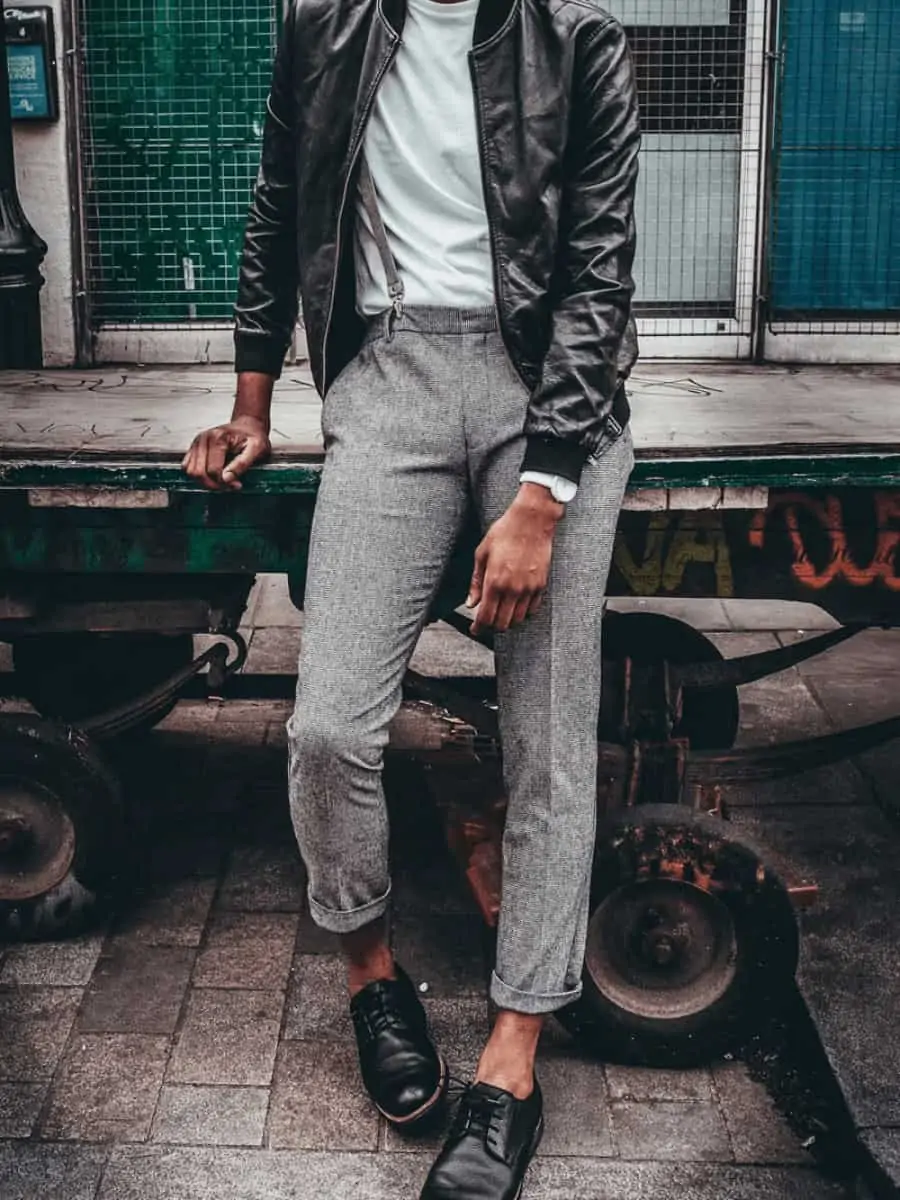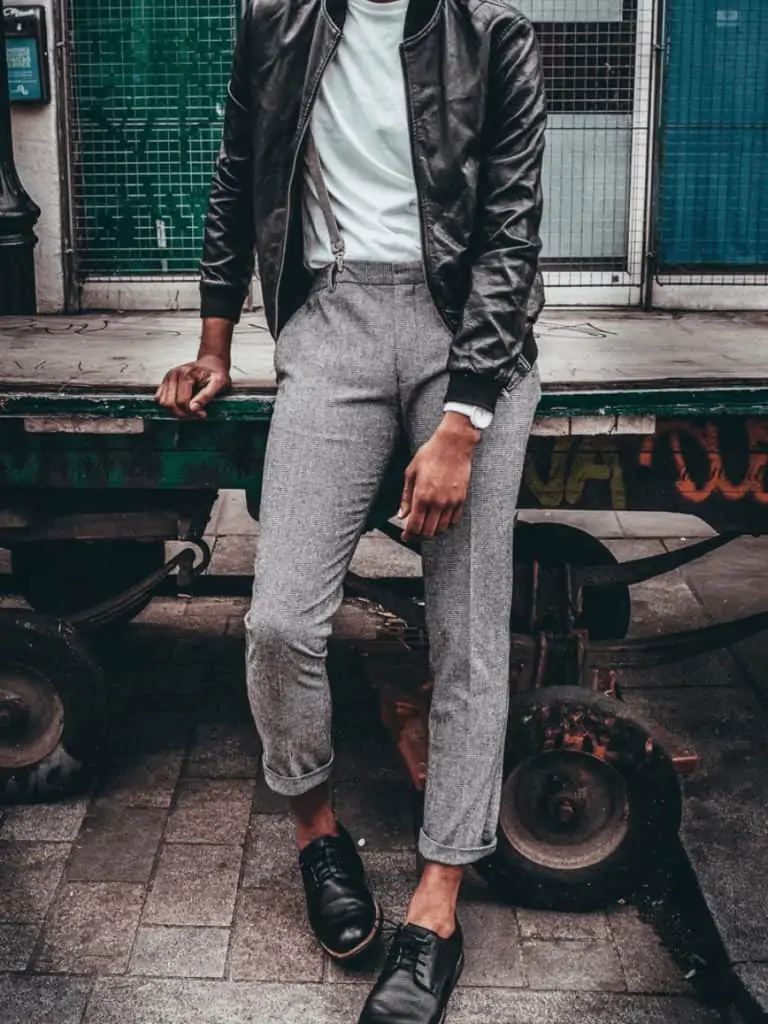 Trousers: No capsule wardrobe would be complete without pants. There's a pair out there for everyone from a more tailored fit to a looser fit to fit. You can find pairs to match every occasion and into every daily uniform.
Jeans: Jeans are another classic item that will never go out of style. There are numerous different washes and fits available to match your personal style and life.
Skirts: Skirts are an easy essential to dress up any outfit. They vary in length from mini to midi, to maxi. In the colder months, you can wear tights underneath to add a layer of warmth as well.
Shoes
Boots: Boots are the pair of shoes to have in your fall capsule wardrobes. There are so many styles out there today from Chelsea, to combat, to knee-highs. A great way to keep your feet warm during the autumn time while looking polished. Boots are one of the most versatile items in the fall capsule wardrobe.
Sneakers: Another piece that's great to have in the capsule wardrobe, especially if your personal style leans more casual, sneakers are comfortable to wear throughout the course of the day and are one of the items you do not need to spend a ton on as well.
Transitioning Summer Pieces for Fall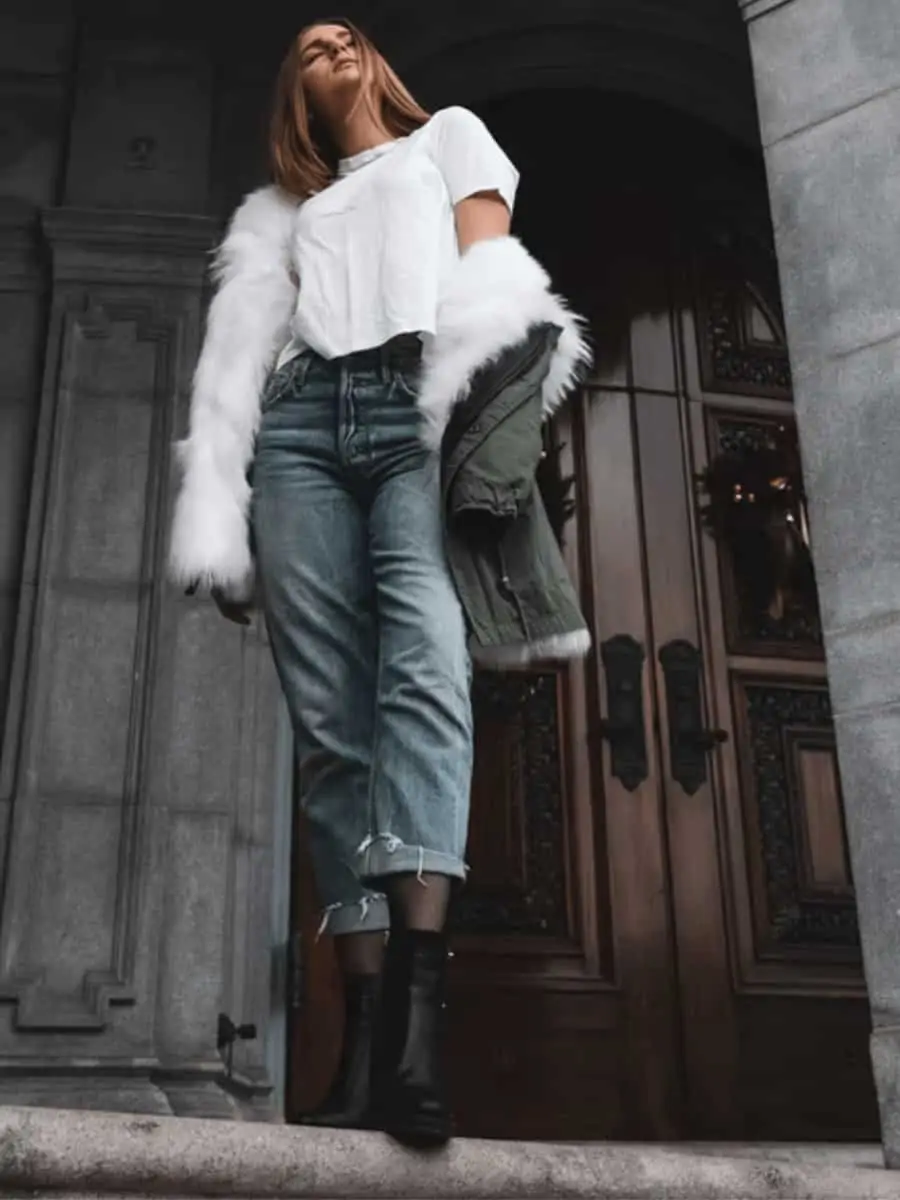 Dressing for the transitional period between Summer and Fall can be quite the challenge. The mornings and evenings may start off pretty cold and it can warm up quite a bit during the day. One of the best style tips to dress for this period is layering.
Mastering the art of layering will provide a plethora of options, maximizing your capsule wardrobe. One tip would be to layer long sleeves under tanks and dresses to wear during the cooler days or parts of the day.
Another tip to bring your dresses in the cooler season is to throw a looser sweater on over the dress. If you want to make them look more fitted you can belt it or put a sports bra over the dress and tuck the sweater in making it seem like the dress is a skirt.
Learn more about analytical and social profiles here: Guide to the Predictive Index's 17 Reference Profiles
Transitioning Fall Pieces for Winter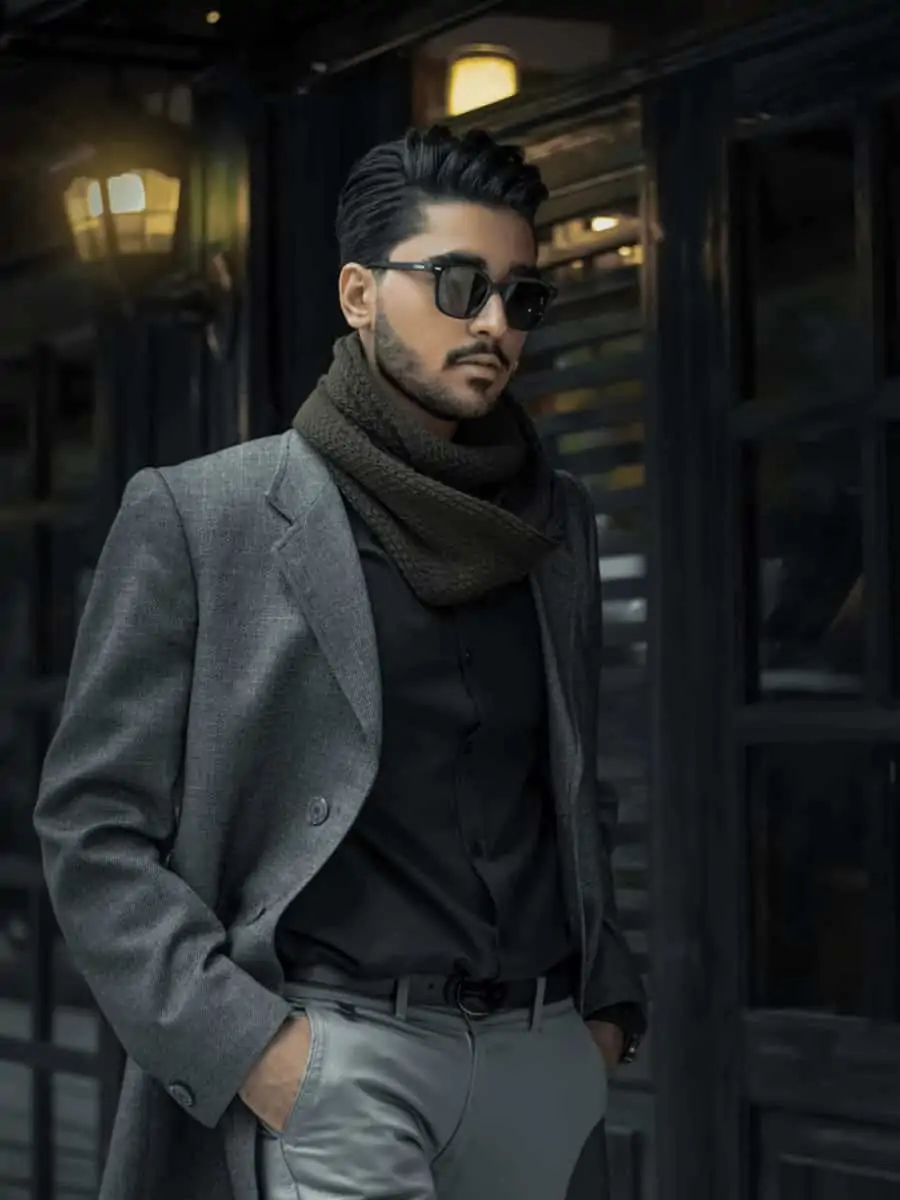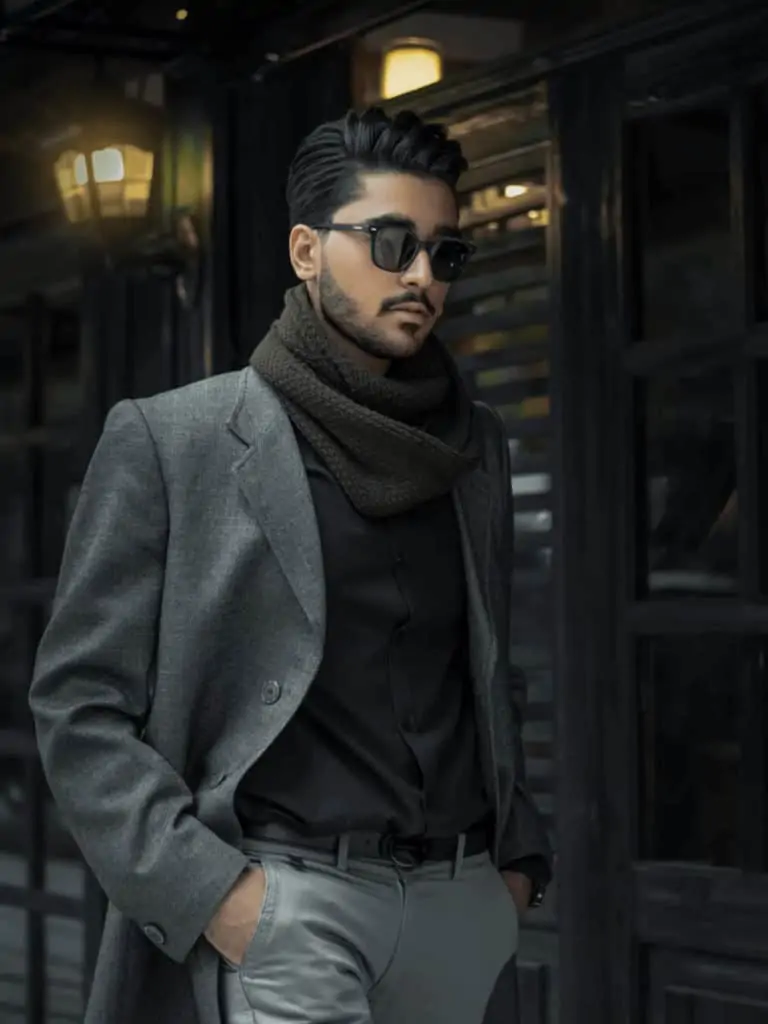 When building your fall capsule wardrobe, you should be keeping your winter capsule wardrobe in mind. Look for versatile items that make sense to your particular climate. If you live in a colder, snowier region investing in boots that can be worn every single day with jeans or with fancier outfits will make selecting outfits much easier in the winter.
Shop for quality sweaters and cardigans and invest in other nicer winter clothes to spend less in the long run and get more out of each wear.
Fall Style Inspiration for School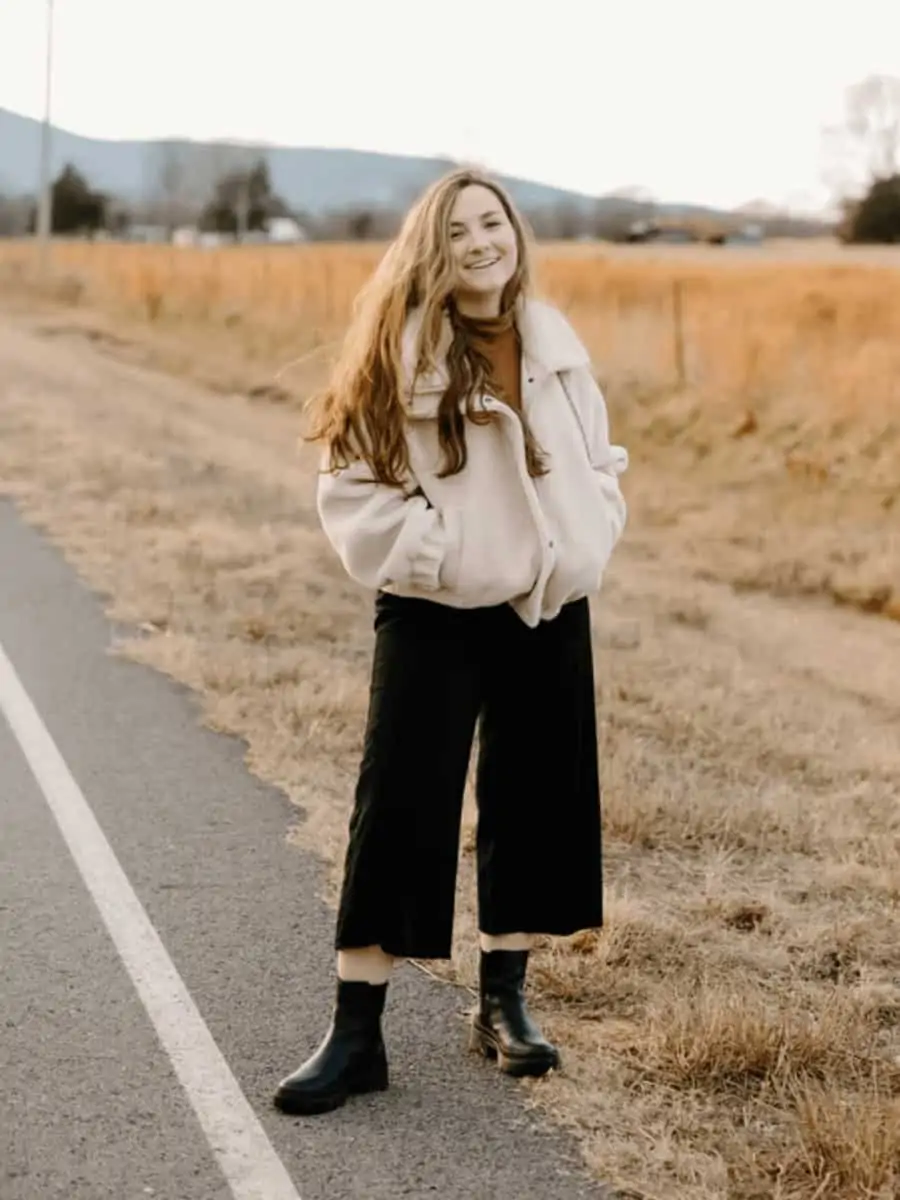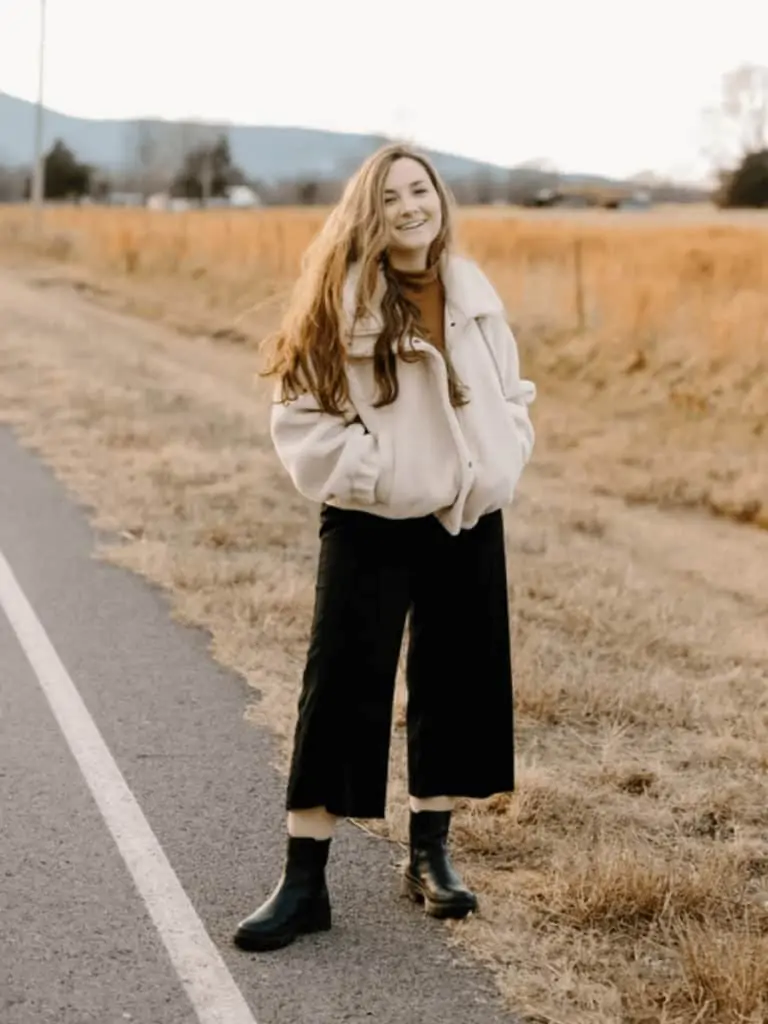 With school back in session and possibly back in person, determining what to wear can be stressful at times. Here are some ideas that will keep you comfortable while looking chic throughout the school day.
Fall Style Inspiration for Work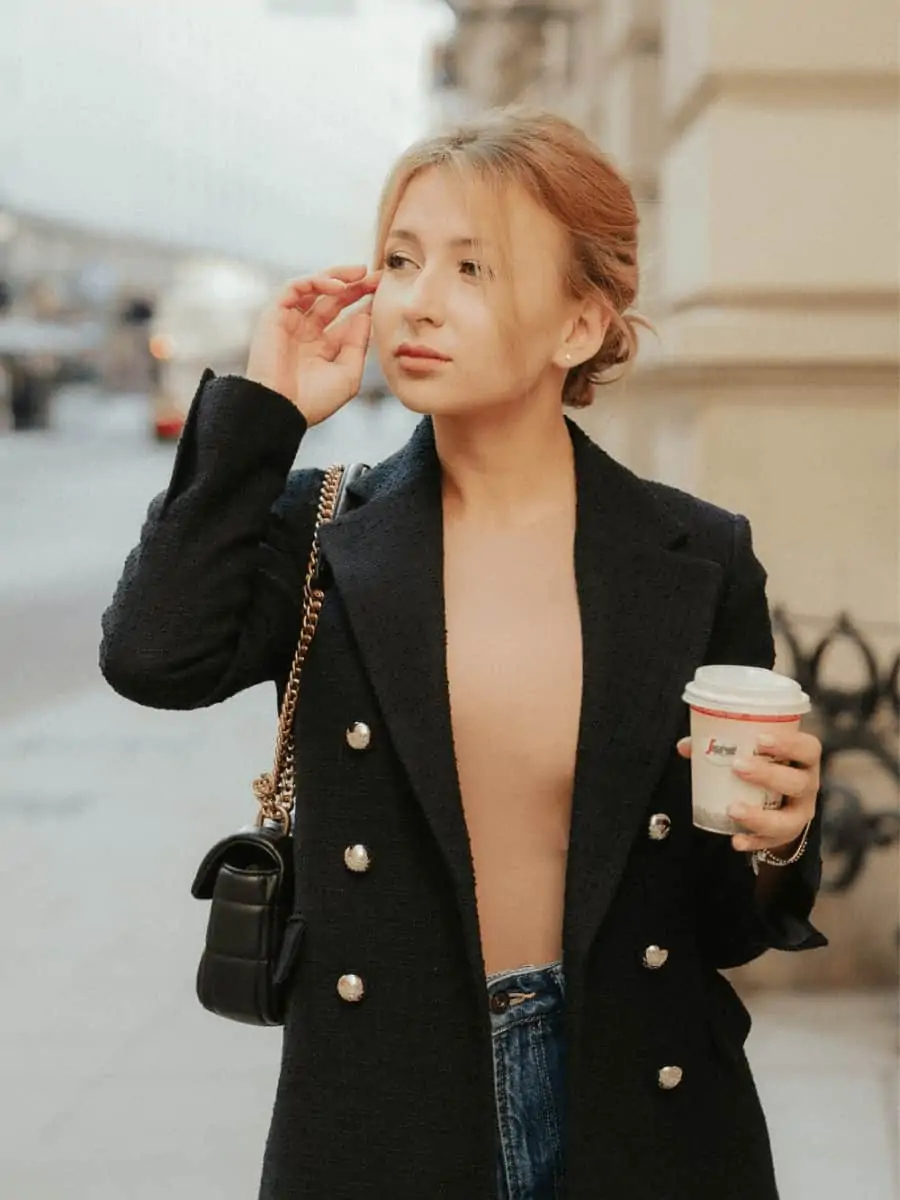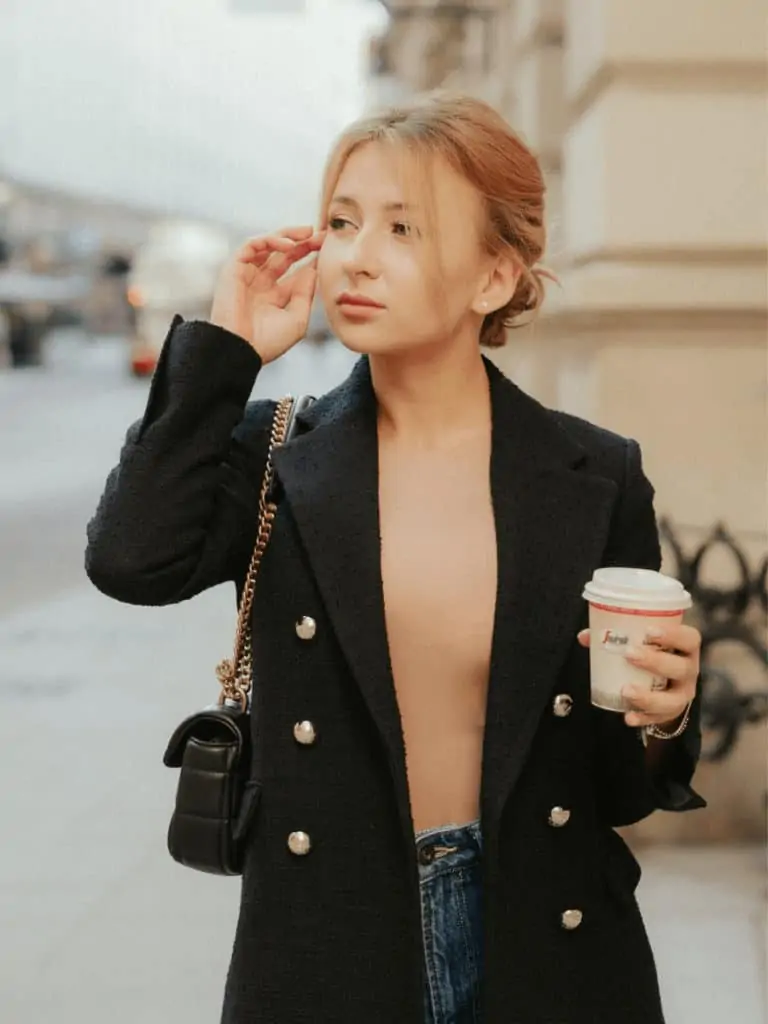 Whether you are still working from home, going back into the office, or a hybrid of the 2, developing capsule wardrobes do a fantastic job of starting your morning with one less decision to make. Selecting the right basics and styles can take your work wardrobe to the weekend no matter the season.
If you are interested in reading more about building a capsule wardrobe for work, we have an excellent guide here. For work style inspiration for fall specifically, here are some ideas we have for office-ready fall outfits.
Special Occasion Fashion Ideas for Autumn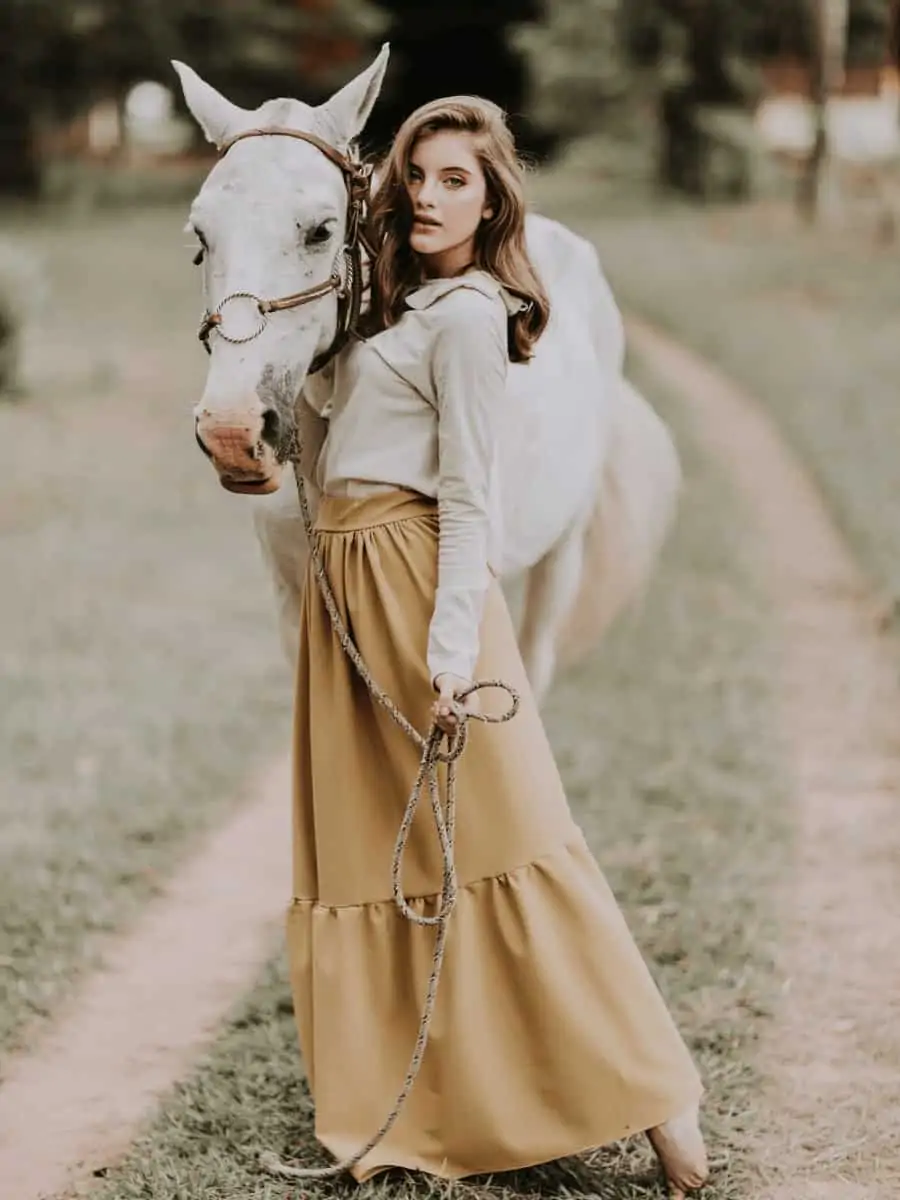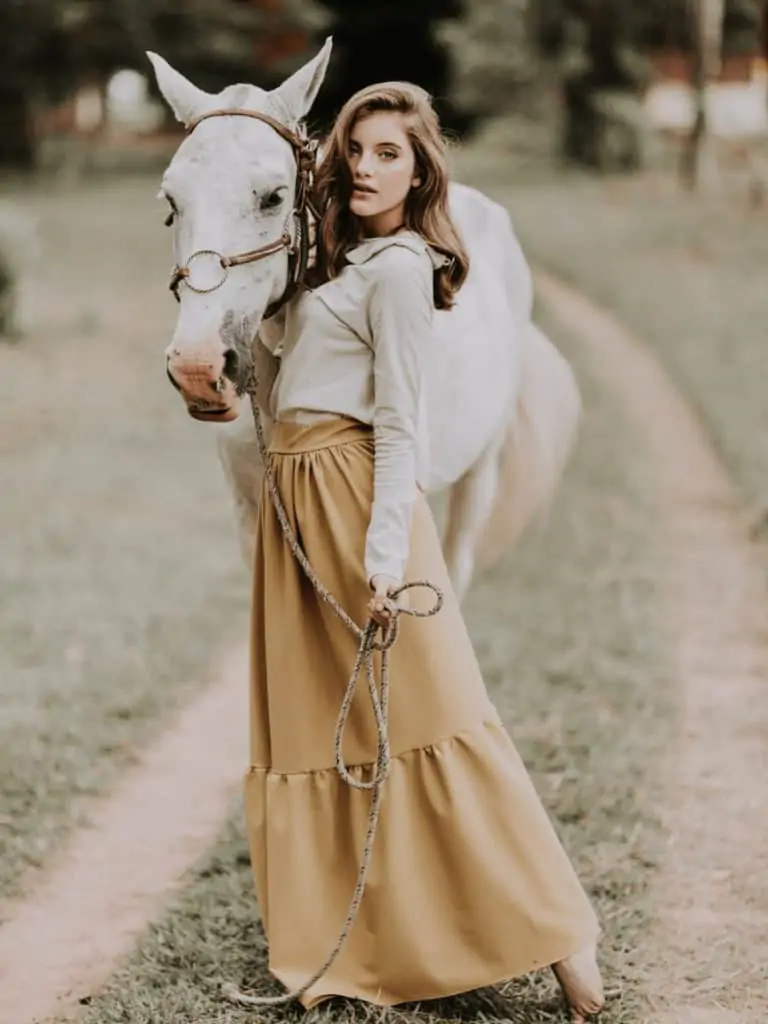 This current season tends to be filled with more special occasions. From family gatherings to holiday parties and other special events, sometimes life calls for a dressier outfit. Developing a fall capsule wardrobe with this in mind will help cut down the time spent selecting an outfit so you can be spending time with those you love more. Here's some style inspiration for special occasions.
Casual Fall Capsule Wardrobe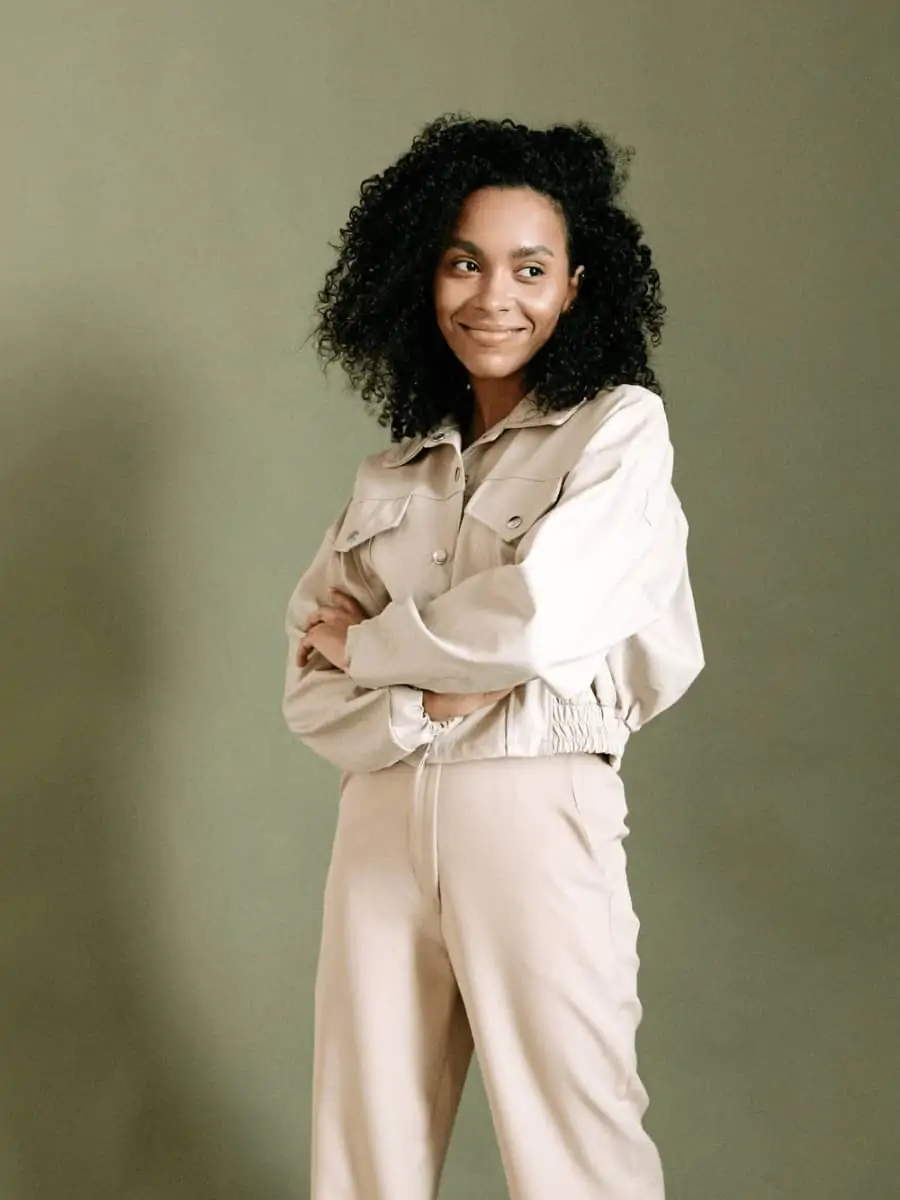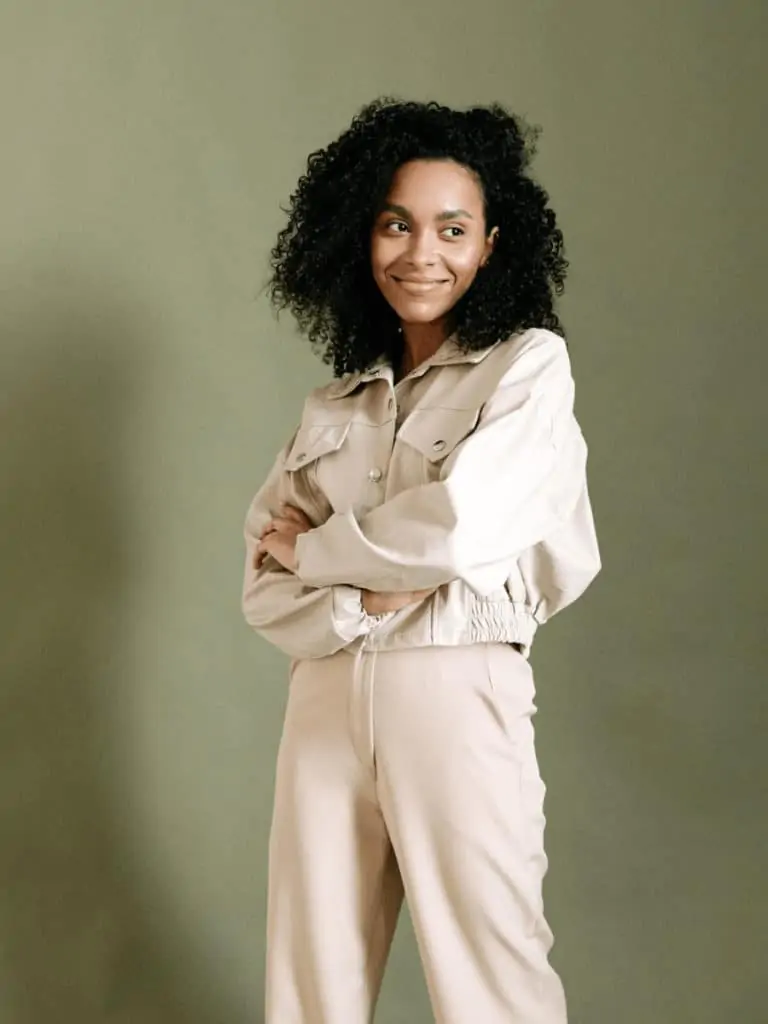 On those cooler days, sometimes you just want to keep things comfy and casual. Here are some outfits for the days you want to be dressed down as opposed to dressed up. Wearing a cream cardigan, a pair of stretchy trousers, and a comfy pair of flats are great additions to the capsule wardrobe for the cozier autumn days. For more outfit ideas, check out our Minimalist Fall Fashion Pinterest board.
How to Keep Your Style Refreshed, No Matter the Season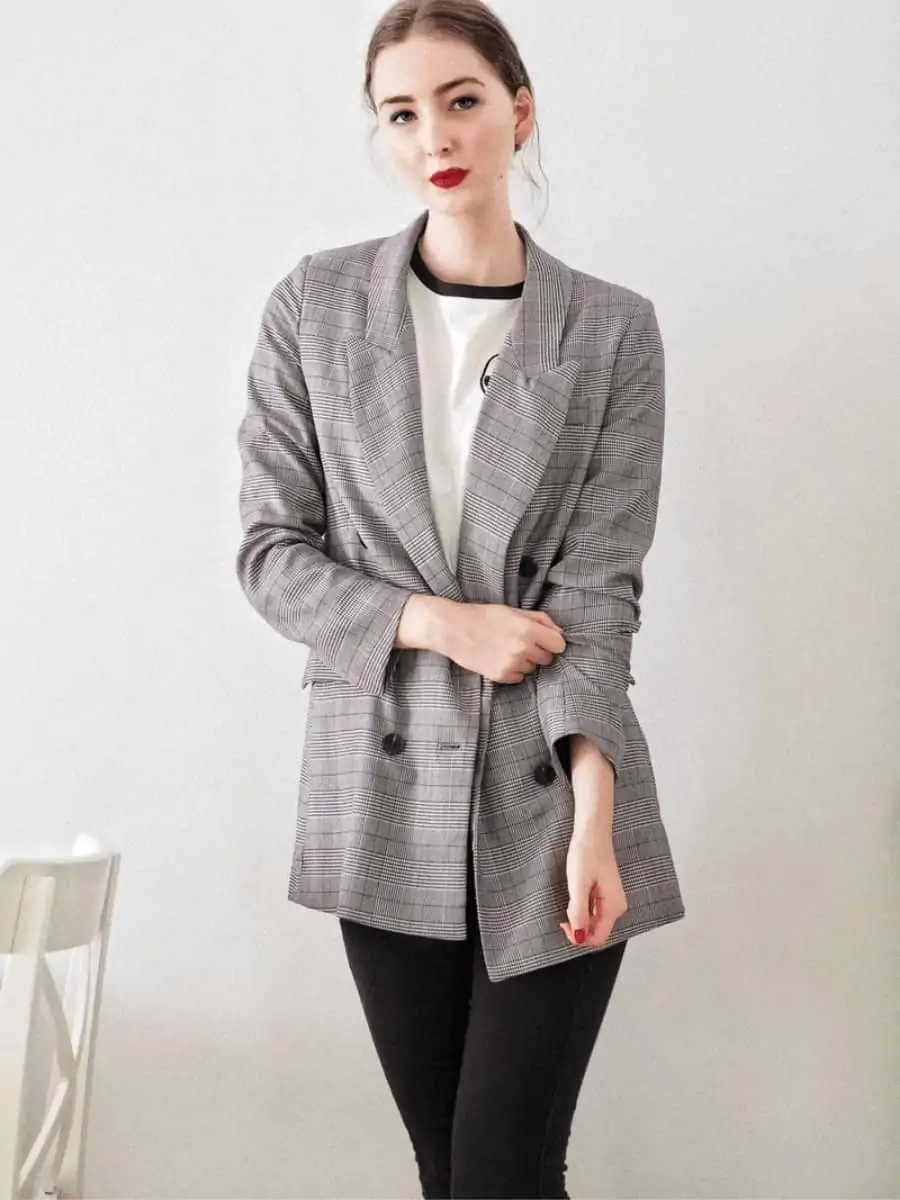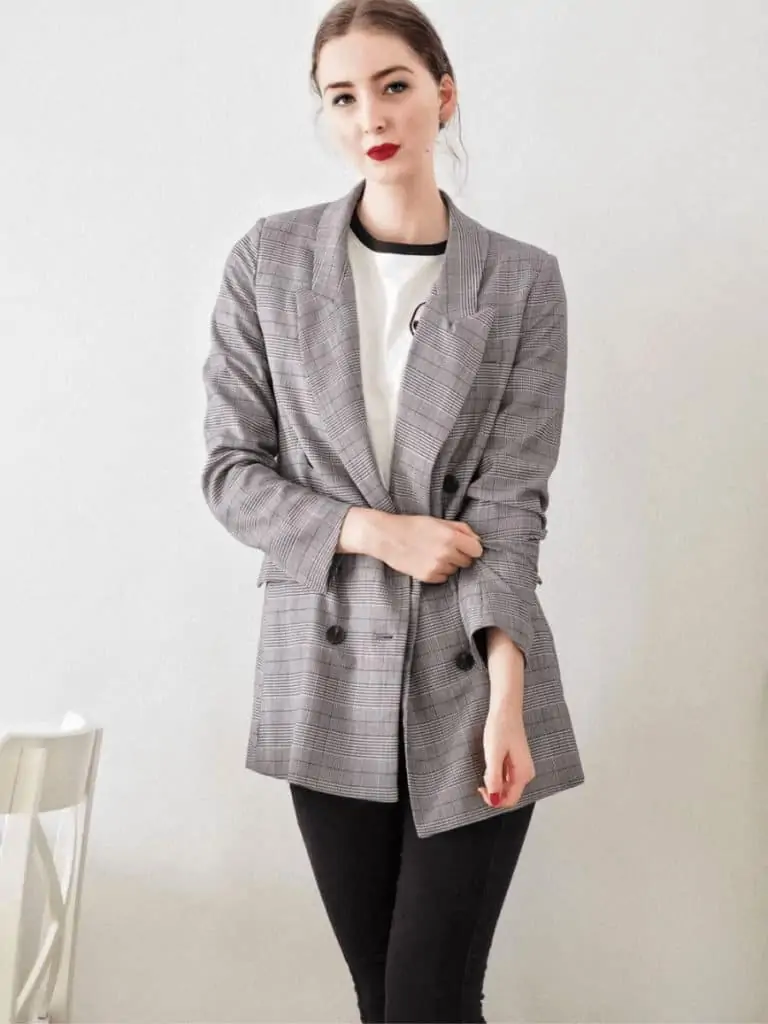 A goal of a capsule wardrobe is to develop a small collection of clothes, shoes, and accessories you can easily mix and match to create outfits to save time, money, and brain space. If you find yourself getting tired of opening your closet to the same selection and wearing the same outfits look into creating a rotating capsule wardrobe.
Maintaining Minimalist Style & Life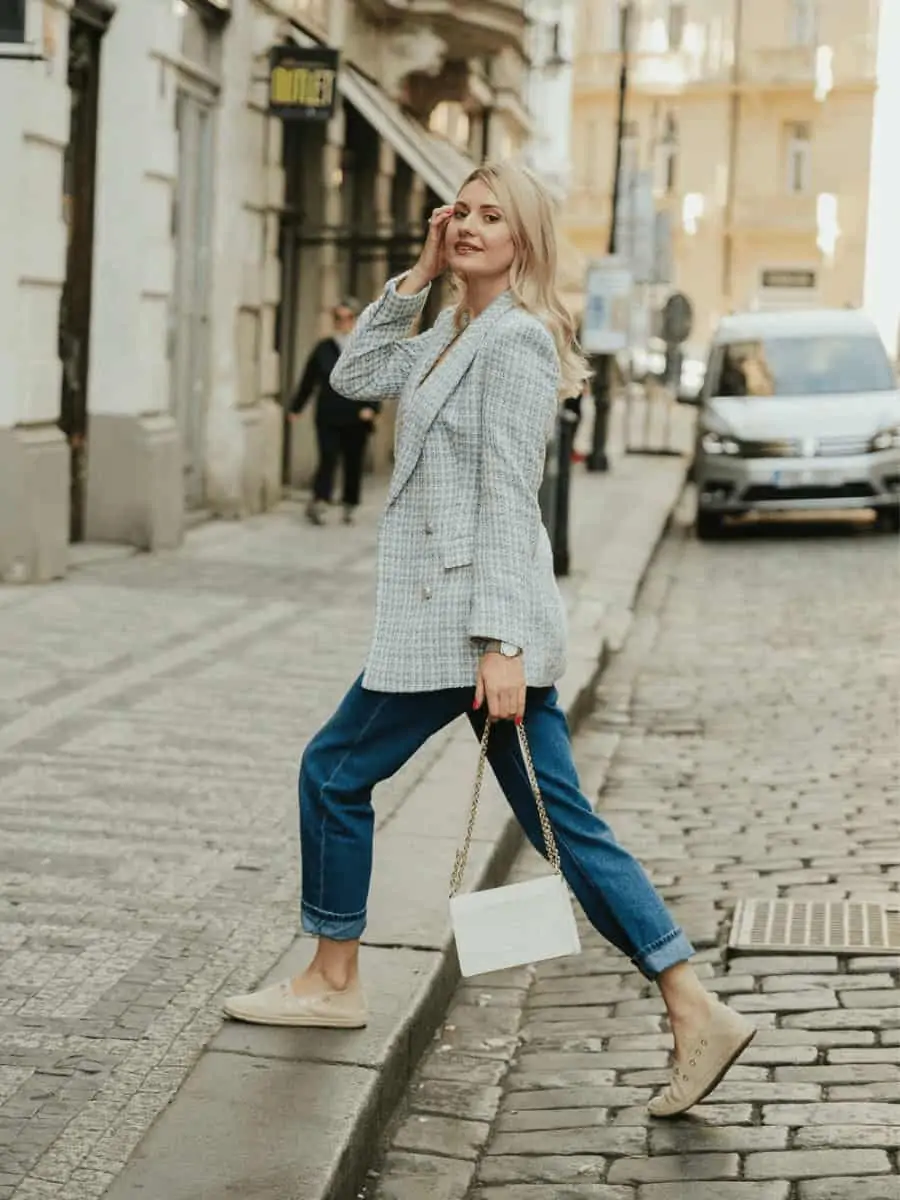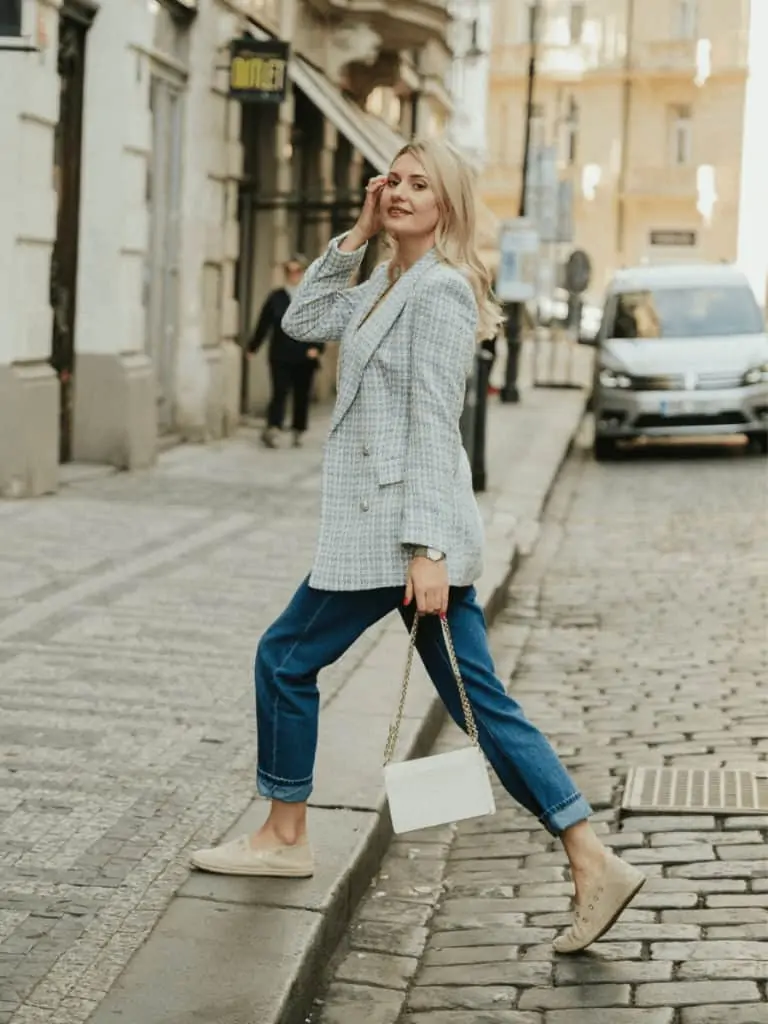 If you would like to learn more about how to maintain a capsule wardrobe, minimalist style, and all-around minimalist life, check out our minimalist all-access bundle. This package grants you exclusive access to our entire library. By the completion of these courses not only will your closet be transformed but also your life!