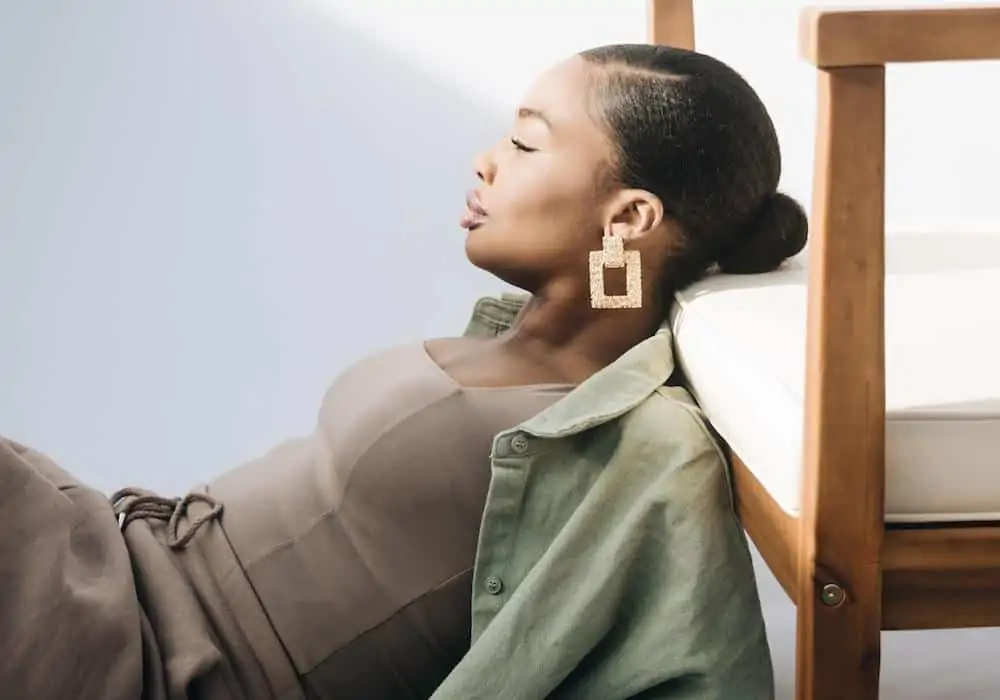 Minimalist fashion is all about the less is more mentality, simplifying the decision-making process when it comes to what to wear each morning. A capsule wardrobe consisting of timeless, versatile, muted pieces saves you money and time, reduces stress and anxiety, all while being a more sustainable style option.
However, developing a capsule wardrobe, especially if you are just starting on your minimalist style journey, is not the easiest task when you do not have a lot to spend on pricey investment pieces. This guide will give you the best tips and tricks to building a capsule wardrobe on a budget. 
Capsule Wardrobe Items
The first step to developing any capsule wardrobe, one that comes at no cost, is starting with what you have. Going through what you already own, making a note of what items are the most practical. What pieces do/can you wear year-round? Fit within a muted color palette of blacks, whites, grays, browns, and other neutrals? Can it be worn for many different occasions? Be dressed up and down? 
The Purge
Once you have determined the basics and minimalist pieces currently in your closet, it is time to get rid of everything else. In this stage, aka the purge, get rid of the items you never wear, haven't worn in a while, or are simply impractical. In the words of the tidying expert Marie Condo, if it does not "Spark Joy" it is time to get rid of it.
333 Challenge
Minimalist style can be achieved in as little as 33 pieces. A concept from Courtney Carver, the pioneer of Project 333, the premise is to only wear 33 pieces for 3 months. This is a good challenge to try to gauge what items you can get rid of and what items in your closet are the most beneficial for a capsule wardrobe. 
Making A List
While you go through what you have, you might notice some gaps. Those pieces you've always wished you had whether it be the perfect blazer or pair of sneakers. Now, it's time to fill those holes. The best way to start is by making a list, jotting down all of those versatile items that will go with so many outfits. 
Sticking to a list of minimalist style essentials will help you stay away from buying things you do not need. We've all been there. You're out shopping and see a store is having a massive sale. You see an item for super cheap and buy it because it's such a good deal but then it sits in your closet with the tags still on.
Cost Per Wear Calculator
Now that you have your list made, you're probably wondering how do I acquire these items while spending as little as possible? One of the benefits of a capsule wardrobe is the money saved in the long run but when in the development stages it can be costly upfront because not everyone has the money to shell out on a Burberry trench coat or Manolo Blahniks. 
When it comes to buying these pieces it is best to remember to invest in the highest quality you can afford. While paying more does not guarantee it will last longer, a lot of times you get what you pay for. 
The Formula
A great way to see if a product is actually worth it and justify spending a bit more on an item over going for the cheaper counterpart is by doing a cost per wear calculation.
The formula is simple: divide the cost of an item by the number of times you think you will wear that item.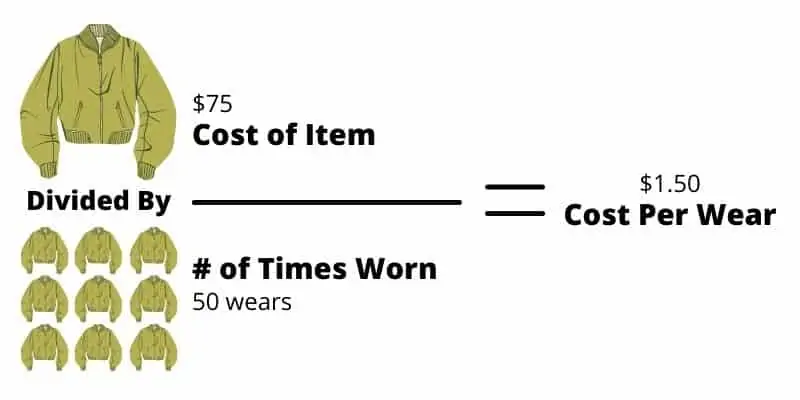 How to Use Cost Per Wear
For example: Let's say you have a jacket you purchased for $50 and you wear it 10 times and then a zipper breaks. Doing the math per wear $50/10 wears is $5. Now let's say you purchase a jacket for $200 and you've worn it 150 times and it's still holding up, $200/150 wears comes out to $1.33 per wear. This makes the $50 jacket about 4x more expensive since you end up re-purchasing one over and over.
Trying to find the best quality pieces you can afford and purchasing based on how much wear you can get out of an item will end up saving you a ton in the long run. Not to mention it's a much more sustainable way to shop. Some stores like Lululemon or Patagonia even offer free repair services to further extend the shelf life of their items, which is definitely something to look into as well.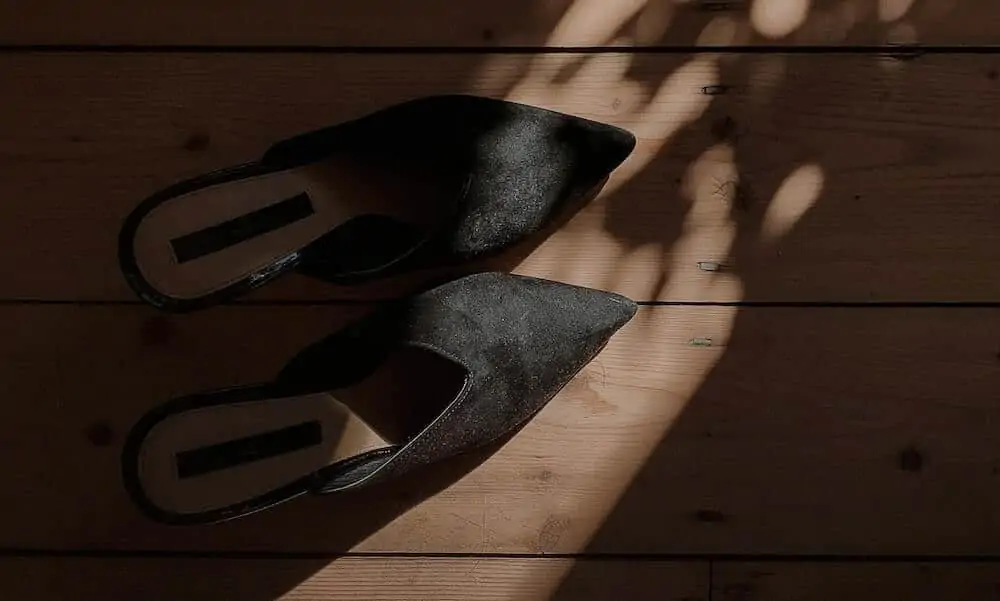 Places to Shop
Once you have established your budget, it's time to go out or log on and start building that capsule wardrobe.
Down below you will see the best places to shop for minimalist styles based on different price points, key pieces to buy there (basics, business attire, etc).
Second-Hand Shopping
Depending on the second-hand store you go to and depending on the items you purchase, the price will vary. Typically, second-hand shops are some of the best ways to get really nice items for a fraction of the price. Keep in mind, this type of shopping is not nearly as convenient as others so it can take a little more work to find the best items for you.
$–$$
Examples: Thrift stores, Depop, Thredup, OfferUp
Purchasing New
Shopping first-hand can be much more expensive upfront but it can have some major benefits down the road. For example, we mentioned before that some stores will repair items for free or have generous return policies in the case of product failure. Many times, these warranties are limited to first-hand buyers and you may even need proof of purchase. Below you will see some examples of stores you can purchase from based on their up-front cost.
$: H&M, Uniqlo, CottonOn, Zara, Target, Aerie
$$: Nordstrom Rack, Express, Ann Taylor, Lulus
$$$: Everlane, Prairie Underground, E.L.V. Denim
Additional Saving Tips
Coupons
Always see if you can find a coupon first. Most retailers offer discount codes when signing up for their mailing list and send out more throughout the year. Installing browser extensions like Honey try getting you the best deal on an item by automatically finding and applying promo codes.
Off-Season Shopping
Shopping off-season is another great way to save money. Every time the seasons change, stores make way for new collections by marking down the old ones. Say you're looking at your list of items to acquire for your minimalist wardrobe and one of those items is a cozy cashmere sweater. Spring collections start making their way into stores as early as February causing Winter items such as sweaters to get marked down. These off-season items continue to get marked down until they are gone.
Semi-Annual Sales
Knowing when stores have their major semi-annual sales is something to pay attention to if you are looking to save. Victoria's Secret infamous semi-annual sale runs two times a year from December-January and June-July. Nordstrom's anniversary sale in July offers massive savings across all their departments. USA Today compiled all of last year's deals so you can get a good idea of what to expect.
Holiday Shopping
Holidays, especially Black Friday and Cyber Monday are notorious for having great deals across the board from clothing, technology, to cooking ware as well. Make sure you have your list ready before these holidays so you aren't sucked into the sale trap. By this, I mean simply purchasing something because it's "too good of a deal to pass up." Here's the thing, there is no deal good enough to justify a purchase if you don't actually need the item.
A capsule wardrobe is an important part of a minimalist's lifestyle. The ease of being able to throw together a look in an instant without stress does not need to and should not break the bank. Shopping thoughtfully by following a list, searching for the best quality items you can afford, and finding the best deals whether it be sales or promo codes will all help to build a capsule wardrobe on a budget and achieve the minimalist style you desire.