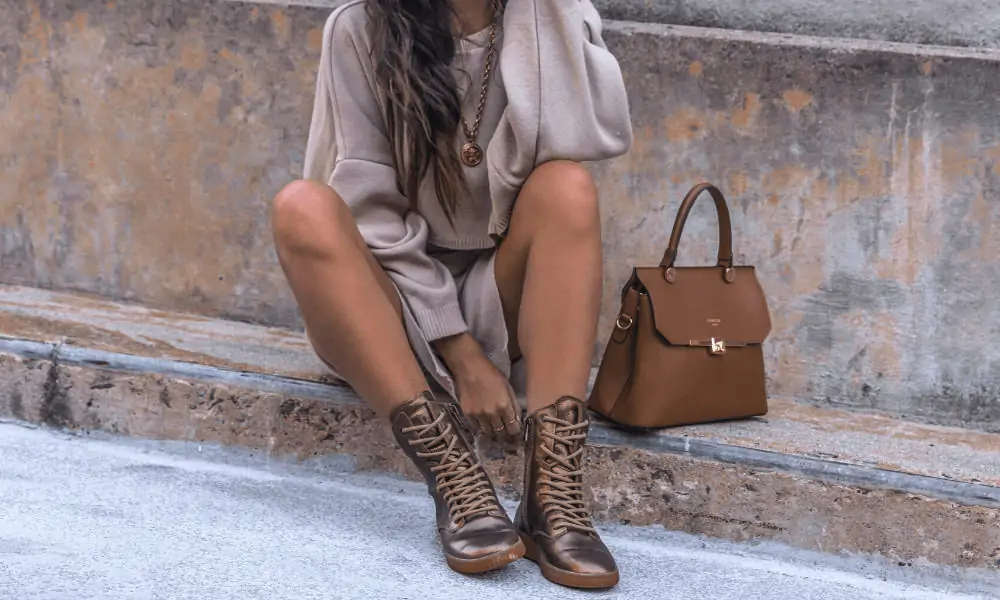 What is Monochromatic Fashion?
One of the easiest ways to make a statement? By wearing a single color. Monochromatic dressing is wearing one color from head to toe. It's that simple. You can wear pieces in the exact same shade or play around with different hues. Different textures and patterns can be added to make a bolder statement while still remaining polished. In this guide we'll show you how this technique can be incorporated into your minimalist style.
Monochrome Within Minimalist Wardrobe
Just like minimalist fashion, monochrome fashion saves you on time and mind space, because you are able to put together looks in an instant with very little thought. Monochrome looks are easiest to pull together in a minimalist wardrobe because of the consistent color palette of blacks, whites, browns, neutrals, and grays. This guide will take you through how to best put together monochromatic and minimalist outfits.
How Do You Dress in Monochrome?
First Things First: Choose Your Color
The first step on your way to achieving monochromatic style is simple: decide what color you want to wear. Once you have made your selection, go into your closet and pull everything you have in that color, and start putting outfits together, and trying things on.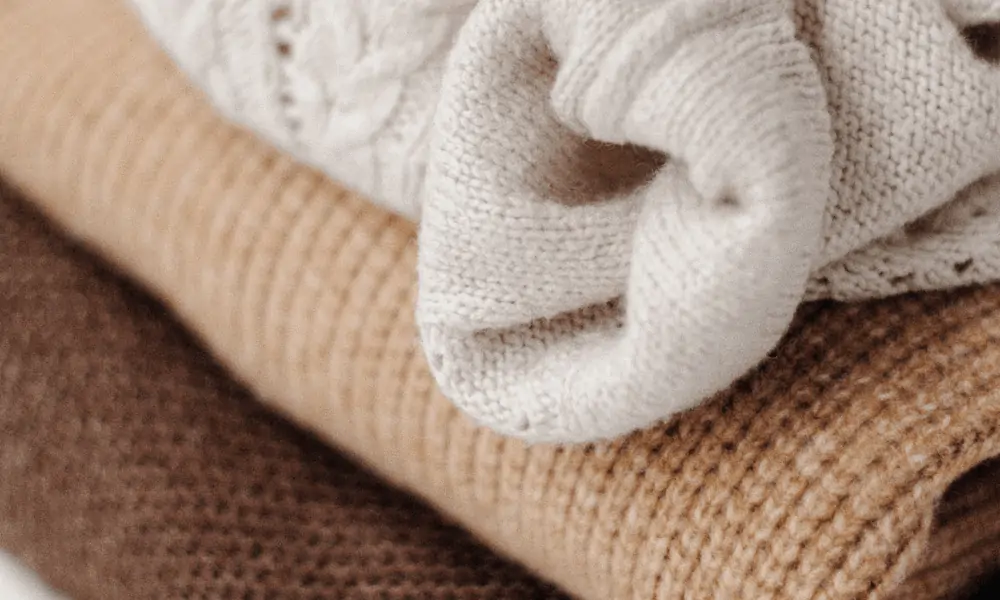 Shades, Gradients, and Pops Oh My!
You do not need to have pieces in the exact same shade to when putting together a monochromatic outfit. Feel free to mix and match colors along the gradient. You can even add in a pop of color, such as wearing a pair of ruby red heels with an all white suit. This is a great way to showcase statement pieces, especially if you are unsure how to style them.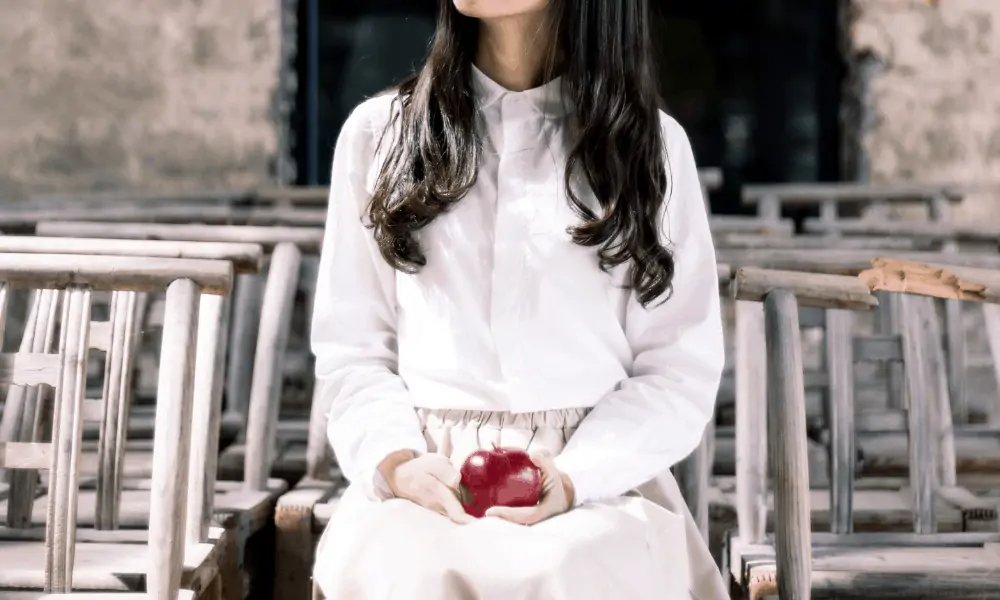 Playing with Patterns and Prints
Monochrome dressing is not just limited to solid colors. Adding in a printed piece in your same chosen color is an easy way to spice up your one color outfit. Try incorporating stripes, polka dots, florals, animal prints such as leopard, zebra, or snakeskin, or any print you might have for a playful twist on your one color look.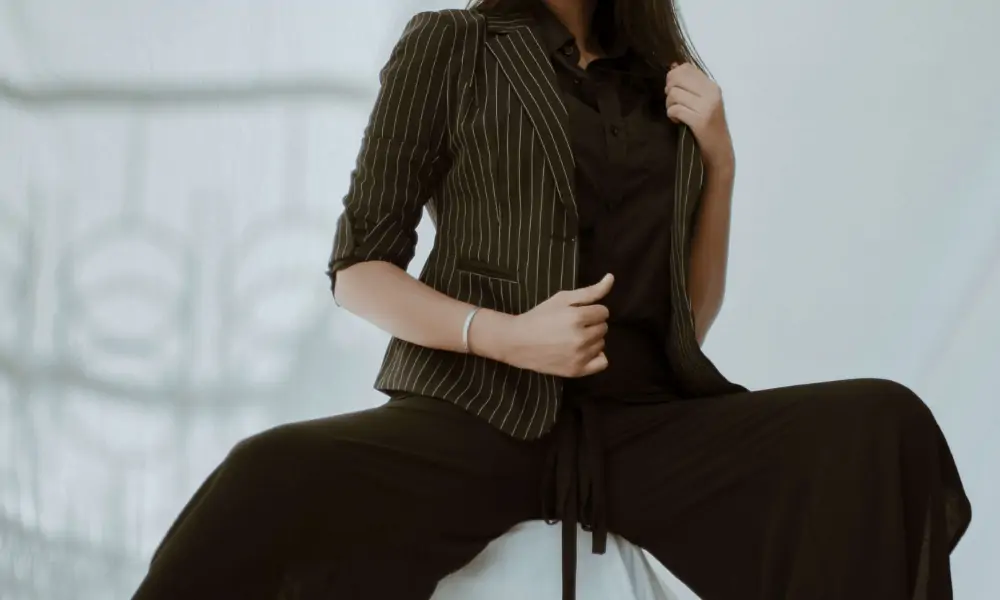 Taking on Textures
Textures add more visual interest to a monochrome outfit. Try experimenting by pairing oversized cable knit sweaters with satins and silks, a wool coat with your cozy cotton fleece sweatpants, leather and lace, linen and knit, denim and sequins.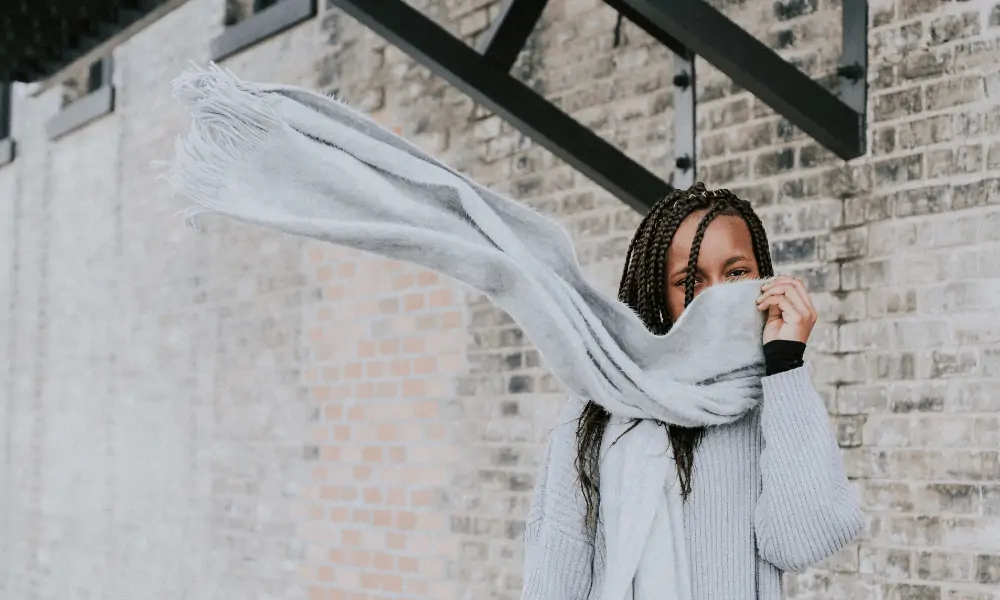 Master Monochrome and Minimalism Through Layering
Layering within a monochromatic look adds more dimension and is a great way to transition pieces from season to season, maximizing your minimalist wardrobe. For more layering tips read our guide on The Art of Layering.
The Finishing Touch: Monochrome Jewelry
The perfect dainty addition to any outfit is some jewelry and in a monochrome outfit that is no exception. The little pops of metal throughout make it a more polished look. In monochrome fashion, keep all metals the same color gold, silver, rose gold or whatever color you prefer!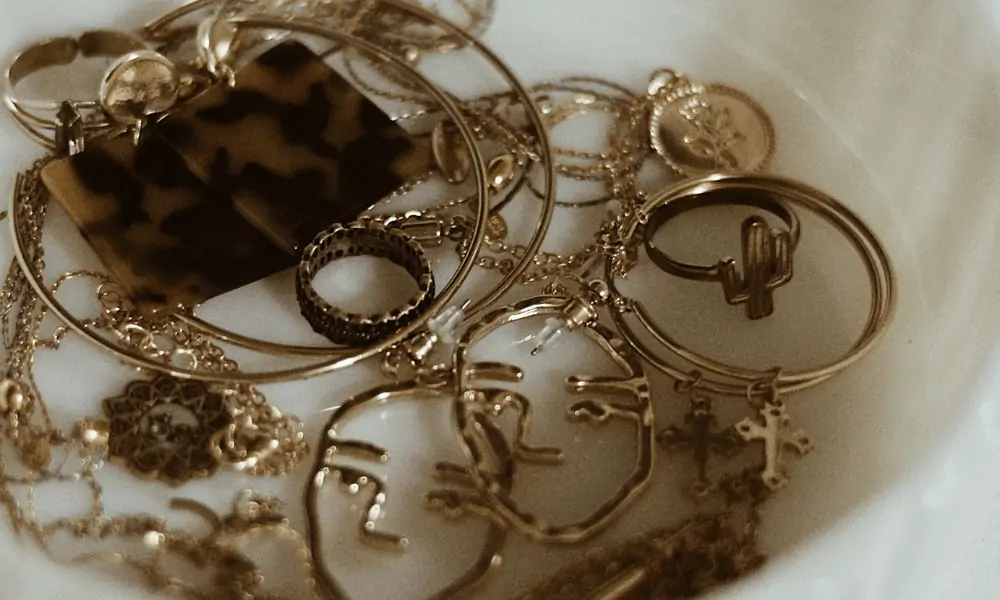 Minimalist Monochromatic Outfit Inspiration
Black Outfit Ideas
Black is the easiest color to pick for a monochrome outfit. My most complimented looks have been my all black outfits. A go to when I need to get ready in a hurry, do not want to put in much thought, but still want to look put together.
My mom always wore black. When I was a little girl I remember asking her why she always dressed in that dark hue. She told me it was because it's slimming and when you have an all black closet, everything in it goes together. This always stuck with me.
My Go-To Monochromatic Look
My go to black monochrome outfit varies per season. For the top I go with a camisole, simple t-shirt, or long sleeve, tucked into denim, paired with sneakers (sometimes knee high boots if I am feeling bold), and a belt. In the cooler months topped off with a blazer, jacket, or coat. I last throw on my staple gold jewelry and I'm ready to go.
More Monochromatic All-Black Outfit Ideas
Fashion Blogger and Founder of Vienna Wedekina Carola Pojer showing us how to layer monochrome style
Spanish content creator Marcos Soler Ferrer shows off his all black outfit
More men's monochromatic fashion ideas from Marco's TikTok
Parisian Minimalist style expert Mirjam Flatau of the blog Mija demonstrating monochromatic hues
Monochromatic White Outfit Ideas
A white monochrome outfit is a way to achieve a classic and crisp look in a short amount of time. Again, monochrome does not have to be all one exact shade. Feel free to mix in off-whites, creams, and ivories to make an elegant statement.
All-white outfit inspiration from Fashion and Lifestyle Vlogger Vi Luong
A simple but chic white monochromic look from Sara Donaldson of the Australian Fashion, Style, and Beauty blog Harper and Harley
This error message is only visible to WordPress admins
Error: No feed found.
Please go to the Instagram Feed settings page to create a feed.
UK Content Creator, DJ, and Producer Joey London showing off how simple yet put together monochromatic hues can be
Brown and Neutral Monochrome Outfit Ideas
Need a break from black and white? Browns and neutrals are amazing staple colors to have in a minimalist wardrobe. Rich shades of chocolate brown, cocoas, taupes, hazelnuts, and beiges can build some of the most beautiful outfits ranging from chic and understated to bold and eye catching.
Influencer Aly Silverio looks gorgeous in all of these brown and neutral monochromatic outfits
London model Michael Sabunii demonstrates how to style some brown basics
From Casual to Classic: How Monochromatic Can Fit Into Your Style
Now that you know what monochrome fashion is and the best tips, trick, and colors to incorporate this technique with minimalist twist. It's time to adopt monochrome into your personal style. You will find monochrome outfits can be worn on any occasion and are so quick and easy to pull together.
Monochrome All Day Everyday
Sweatpants but make it chic. Style your sweats with a shirt or sweater and sneakers all in the same color for a comfy and chic go-to outfit for getting groceries, running errands, and even working out. Elevate the look further with an oversized blazer or coat.
Ellie Delphine of Slip Into Style in a comfy but chic brown monochrome outfit.
Mirjam Flatau in an elevated casual monochromatic outfit
Easy-Breezy Monochromatic Office Outfits
Matching sets and suits are the quickest way to get dressed for a day on the job. For separates, play around with different hues along a gradient for a dimensional and sophisticated work outfit. Within the minimalist color palette that can be mixing blacks and grays, whites, off-white, and creams, or chocolate browns and beiges.
Kaitlyn Ham of the brand and blog Modern Legacy in lovely monochrome office outfits
Dressed to Impress in Monochrome
Pick one a color outfit to make the most stylish statement for that special occasion. Dress up your oversized sweater by throwing it over your satin slip and some flats for the perfect brunch outfit. For a dashing date night look, one color from head to heels and you are done. Match your cardigans and blazers to your dresses and skirts for the perfect dressy monochrome outfit.
Minimalist fashion saves you time, money, and decision making. Monochrome fashion simplifies the decision process even further. By choosing to wear a single color, you will be dressed in seconds in a simple yet stylish outfit, ready to take on the day
Karla Deras showing off her dressy white monochrome look on Chronicles of Her
Social Media Consultant, Professor, and Founder of Black in Corporate Candace Marie dressed up in monochrome hues
Hopefully after reading through this guide you have a great understanding of monochromatic fashion is, the elements of monochrome dressing, how to put together your own monochromatic looks and how it can fit into your minimalist style.