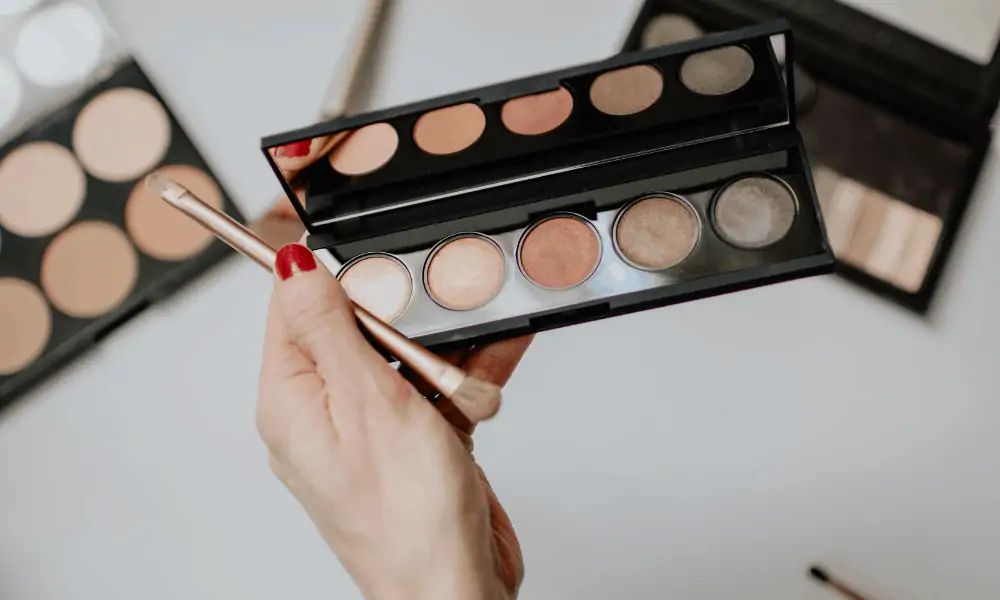 No-Makeup Makeup and Minimalist Beauty
No-makeup makeup fits into minimalist beauty because they are both all about embracing your natural features. Getting a no-makeup makeup routine down with products you love will help you see the many benefits minimalist beauty has to offer. Some of these benefits are a decluttered makeup bag and huge savings on time, money, and the environment. The most important benefit however is how comfortable you feel in your own skin.
The no-makeup makeup look: it takes almost no time, is super easy to do, and requires minimal products. It is adored by many, including celebrities and supermodels for a reason However, in the world of emerging brands and product release after product release, it can be overwhelming to determine what the best makeup products are and more importantly, what works best for you.
The Best Inspiration for No-Makeup Makeup
Looking to celebrities and supermodels for guidance in mastering the no-makeup makeup is a good way to start. They work with the best makeup artists in the industry. They also have their face touched every day with numerous products giving them a pretty good sense of what the best products are.
Although on movie sets and interviews their makeup can be heavy, celebrities often go for the lighter no-makeup makeup look on off days spent running errands, being with their families, and even going to meetings. In reality, models are asked to not wear a lot of makeup in castings for fashion shows. They opt for the no-makeup makeup look so they look their best without hiding their natural beauty.
This guide will take you through the makeup products trusted and loved by your favorite celebrities and perfect for achieving the no-makeup makeup look.
Skin That Looks Like Skin: No-Makeup Makeup Foundations
The Giorgio Armani Luminous Silk Foundation is adored by many including Kim Kardashian and the Duchess of Sussex herself, Meghan Markle. In an interview with Refinery 29, Markle's makeup artist explained Armani is her go because it keeps her skin looking fresh and dewy and does not hide the Princess's freckles, which is her one beauty request.
This lightweight oil-free foundation has a buildable formula. Perfect for days when you want to wear barely anything or for when you want a bit more coverage. It comes in 40 shades, is perfect for different skin types, and leaves a glowy-skin finish for a natural, flawless makeup look, perfect for achieving the no-makeup makeup effect.
This foundation retails for $64, not cheap but a great investment and a little goes a long way.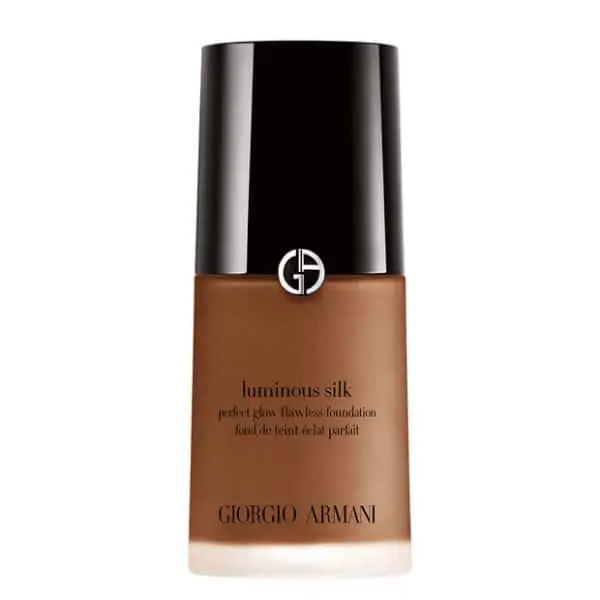 For those looking for a more affordable option, this one is a staple for supermodel and new mom Gigi Hadid. In her post-pregnancy Vogue Beauty Secrets video, she reveals she uses the Maybelline Fit Me Foundation and uses her hands to blend so her skin is still able to peek through giving her a natural look.
The Maybelline Fit Me Foundation retails for $7.99. It comes in 40 shades and in matte and dewy finishes.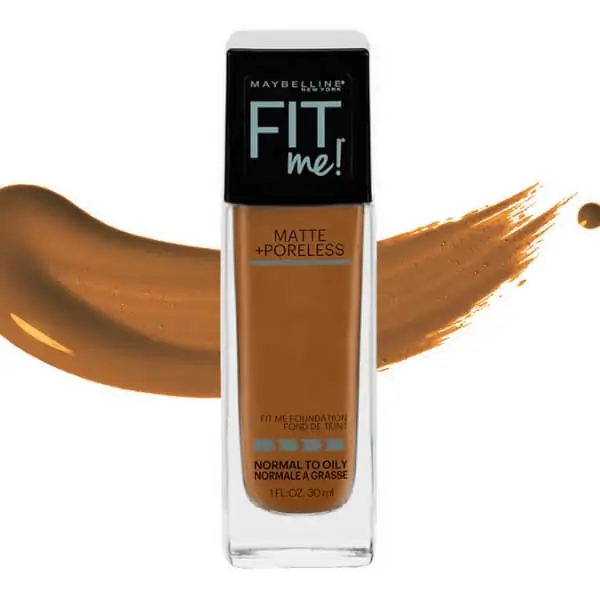 Non-Cakey Concealers Worn By Actresses, Singers, and Tennis Players
Glossier products are a staple in no-makeup makeup routines. Their mantra of "Skin First. Makeup Second. Products that give you options but never cover you up, turn you into someone else, or over-complicate your routine. Because beauty should make you feel good," represents what minimalist beauty is and it is because of this the brand has a cult following and is a favorite amongst celebrities.
One of Glossier's most popular products is their Stretch Concealer. This buildable concealer blends seamlessly into this skin leaving a dewy, glowy finish. It covers everything from blemishes to dark circles without looking cakey. Actresses Gabrielle Union and Sienna Miller as well as singer-songwriter Solange love this product.
Glossier's Stretch Concealer comes in 12 shades and retails for $18.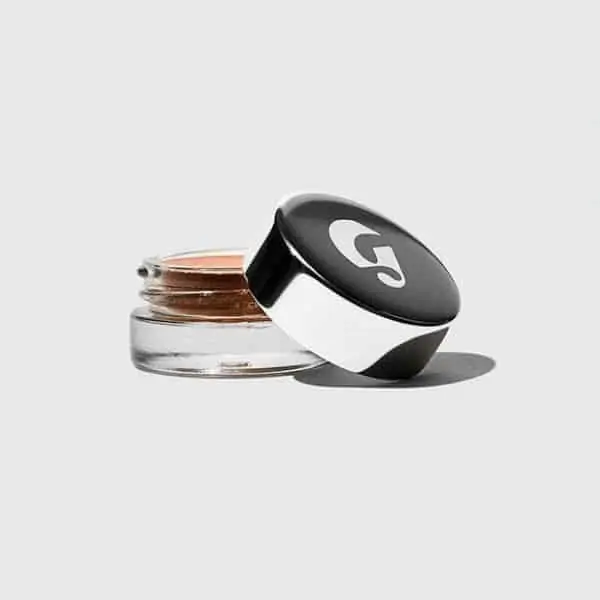 Prefer a doe-foot applicator over a potted concealer? The NARS Radiant Creamy Concealer is another great option. Francios Nars, the Founder and Creative Director of the brand believes that "Makeup shouldn't cover your skin, it should enhance your natural beauty, not mask it."
In the blog Into The Gloss, Serena Williams states that she uses this NARS "concealer and blend it, which keeps it kind of natural but still fabulous". This product is also a go-to for Emmy award-winning actress Zendaya and Modern Family star Sarah Hyland. Miss Universe 2018 Catriona Gray uses NARS Radiant as well, including the night she won the title.
This multi-purpose product brightens, corrects, and perfects providing natural coverage and a radiant finish, comes in 30 shades, and retails for $30.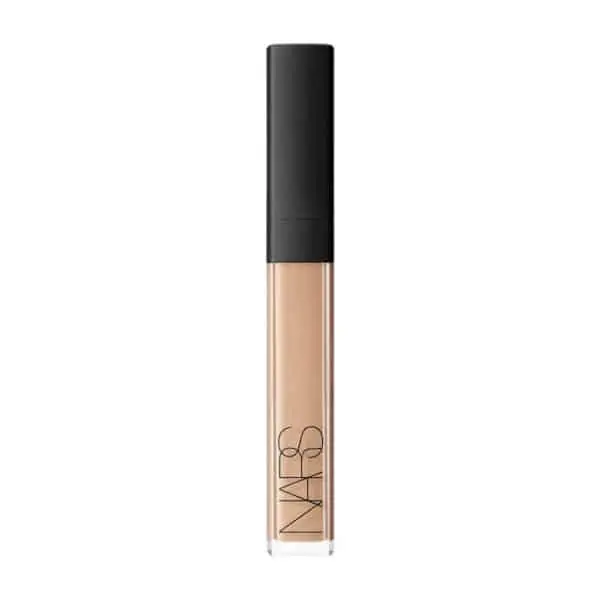 Get Beyonce Brows In an Instant
The brow product Beyonce uses? That would be Glossier Boy Brow. This brushable, creamy wax gives you fluffy groomed brows in an instant. In one easy swipe, your brows will be thick, shaped, and groomed while still looking like you. Other celebrity fans of this product are Elsa Hosk, Jenna Dewan, Miranda Kerr, Sienna Miller, and Chrissy Teigen.
Riverdale star Camilla Mendes told Cosmopolitan when "the full brow came back, I embraced it and let my brows grow out. I use Glossier Boy Brow in black, which comes on a little strong—not overbearing, but it's definitely more visible and makes my brows stand out more. I use that if I want to have a bolder look,". Achieving no-makeup makeup brows has never been easier.
Glossier Boy Bow comes in 5 shades and costs $16.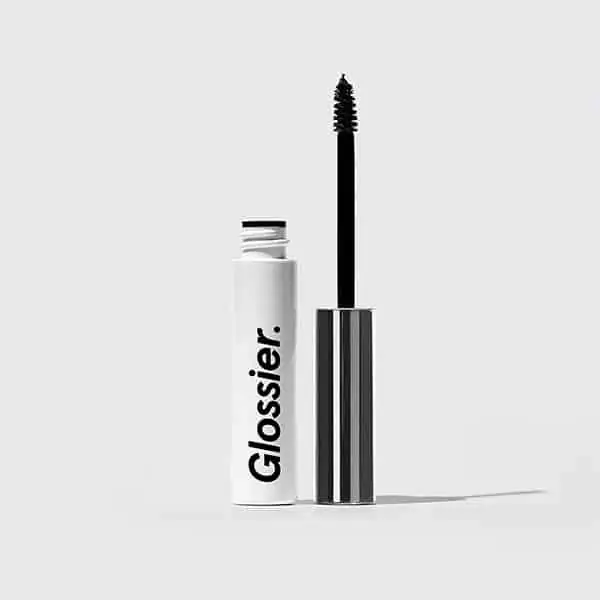 This Bronzer and Eyeshadow Brings Out Your Natural Beauty
This award-winning Bronzer is a favorite for a reason. You can get a gorgeous but natural-looking tan look with the Hoola Benefit Bronzer. Selena Gomez, Shay Mitchell, Kelsey Merritt, and Zoe Kravitz are popular users of this product as well.
Minimalist life hack: bronzer can also be used as an eyeshadow. You just take a fluffy brush and run it through the crease, then the rest of the eye. You can even use your fingers to pat it on and blend. With this product, you get two in one great for a quick no-makeup makeup look.
Benefit's Hoola Bronzer is $30 and comes in 4 shades.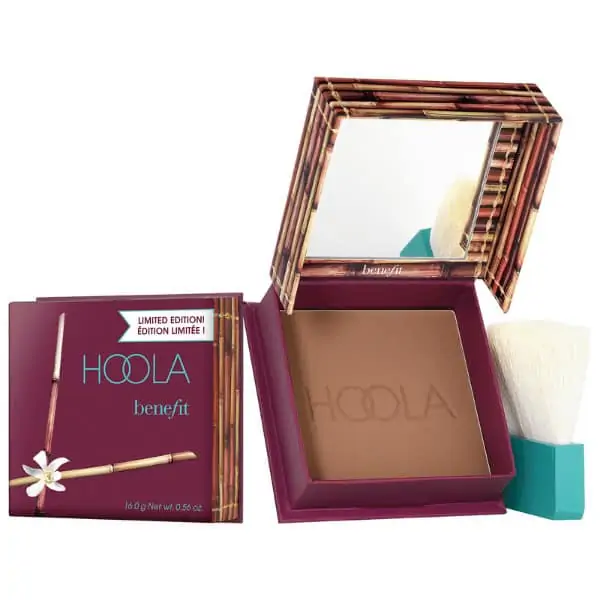 The Best Blush For No-Makeup Makeup
"The most user-friendly blush under the sun" is none other than Glossier Cloud Paint. This buildable gel-cream blush gives your cheeks a natural flushed-from-within glow. The sheer formula takes seconds to dab into the skin and is a great staple for no-makeup makeup. For a fun eye, look try dabbing a little on your eyes to make them pop.
Cloud Paint does not take long to apply but does have a long list of famous admirers including AOC, Saoirse Ronan, Megan Thee Stallion, SZA, Chrissy Teigen, Lili Reinhart, Rosie Huntington-Whiteley.
Glossier Cloud Paint comes in 8 shades and costs $18.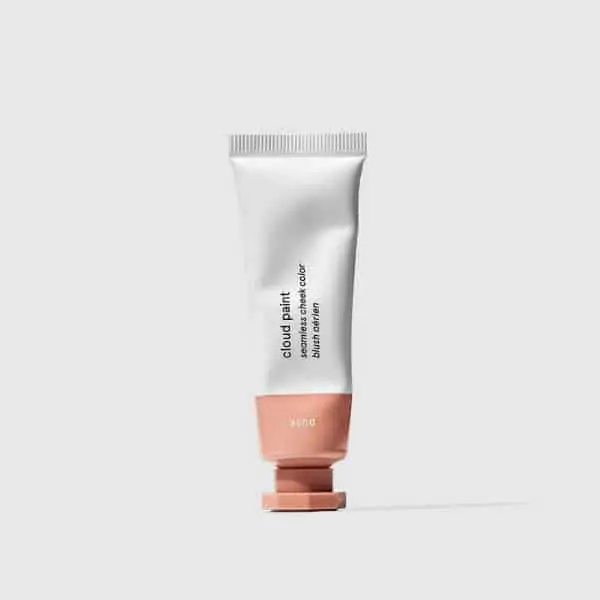 Get The Victoria Secret Model Glow With This Highlighter
Get the glow-from-within sans the glitter and grease with the RMS Beauty Luminizer. This cream luminizer highlighter is the first of its kind, illuminating and nourishing the skin. This product can be used everywhere from the tops of your cheekbones, the inner corners of your eyes for a glowy pop, the cupid's bow, bridge of the nose anywhere you want to add a natural-looking glow.
RMS Beauty's Luminizer is another favorite of Duchess Meghan because it gives her a fresh glowy complexion while showing off her natural beauty. Other fans of this highlight are models Gisele Bündchen, Miranda Kerr, and Candice Swanepoel, and actress Emma Watson. Get this revolutionary no-makeup makeup staple.
The RMS Beauty Luminizer comes in 6 shades and sells for $38.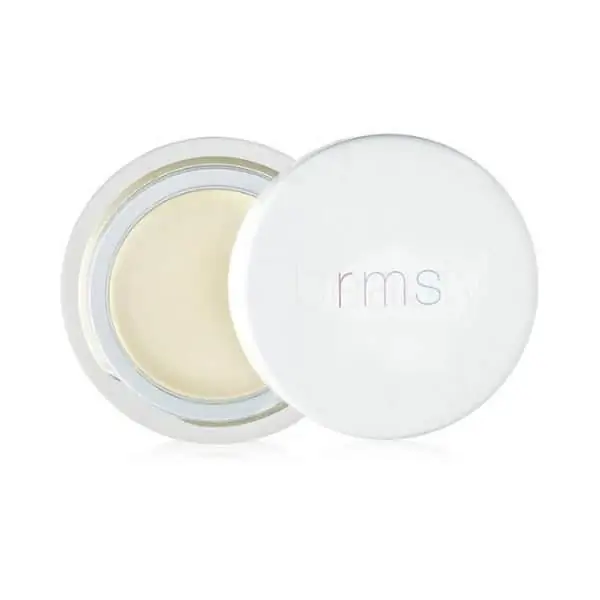 Looking for a cheaper option or prefer a powder highlight? This drugstore highlighter is the secret to how Khloe Kardashian achieves her glow. The Makeup Revolution Vivid Baked Highlighter instantly brightens the complexion with a flattering shimmer.
Makeup Revolution Vivid Baked Highlighters come in 6 shades and are only $6.00.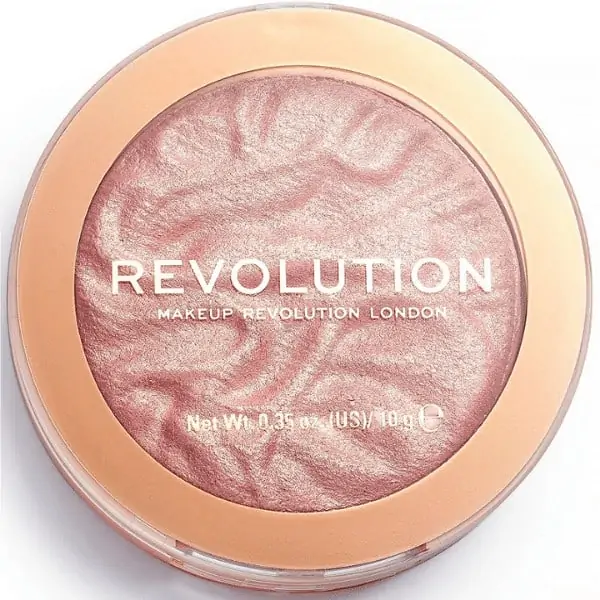 Mascara That Doesn't Clump or Flake
The one mascara worn by musical sensations, supermodels, and popular personalities? Lancome's Hypnose Volumizing Mascara is a favorite of Beyonce, Karlie Kloss, Joan Smalls, and Khloe Kardashian.
The buildable creamy formula lifts and volumizes lashes without clumping or flaking and can be worn in a natural or dramatic eye look. An amazing product for a no-makeup makeup look or if you want to add a little extra for a special occasion. Mascara can also be used as a brow gel and in some cases be used as liner if you use the same shade.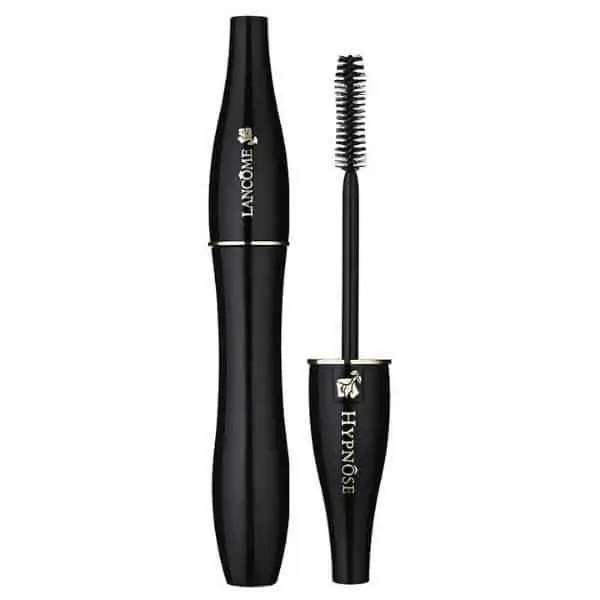 The Perfect Nude Lipstick for No-Makeup Makeup
The lipstick that looks flattering over every skin tone? Charlotte Tilbury's Pillow Talk. This best-seller makes lips appear wider and fuller and soothes and protects them. This is the perfect pink-nude to add a little color to the lips for your no-makeup makeup look. Favorites of this iconic lip product are Nicole Kidman and Salma Hayek who have been seen on and off the red carpet wearing this natural shade.
The perfect thing about lipstick? You can wear it as blush. Just swipe a little on your cheeks and blend for a cohesive cheek and lip look, reducing the number of products in your makeup bag.
Charlotte Tilbury's Pillow Talk goes for $34.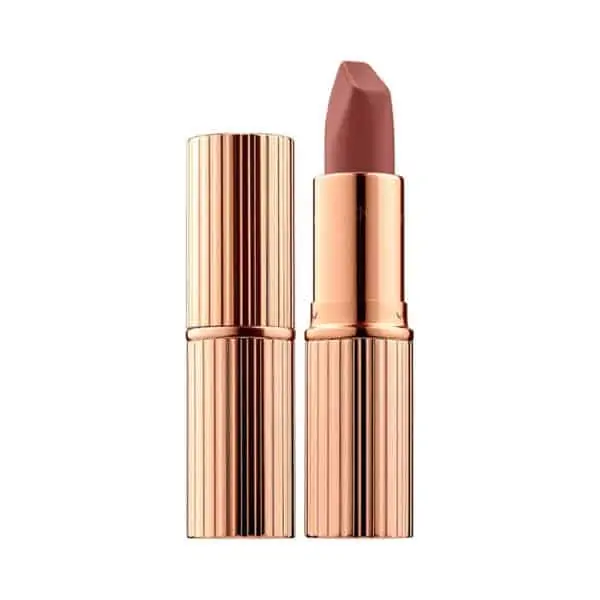 Hopefully, this guide will help you in achieving a flawless no-makeup makeup look. We chose these because they are well-loved products by the biggest names in the business. These makeup products also enhance your inner beauty rather than exaggerate, the very idea of minimalist beauty.
Simplify Your Style
Learn to build a capsule wardrobe, create a unique style and curate a closet you adore.