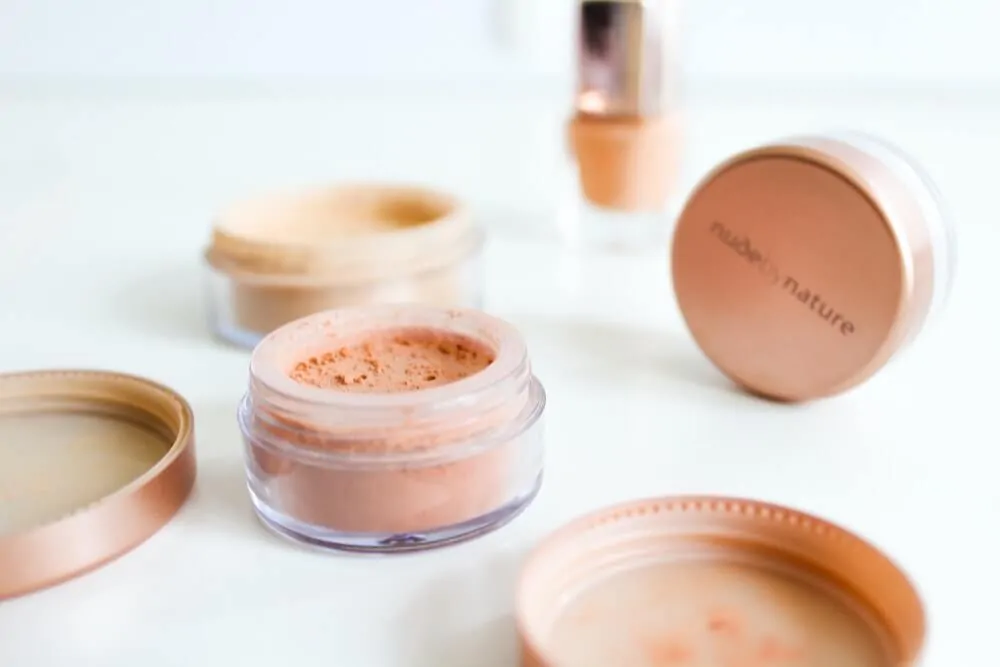 This article was written by Nicole McCray and provided to Minimalism Co to publish. You can learn more about Nicole at the end of the article.
How much time do you spend applying makeup every day? What does that add up to in a week or over the whole month?
Now think about how much money you spend on beauty products every month. If you're like many women, it's probably a lot. 
What else could you be doing with all that time and money? Maybe you could take a yoga class, join a book club, spend more time with your family, or even save it all up for an annual vacation.
And, that doesn't even take into account the amount of clutter and space all of those beauty products take up in your home.
Are you beginning to wonder if it's all really necessary? Here's how you can declutter your beauty regimen and discover the positive impact it will have on your life.
Benefits of a Minimalist Beauty Routine
There's no question you'll save time and money with a minimalist beauty routine. There's less stress because you're not in a rush to "pretty yourself up" before you scramble out the door.
Your skin will be clearer because you're not piling on tons of irritating, pore-clogging products every day. You'll probably even find that you look younger without so much makeup on. 
But honestly, minimalist beauty is really about highlighting your natural beauty and becoming comfortable in your own skin. It's about getting to know yourself again.
Over time, you'll begin to love looking in the mirror and simply seeing yourself, not some makeup enhanced version of you. You'll realize that you like your smile, your eyes, and your naturally curly (or straight) hair. 
In the end, you'll have more time and energy for yourself and those you love. And, you'll be doing the environment a favor, too. What could be more valuable than that?
How to Declutter Your Beauty Products
Take out every beauty product you own. Don't forget the makeup you have stashed in your purse, car, or in your desk at work.
Toss, recycle, give away, or repurpose anything you don't need, don't use, or is past its expiration date. Don't keep anything that doesn't work with your skin type, hair type, or natural coloring. Read the tips below if you need help deciding what you really need to keep.
Give everything you are going to keep a good cleaning. Don't forget to clean your storage spaces, too.
Organize it and put it away in categories or whatever makes the most sense to you.
Making the Transition to Minimalism
Now that you've gotten rid of all the clutter, here's how to make the transition to a minimalist beauty routine.
Master the No Makeup, Makeup Look
The "no makeup, makeup look" has been getting a lot of press lately as more and more women move away from the heavy makeup looks that used to be so popular. 
This look favors neutral shades that match your skin tone and minimal products designed to enhance your natural beauty.
All you need for this look are four products: 
Neutral bronzer for your brows, liner, eyeshadow, and contour
BB cream or tinted moisturizer to even out your skin tone
Natural lip color for lips and cheeks
Mascara for the upper lashes only (optional)
What You Need for Minimalist Skincare
There are only three things you really need for an effective minimalist skincare routine: cleanser, toner, and moisturizer. 
Cleanser: Since you won't be wearing much makeup, you shouldn't need a makeup remover. Just choose a cleanser that's meant for your skin type and use a nubby washcloth anytime you need some gentle exfoliation.
Toner: Hydrating Korean skincare toners are ideal for a minimalist skincare routine because they're multipurpose. They remove any residue left behind by your cleanser, balance the skin's pH, and provide lightweight hydration. They can also address skin concerns like dark spots, fine lines, or acne, depending on the active ingredients in the formula you choose.
Moisturizer: Moisturizer is essential for everyone, even those who don't have dry skin. Skin that's kept properly hydrated looks more youthful, now and as you age. Choose a formula that's made for your skin type. You may want a separate moisturizer with SPF for the daytime, especially if you spend a lot of time outside in the middle of the day.
Less is More — Hair and Body Care
All you really need is a good body wash and moisturizer that works with your skin type. You may also want to invest in a separate sunscreen for days when you'll be spending time outdoors.
Learn to love the natural texture and color of your hair, instead of trying to force it into submission. Find a shampoo and conditioner that work well with your hair type and add in a leave-in treatment or hair oil if you really need one. 
Remember, minimalist beauty is all about embracing what's already there, so learn how to work with your hair in its natural state.
Importance of Basic, Natural Products
There are so many basic, natural ingredients that have multiple beauty uses, and chances are, you probably keep them in your home already. You don't need more products you just need to experiment with using what you already have.
For example, coconut oil is already in most kitchens and it makes a lovely hair mask, moisturizer, cuticle cream, lip balm, makeup remover, and shaving cream.
Castor oil is another amazing beauty multi-tasker. Use it to soothe inflamed skin, soften fine lines and wrinkles, fight acne, prevent stretch marks, boost eyelash and hair growth, and more.
Look inside your cabinets and do some research to see how basic, natural ingredients you already have on hand can be incorporated into your beauty regimen before you rush out to buy something new.
How to Add New Products as a Minimalist
When it's time to replace a beauty product you use regularly or buy something new, look for products that can do more than just one job.
For example, the right Korean BB cream can take the place of your primer, foundation, moisturizer, serum, and SPF all in one easy to apply product.
A pretty lip color can double as a cream blush to give your cheeks a rosy glow and produce a pulled-together look quickly.
Think outside the box. Just because a product is marketed as bronzer doesn't mean it can't be used as an eyeshadow or brow powder… as long as you choose the right shade.
Some Final Advice
If you're still feeling a bit unsure about what you really need, you don't have to take an all or nothing approach. Try pulling everything out of your cabinets. Keep out only the absolute necessities and stash the rest away in an out of the way place. 
Over the next few weeks, only go to your stash to pull out items that you're truly missing or feel like you must have. You might be surprised to discover that you really only use a few things each day and the rest just sits there creating clutter.
At the end of this experiment, you shouldn't have any doubts about what to keep and what to declutter as you make the transition into a minimalist beauty routine.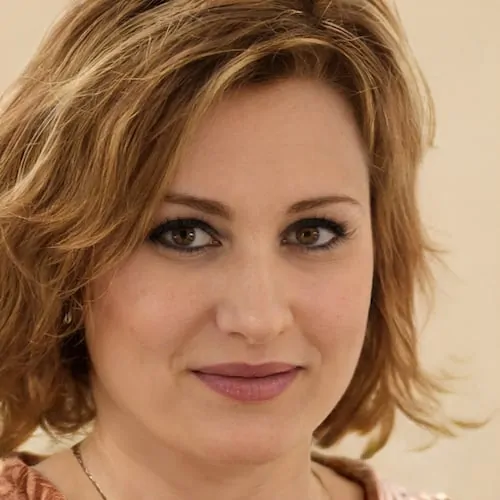 Author Bio
Nicole is a content creator who has been obsessed with beauty and fashion since she was a young girl. She's a former wedding makeup artist who still loves spending her free time testing products and staying up to date on new fashion trends. On top of that, she's a self-proclaimed health nut who loves to explore and write on holistic, healthy living. While Nicole's days are now spent contributing to women's lifestyle sites from home while raising her kids, she can still always be found putting looks together, even if it's just for a trip to the grocery store!
Photo Credit: Gabrielle Henderson on Unsplash