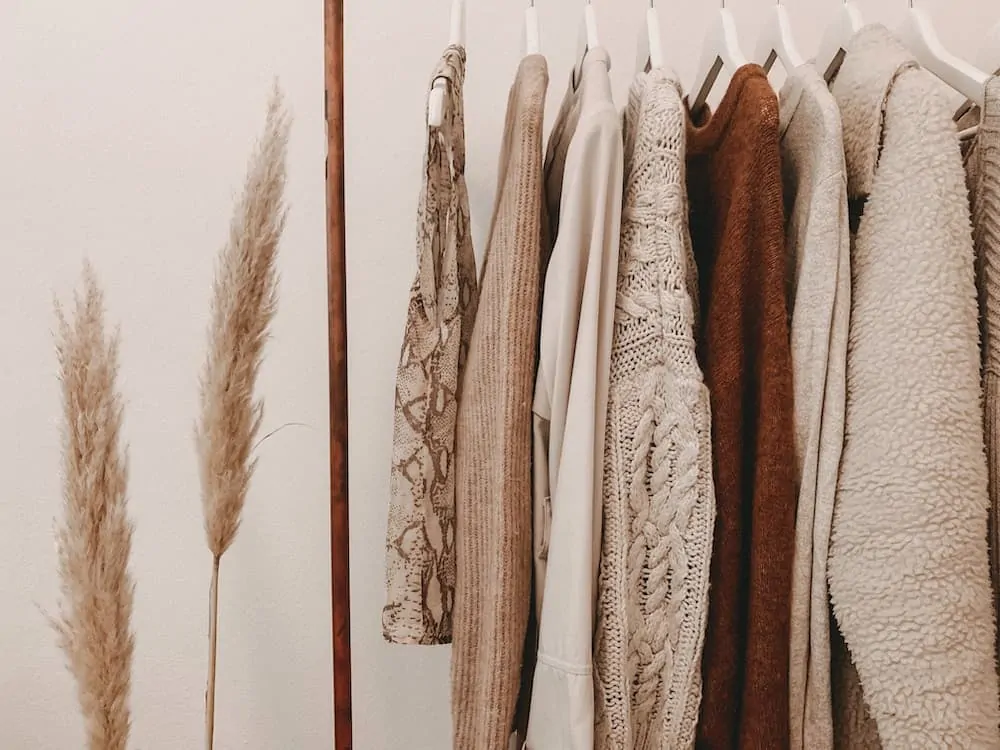 Minimalism is a perfect contrast to the often chaotic prints that have been fashionable for several seasons now. In a minimalist lifestyle, you know that less is considered more. In order to be a fashionable minimalist with just a few staple items in your wardrobe, you will need to master the art of layering. If you don't already know how to make the best combinations, here are tips on how to perfect them.
Accessories
Accessories can be beautiful but you need to be careful with the choice of your jewelry and shoes. Choose colors that belong to the same tonal range as the rest of the combination. If you are purchasing accessories that do not fall in line with your current wardrobe, you will soon find your minimalist wardrobe is no longer minimal. Something like Moon Magic rings can take your outfit to the next level while maintaining your minimalist lifestyle.
Color palette
You should define the colors of your outfit. Monochrome combinations are currently the most popular and are very appreciative for creating a minimalist look. If you can't resist a color, combine it but make sure it doesn't consist of more than three colors. The most dominant color should be the most neutral one. This might sound a little weird, but give it a try.
Simplicity
Remember, less is more. The simpler the garments are in terms of cut, color and texture, the easier it is to put together a good minimalist combination. But, just because it is minimalist doesn't mean it has to be boring. You can make an interesting combination by playing with patterns and shapes. Asymmetrical details are a great way to make an outfit interesting. Make a contrast when it comes to materials, textures or shapes. This will make the combination unique and interesting. Please note, this doesn't apply to colors!
Simplify Your Style
Learn to build a capsule wardrobe, create a unique style and curate a closet you adore.
The most iconic combinations
There are a few outfit combinations that are always a huge hit. You will surely look and feel great in them. If you want to make your look more unique, carefully choose your rings, earrings, belts or other accessories. You can layer the combinations with scarves or bandanas.
Try wearing a dress over pants. It can be a tunic up to half of the thigh, or a dress that has a length up to the knees. You can even wear a full maxi mono-colored dress that has a thigh-high split and a pair of nice pants in some other color under it. Play with various options, but keep your outfit under three colors to achieve a perfect minimalistic look.
Your capsule wardrobe can involve knitwear and wool, combined with jeans so everything is soft, stretchy, asymmetrical and comfortable to wear.
Document your favorite outfits
We advise you to take the whole story to the next level by documenting your favorite clothing combinations. Make note of which outfits made you look and feel great. When you can't come up with an outfit, flip through the album on your phone and select a combination that you felt good in.
Get the basics
These 8 clothing pieces will allow you to create the perfect foundation for your minimalist style:
1. White (T-) shirt
Whatever pattern of white T-shirt you choose, you will not go wrong. The most important part is simply feeling and looking great on you. Even if you go with a more relaxed, comfortable white shirt, you can make it look casual and ultra-chic. Or, if you go for a more professional button-up, you can roll up the sleeves and unbutton a couple of buttons to make it more relaxed.
If you are going for an interesting two-color outfit, you can even wear a striped long sleeve shirt. There's a reason you can read thousands of articles on how to dress like the French – they just shine with eternal chic. The easiest and most versatile way to copy their style is to wear a striped T-shirt.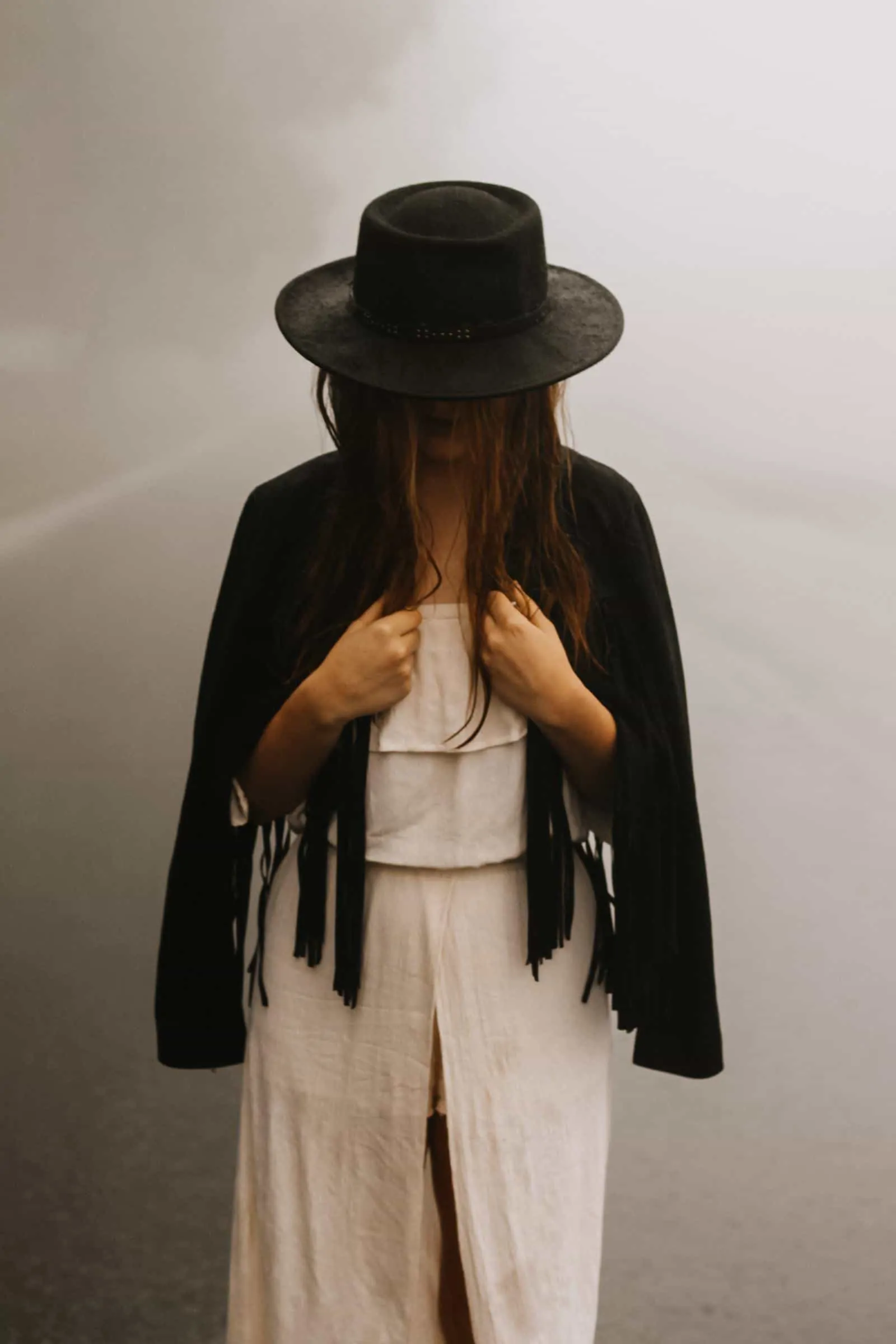 2. How about a blazer?
If you think blazers are just for business meetings, you're wrong. This structural piece is actually perfectly versatile. The black color of the blazer is a bit more businesslike, but the blazer in a navy blue color will give you the opportunity to take each clothing combination to a new level. It is perfect for both cold weather and warm weather if you keep it unbuttoned and roll the sleeves.
3. A-cut midi skirt
Sophisticated and flattering, this cut will allow you to wear it on numerous occasions, especially when acquired in a neutral shade. In spring and summer, wear it without pantyhose, while in the fall and winter you can accentuate it with boots and pantyhose.
4. Choose your jeans
A pair of blue jeans and a pair of black jeans is all you need. These two colors are the main piece of almost every outfit and you can create numerous unique minimalist combinations with them. It doesn't matter if you want to go for a monochrome or two-color outfit, you can't do it without a great pair of jeans.
5. The right pair of pants
White pants can also be worn throughout the year, especially if you choose a straight-legged model that fits numerous occasions.
Wear them to work, or on the weekends – they are so versatile that you can wear them five times in a row without anyone noticing. Choose a model that is neither too wide nor too narrow, cut just above the ankle.
6. Camel trench coat
A sleek addition to any outfit is a classic camel trench coat. This piece will never go out of style and can be worn in numerous variants. It is suitable for different seasons and can be paired quite nicely with almost anything.
7. Denim jacket
Contrary to popular belief, denim jackets are worn throughout the year. Wrapped over the shoulder in summer or under a thicker coat in winter – a denim jacket is casual and utilitarian at the same time. It doesn't matter if the color shade of your jacket is different from your jeans. Dress in denim from head to toes and you will still achieve a perfect minimalistic look.
On top of that, a high-quality denim jacket can last more than a lifetime. I have only ever had one denim jacket in my and it was given to me by mom who wore it well before I was born and all while I was growing up. Once I was able to fit into it, she passed it to me and I plan to do the same with my daughter. It's a timeless piece that can easily double as a family heirloom.
8. Little black dress
As a hallmark of any wardrobe, a small black dress must be adaptable enough to withstand any occasion where you will wear it. It should be quite simple so you can make many different types of outfits out of it. With different accessories, you can easily transform the simple dress to an elegant outfit or slap on your tennis shoes and you're ready to go for a stroll in the park.
Need More Minimalist Fashion Advice?
If you are still struggling a bit to assemble your fashion wardrobe, we have many different options available to you. Head over to our capsule wardrobe guide  or if you need more actionable advice, our course below will take you from an over-abundance of clothes to a sleek, sustainable and effective minimalist wardrobe.