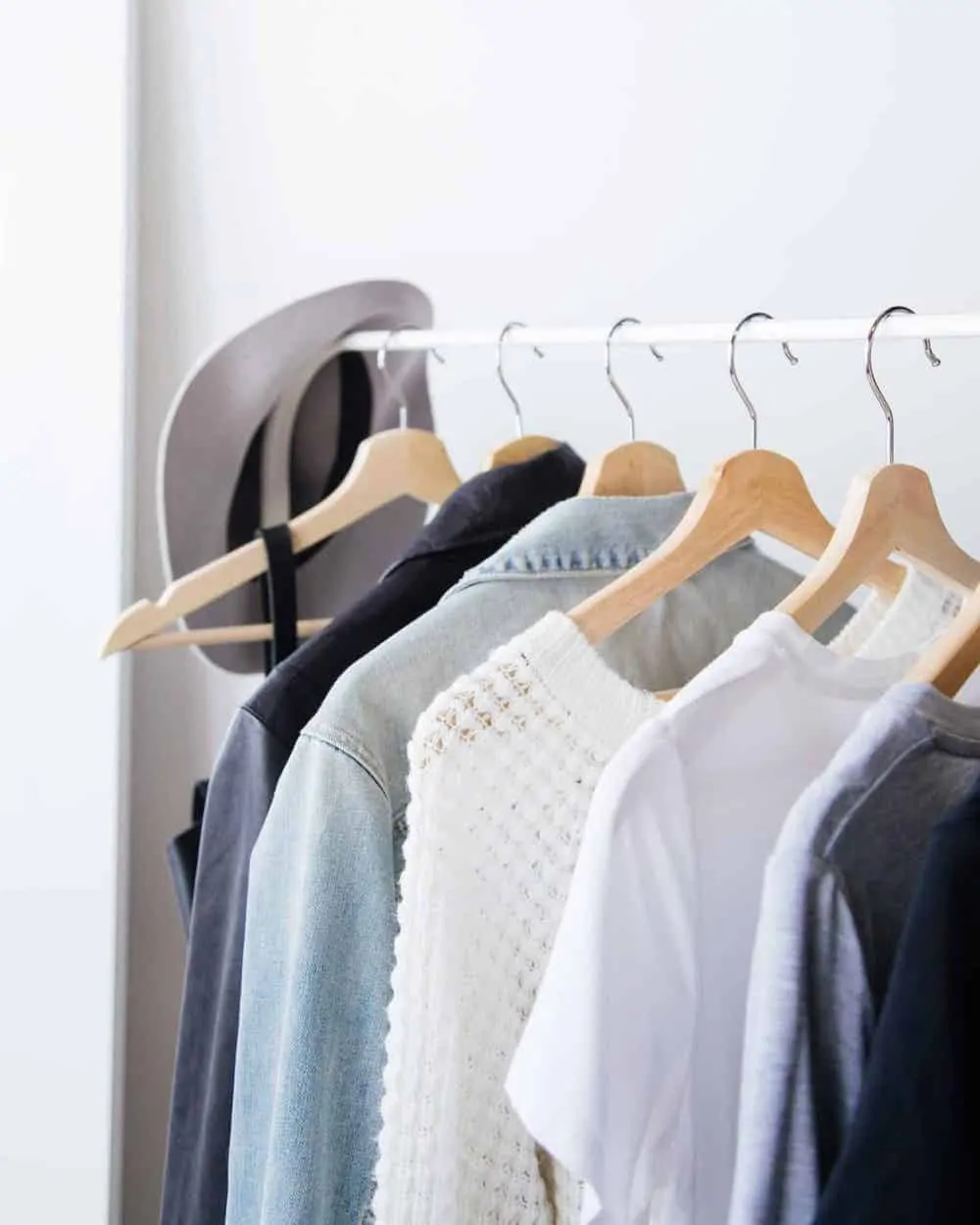 LOOKING FOR UNIQUE PERSONAL STYLE TIPS TO IMPROVE YOUR CAPSULE WARDROBE? We asked Kristi Soomer, founder of the minimalist clothing brand Encircled, to answer your most pressing style questions. Adopting a minimalist style and creating a capsule wardrobe are excellent ways to simplify your life while still feeling confident in your look. But what happens when you tire of your wardrobe or feel it no longer suits your lifestyle?
We conducted a reader survey to capture your most pressing minimalist style questions and asked the founder of minimalist clothing brand Encircled to answer them. Her expert tips will empower you to refresh your capsule wardrobe for the new year, without falling into the trap of ending up with items you don't want or need.
I'm starting to get bored with my capsule wardrobe. How can I keep it interesting but still minimalist?
It's totally normal to feel a little bored with your capsule wardrobe. Society wants us to believe that more is more, and new is good. The fundamental principle of a capsule wardrobe is that you have to get creative with outfit planning to do more with less. 
There are several ways to add excitement to your capsule wardrobe! One idea is to challenge yourself to wear certain pieces of clothing in different ways during the week. For example, if you have a white shirt you love, challenge yourself to style that shirt five different ways throughout the week. 
Another idea is to integrate more accessories in your wardrobe, such as luxury watches, jewelry, belts or scarves. Focus on accessories that are timeless, rather than trendy, and well-made, to ensure long-term residence in your wardrobe.
I want to adopt a minimalist style, but can't seem to recreate the sleek and polished look of my favorite fashion influencers. Any tips on how to accomplish this?
Firstly, Instagram is not real life. Many of these influencers have likely posed, primped, tied and prepped their looks for hours to get the perfect shot. This is not really what the outfit probably even looks like in person! 
Creating a polished look is totally possible, but requires you to define your own style (and not adopt someone else's) in a way that works with your lifestyle. Find clothing that fits and flatters your shape, and invest in well-made, high-quality clothing.
Start with creating a Pinterest board featuring outfits and styles that you gravitate towards. Then, do some introspection – why do you like that outfit? What is it about that photo? Is it the fit? Is it the color or style? Next, go through the Pinterest board and delete any outfits that don't work with your lifestyle. A useful tool is our Minimalist Wardrobe Workbook. It can help you work through this process step-by-step.
Lastly, go through your own wardrobe and assess the fit of your existing clothes. Ask yourself: What works, what doesn't work, and why? Try to choose items that fit, and don't pay attention to the actual size. Looking put together is a combination of knowing your style, being confident and rocking well-made, perfectly fitted clothes that truly represent you.
I love the minimalist aesthetic but also love color. Wondering how I can better combine the two into my wardrobe.
One of the biggest myths is that a minimalist wardrobe has to be all black and white, or only neutrals. Not true!
There are many minimalists who strategically utilize color in their wardrobes. The trick is to choose colors that work with your skin tone, and ones that are easily paired together. To breathe new life into your capsule wardrobe, experiment with integrating 1-2 of your signature accent colors into your capsule wardrobe. 
Any fun trends or new ideas for the new year? I've been wearing the same outfits for a while now and want to freshen my look up a bit.
While the cornerstone of a capsule wardrobe is focusing on timeless pieces, it's important to refresh your style every so often to keep it fresh. I recommend choosing a few trends forecasted for the new year and utilizing them strategically in your wardrobe. (If you choose all the trends, you'll no longer have a capsule wardrobe because you'll need to add so many new items into your wardrobe.)
The new year is calling for trends around prints, silhouettes and color. Polka dots, bright colors like Marigold and Electric Green, suits, fringe, and coat dresses are all in the fashion forecast. From the list, consider adding 1-2 trends into your capsule wardrobe, either with clothes or accessories, to add a little sparkle to your new year look.
Simplify Your Style
Learn to build a capsule wardrobe, create a unique style and curate a closet you adore.
I'm in a big period of change and need help with adapting my wardrobe for different life stages (new baby, new country, new job) without having to buy new items all of the time.
Life changes can cause the size of your wardrobe to increase dramatically. The reality is that there are certain seasons of our life where being a minimalist is not as feasible as others. This is an opportunity to practice progress over perfection with your closet. Having a baby, moving and getting a new job are all major life shifts, so let your expectations match your circumstances. 
Though practicing minimalism in theory is possible at this time, it might be the opportunity to utilize resources to create a responsible wardrobe, and cycle through the clothes in a sustainable way. For example, shopping for maternity wear at thrift stores and then reselling the pieces online on a platform like Poshmark. 
You'll also want to focus on pieces that are transitional and can easily take you from day to night and from work to weekend. One of my favorites is a pair of dressy comfortable pants, like The Dressy Sweatpant. The more occasions you can wear your clothing, the less you'll need. You can also use this time to get super creative with your outfit planning using some of the resources mentioned above.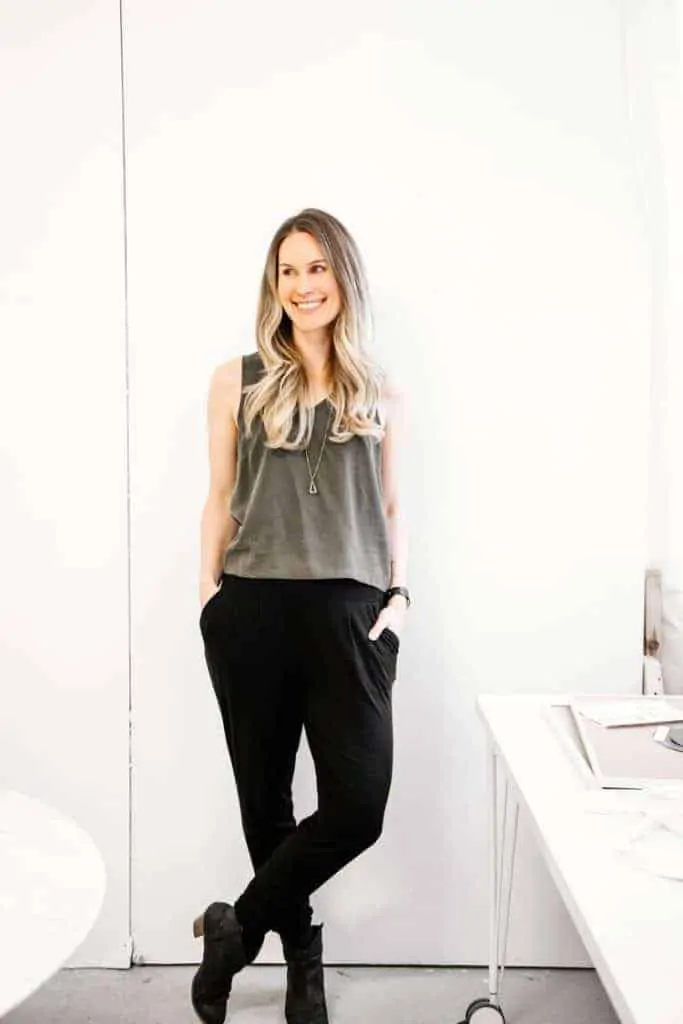 Kristi Soomer, Founder of Encircled

Encircled creates versatile, high-quality and responsibly made clothing so that customers can be truly proud of their wardrobes. Their small-batch, local Canadian production allows them to offer sustainable clothing at attainable prices. They ship worldwide.