Minimalist design has been a never-fading style since the 1990s. Minimalist living and design have become a part of many people's way of personal organization and life design whether at home or in the business. Nowadays, more people prefer this style because it delivers several amazing benefits such as simplicity, elegance and cleanliness. If you are new to the minimalist world, it is a crucial step to learn and understand its fundamentals. So, this content will help you familiarize all essential facts to know about minimalist design.
What is Minimalist Design?
When you hear someone describe the architecture of a building, the design of a home office, house, bedroom, living room, dining room, even a dining table or anything else as being minimalist design, it refers to the attempt to reduce distractions and live with fewer things around. It defines a person's personality and lifestyle. This also means that everything inside your home or office should have a specific use, nothing is just there to fill space.
On the other hand, do not get confused with the reductive designing style of your home with frugality. The objects in minimalist homes may be few; however, they usually have great value. The main purpose of keeping fewer items is to highlight the beauty of every piece that exists in your space. This minimalist decor will create a beautiful space for wherever you are considering a new design — your whole home, your kitchen, or even your office at work.
Identifying Minimalist Interior Design
One of the easiest ways to spot and achieve a minimalist interior design is by following some underlying principles. You may think implementing a minimalist design is easy because it has fewer elements to it. This is not true. Although you can design minimalist rooms by simply not putting things in it, this will not be an appealing design. There are many things you will want to consider to keep a minimalist design while creating an aesthetic and livable space.  So, here are some minimalist design principles that you should learn:
1. Simple and Clean Lines
In a minimalist design, an empty space works just like a form of a design element as accessories and furniture. Thus, it is favorable to open layouts that feature straight and clean lines and even simple forms. This is why a black and white color palette is so common in minimalist designs. These colors complement one another and can create a clean and modern look.
2. Less is More
The phrase 'less is more' was originally heard from a renowned German architect named Ludwig Mier van der Rohe. It simply means that the focus of the minimalist style is not on the accessories, furniture or other features in a space. This design philosophy caters to what a person loves and needs to obtain a simple yet highly efficient way of living.
3. Reductive Design
Reductive design principles strip down pieces to their bare essentials. For example, minimalist furniture does not have frills and is known for featuring basic elements. This is also seen in a minimalist interior design as you will only see the necessary furniture. For a minimalist bedroom, you should only have the items you need such as a bed, dresser and maybe a reading chair if you find that necessary in your space.
Elements of Minimalist Design
There are specific elements that make a minimalist interior design much easier to spot. Knowing each element will help your minimalist inspiration flourish and implement more minimalist decor to your space.
1. Patterns
Patterns and prints go hand-in-hand but they are less used in this design scope. Instead, you can consider using a monochromatic style. However, people often misunderstand the use of monochromes as they perceive them to appear in black and white patterns only. The truth is that it is about the gradation of the same color tones to achieve texture semblance. This can bring a more modern style to your space while keeping the designs simple and clean.
2. Surface and Texture
Since you need to use a limited number of color shades and zero patterns, you will want to use varying textures to create a visual flow and more interest in your interior design. You can find different textures in the paint you choose — such as flat, glossy or matte. You can also look at different materials (which we will discuss on its own) to provide different textures. Materials like wood, metal or stone can be beautiful to add texture yet keep a simplistic design to your space.
3. Color Palette
The use of a cohesive, more neutral color palette will be essential to keep a minimalist interior design. You can choose from tan, blacks, whites, beiges, greys and other neutral tones. Keep this in mind when painting your walls, adding art, buying furniture and adding other minimalist decor. I like to use this tool by Coolors to get inspiration and finalize a color palette whenever I start a new project.
4. Materials
A benefit of having a minimalist interior design is the ability to combine traditional and modern materials. This comes through in the minimalist living concept of feng shui, as this encourages you to implement all core aspects of nature into your space. So, some of the sorted materials in the minimalist design are the following: (1) for traditional materials such as organic textiles, ceramics, stone, and wood; and (2) for industrial materials including steel, chrome, and glass. You can take this many different directions — most often, a minimalist design encourages you to be consistent throughout. So, if you use stone countertops in your kitchen, use stone countertops in your bathroom.
5. Forms
This minimalist style is favorable to simple forms adhering to any clean line. In most cases, only one piece will stand out in every room. As for the rest, they serve as complementary elements surrounding the centerpiece. Similar to minimalism, you want your favorite piece to be the focal point of the room, then allow everything else to accentuate that.
Tips to Design Minimalist Spaces
Here are some helpful tips that have been gathered from different expert interior designers in the world to spark your inspiration in designing your house from the architecture to the minimalist decor:
Stick with three shades of colors per room. You can play with the same shades and tints as required. Consider using subtle textures over adding more colors.
You can install floating or wall-mounted furniture to ensure you obtain plenty of floor space in your room. Always remember that free floor spaces make your room look spacious and open. Instead of adding bed-side tables in your bedroom, install floating shelves where needed.
Avoid buying things that you do not need. Do not hoard unnecessary things because they can make your room or space cluttered and disorganized. Remember the minimalism concept, "less is more."
Focus on negative or white space. Negative space is a term that refers to an area that is left blank or empty. Instead of filling a wall with "filler" art, keep it empty. It provides a lot of benefits such as a sense of luxury, manipulation of visual flow and attention of the user. This is a great way to increase the attention given to the main focus of minimalist decor or interior design.
Make use of your home's architectural details instead of concealing them. You can simply add a design that complements your room's color and texture. Many of us aspire to minimalist living to save what is already around, whether that's the planet's materials or sometimes even history. This is why it's important to use the architecture of your home rather than replacing certain aspects of it.
In a minimalist interior design, you should also consider other aspects such as window treatments. Decide on how you are going to use the curtains and make them universally appealing and sophisticated in your interior design while also keeping a consistent look and feel throughout the house. Furthermore, your style accessories should give a shot of personality and make your room or space looking unique and special to you.
Minimalist Design Inspiration
Now, let's get into some more inspiration. Whether you are designing your home from scratch — architecture and all — or you are simply striving for a minimalist interior design for your apartment or your apartments for rent in Hampton, these examples can help pique your inspiration.
House Architecture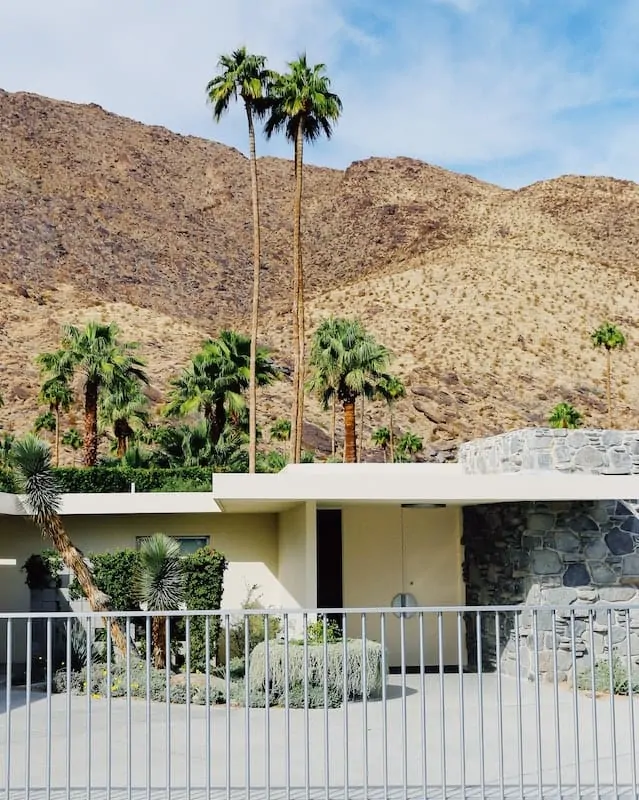 Minimalist Bedroom Example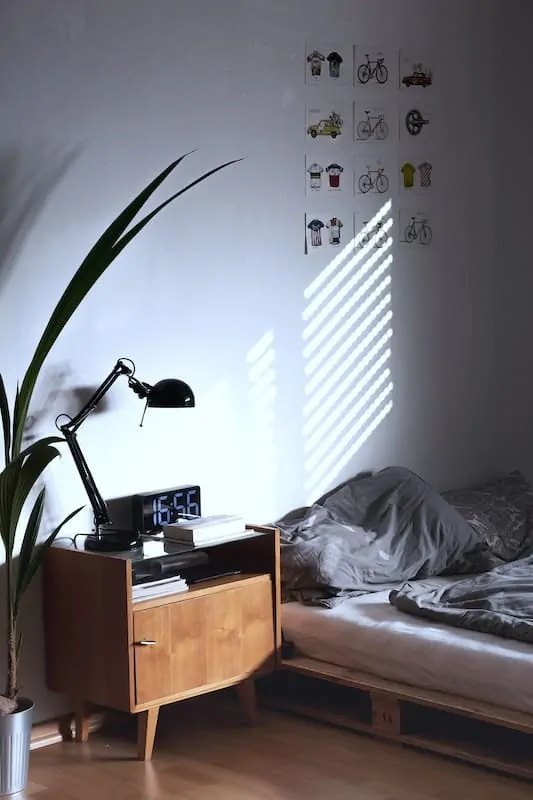 Kitchen Design Inspiration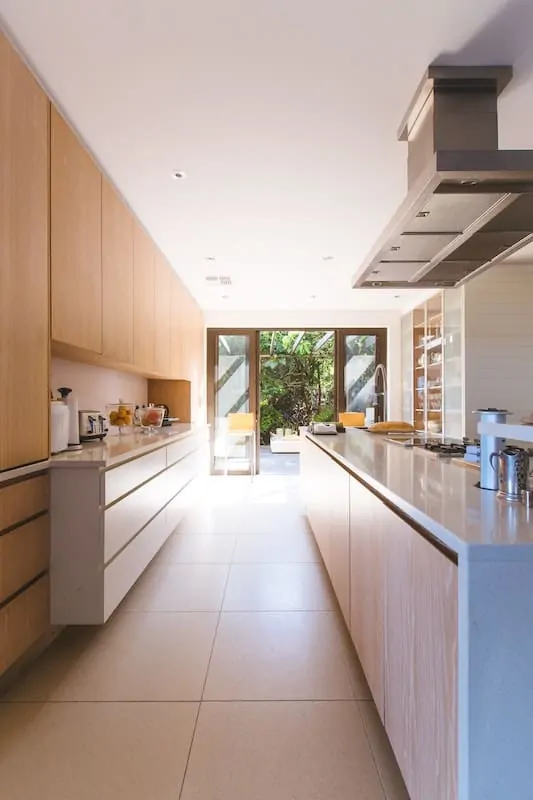 Minimalist Bathroom Examples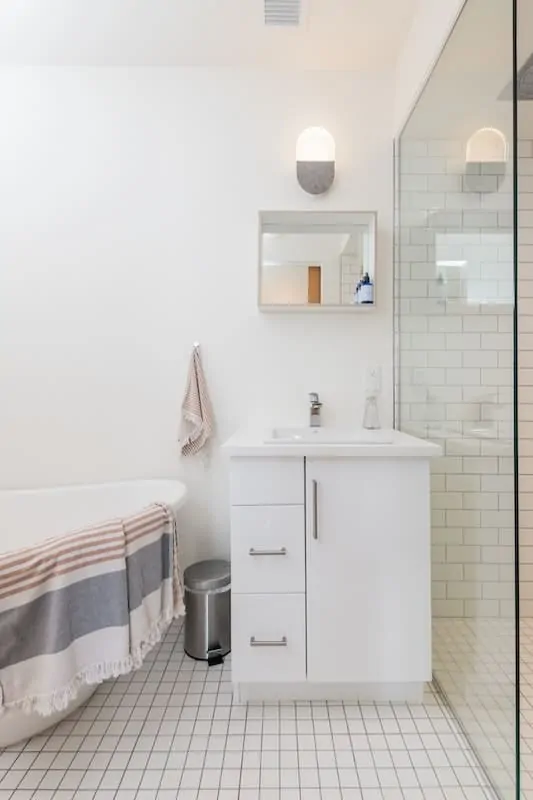 Living Room Interior Design Inspiration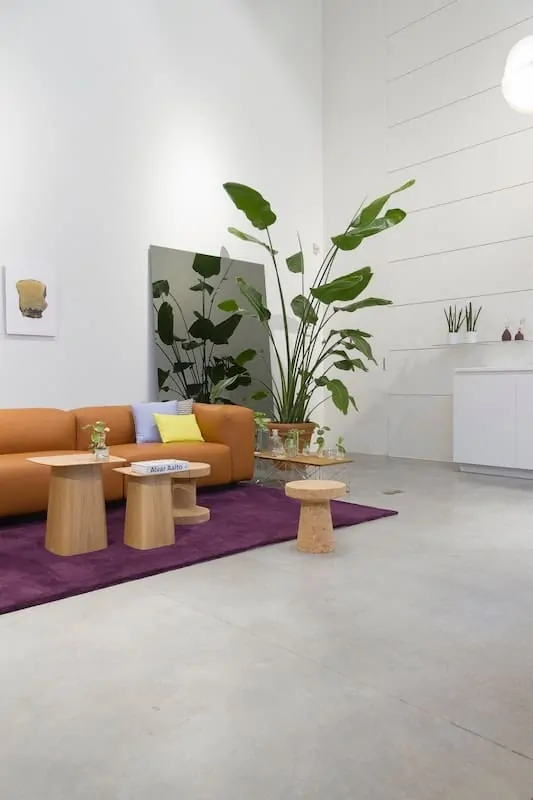 Home Office Inspiration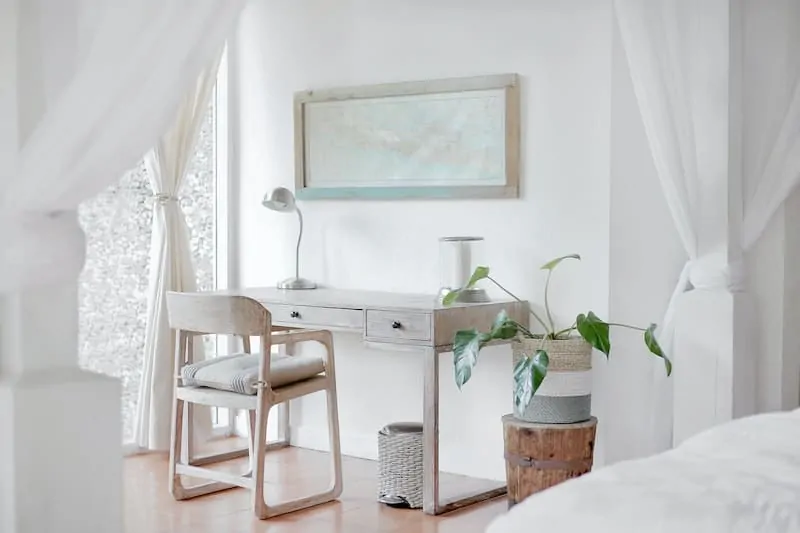 Minimalist Office Inspiration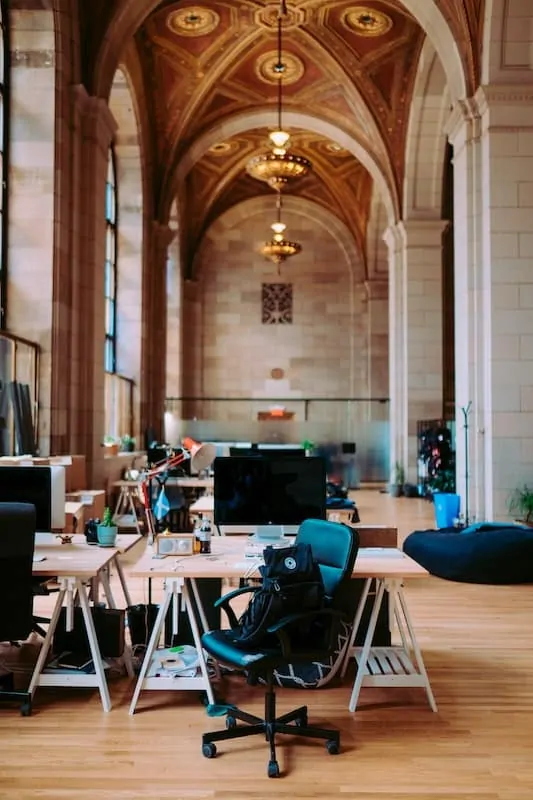 Minimalist Apartment Example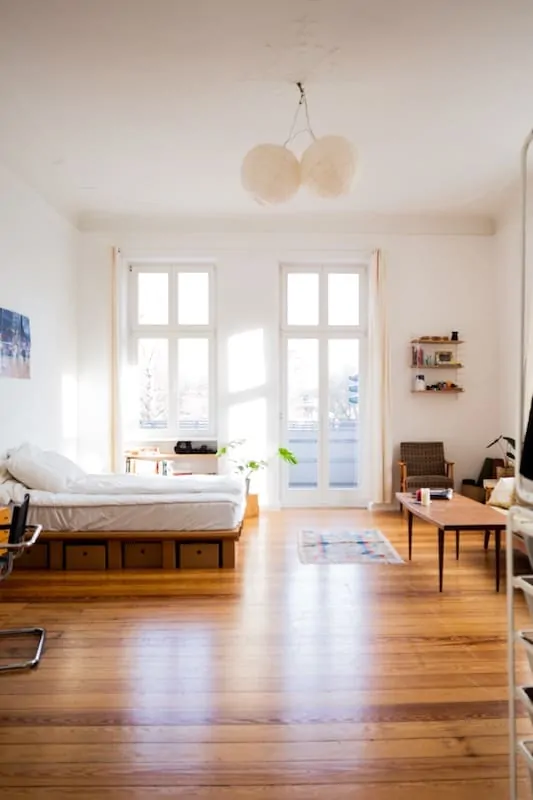 Minimal Dining Room Example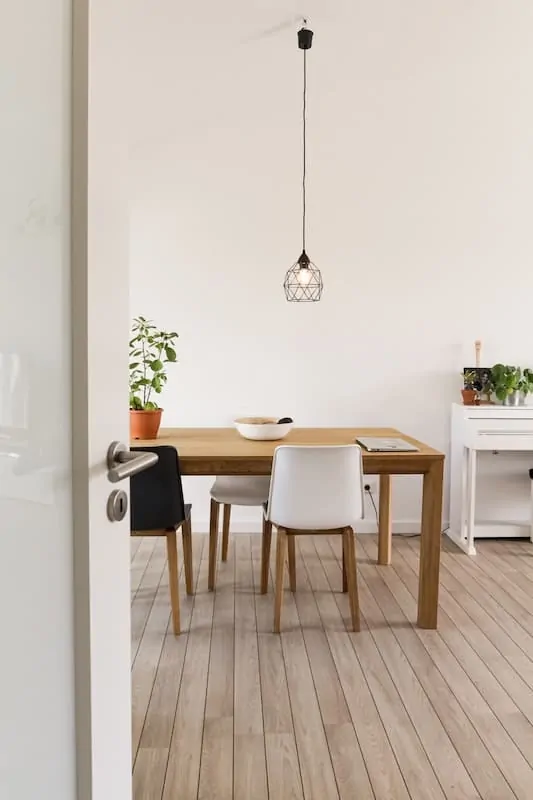 Author Bio
Samantha is a freelance lifestyle writer. Her focus now is to help readers update their interior decor. Samantha is currently writing for Land of Rugs.