The Minimalist Travel Planning Guide
Eliminate travel complications with our travel planning resources for minimalists. Learn tips on packing light and planning your trip.
No matter if you are a frequently traveler or only occasionally take trips, it is likely that you've had your fair share of travel complexities — particularly in the planning and packing phase.  
We believe that everything you do leading up to actually departing for your trip is just as important as the trip itself. If there are complications early on it can set a negative tone for the entire experience.
On the other hand, planning your trip the right way can be a great source of anticipation (what we call pre-joy). The New York Times discussed this phenomenon in "What a Great Trip! And I'm Not Even There Yet."
Turns out, there is an art to anticipation. Savoring, said Elizabeth Dunn, an associate professor of psychology at the University of British Columbia and a leading happiness researcher, is an active, not passive, process. "It's better to immerse yourself," she said. Reading novels and poetry, watching films and television programs, browsing fashion and design blogs that are either from or about the place you plan to visit encourages you to not only learn about your destination, but to dream, providing some concrete details for your mind to latch on to.
It may sound counterintuitive, but this building up of positive expectations and excitement actually helps our minds smooth over any minor discrepancies if reality doesn't quite measure up to the fantasy.
"We're less likely to be bothered by these little holes if we build up our expectations ahead of time," Professor Dunn said. "So go ahead and assume it's going to be wonderful."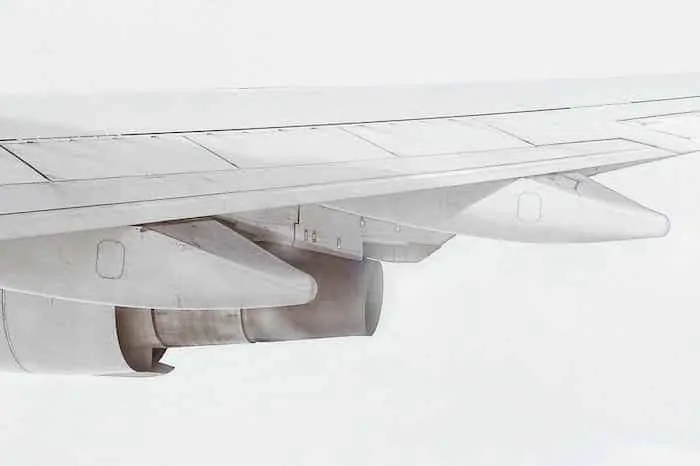 The key takeaway is the building up of positive expectations and excitement. When you are efficient with your travel planning it not only puts you in the right mood but helps you get more joy out of the entire trip experience — before, during and after.
To assist you with this, we've compiled a short and sweet go-to list of travel apps and resources that you can rely on for general travel planning.
This is purposely an edited compilation of what we deem to be the "best of" from hundreds of different books, websites, articles, and blogs we've scoured.
As a bonus we've also incorporated a guide on how to pack light and smart so you don't weigh yourself down or hamper the experience with too much stuff.
Trip Planning
The trip planning phase is always the most fun but you mood can quickly start to shift when you have to get into the details of where to go, when to go and how much to spend.
To avoid that, the following apps take on a bit of the burden by helping you research, organize and, in some cases, even book your trip plans.
You may not want to turn over everything (don't strip all the fun out of the process) but it helps to have a person (or bot) on hand as a resource.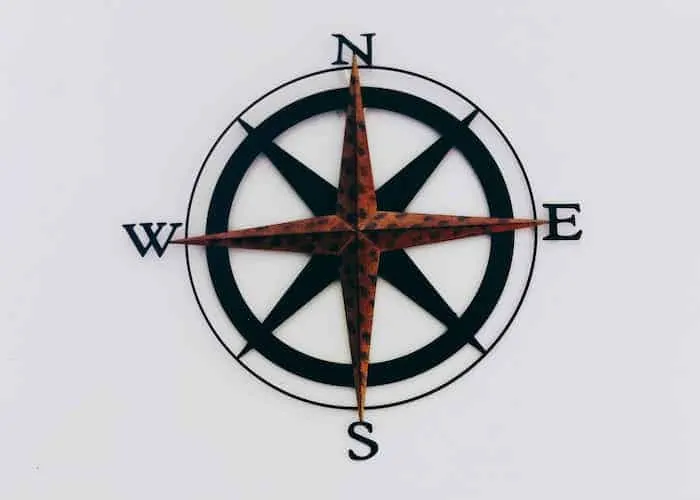 This is an incredible free tool for planning and organize your trips. Not only does it automatically curate top travel recommendations for your destination, it tracks all your bookings and travel information and allows you to share trip details effortlessly.
Hopper is a good app for finding and analyzing flight prices for your destination. It sends you alerts when it is a good time to buy your ticket so you don't end up overpaying.   
Mezi is a personal assistant for all things related to travel, flights and hotels. The 24/7 on demand app uses artificial intelligence to make travel planning easy by doing all the researching for you.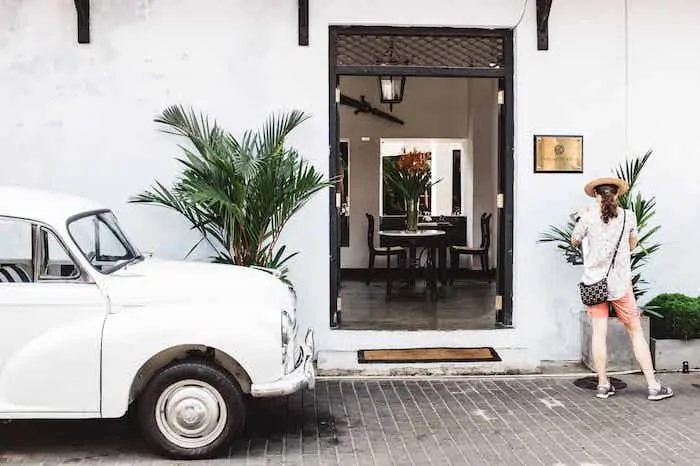 Booking accommodations and flights
The trip planning activity that likely takes up the most time is actually booking the different elements of your trip. Sometimes it can be exciting to solidify your plans, but if the process starts to stretch out it can begin to feel like a chore.
We've found that having a go-to online destination for booking different parts of the trip (namely accommodation, flights, activities and restaurants) makes it easier to firm up your plans. Here's what we use consistently to book travel.
We use airbnb when we desire something other than a standard hotel or when we want to stay in a place for an extended period of time. Airbnb is also expanding its scope with the ability to book activities and even restaurants.
If you are searching for hotels and price is the most important factor in your decision, then Booking is the best website to use hands down. They always seem to have the most options and the lowest prices compared to just about any other accommodation website.
Sometimes you simply don't have time to sift through dirt to find a gem. This is our personal go-to website for very well-curated boutique and luxury hotels at fair prices, especially when finding elevated options on Airbnb and Booking becomes exhausting.
If you are looking for high-end, luxurious accommodation, perhaps for an important occasion or just because, then this website is for you. Booking through Mr. and Mrs. Smith often includes perks to make your trip extra special.
Even though we use Hopper to research flights and monitor price we don't book through them as they charge a fee. We've found that bringing up the flight itinerary via Google flights, which links directly to the airline, often leads to lower prices.
Open Table or Trip Advisor
For restaurant bookings the two largest websites are Open Table (which is more U.S. centric) and The Fork (which is more Europe centric). We typically use these two to reserve tables.
Trip Advisor is great for researching restaurant rankings in just about any country, however they don't have a high volume of restaurants that can be booked through their website.
Unless you are a loyal to a particular car rental company, it's best to use an aggregator to compare rates and then choose accordingly. Rental Cars is pretty much the leader in rental car comparisons.
Sometimes, car rental companies get real shady about insurance coverage and it's hard to know what you need to buy and what's just pointless extras to inflate the cost. To avoid all that buy your excess car insurance coverage via Rental Covers quick and affordable platform.
It takes about five minutes to book travel insurance through this platform. For short trips we skip the insurance, but for longer or more expensive trips (or for places where you just want peace of mind), World Nomad is an excellent service.
Travel Guides
Picking your source of inspiration is a matter of taste and preference, so it's hard to recommend a single go-to. If you love minimalist design you may appreciate Cereal's city guides, while 12 HRS is a highly-curated resource for short half-day itineraries.
On the other hand, the masses tend to love the Lonely Planet books as they do an excellent job at consolidating recommendations into well-written easy-to-navigate travel guides.
Packing Guide for Travel
If packing is notoriously frustrating, time consuming, and a major form of stress, you may need to rethink your routine and create a more simplified method.
Packing doesn't have to be a dreadful activity and you can look good on the road with a thoughtful wardrobe of fewer but better pieces.
Imagine sipping tea, listening to soft music, and methodically placing your beloved items into a beautiful piece of luggage. This could be your experience with a simple revamp of your old packing habits as follows:
Packing Checklist
If you leave it up to memory you'll always forget something. The best way to pack swiftly and efficiently is to use a checklist (access ours in the resource library).
Think about the items that you know you always need, categorize them (clothing, accessories, toiletries, etc.) so they are easy to grab, and voila.
Simplify Your Life Course
Take the 13-step course to learn intentional living by focusing on what is truly important in life while getting rid of the rest.
Pre-pack your luggage
There are certain things (like travel sized toiletries and beach gear) that you can always keep packed up and ready to simply throw in your luggage whenever you take a trip. Having a set of pre-packed items significantly cuts down on travel prep time.
Keep small travel items pre-packed in an organizer (such as Away Travel Cubes) and periodically refresh the stock so when you're headed on a trip you can just grab the organizer, toss it in your luggage and go.
Create your travel uniform
If you wear a daily uniform you'll cut your packing time in half by not having to think too hard about outfits. Even if you don't wear a uniform in your everyday life, consider creating a standard set of go-to travel outfits (a mini capsule wardrobe or set of daily uniforms for travel) or sticking to a set color scheme to alleviate the "what to pack" stress.
We pretty much get the bulk of our travel wear from L'Agence because of their minimalist style and attainable prices. And because their relaxed essentials for men and women seem to hold up well to frequent travel. If you are traveling to more of an outdoor destination, Filson has some versatile clothing and accessories to stay comfortable and stylish.
Folding your clothes for travel
Believe it or not, many people don't know how to properly fold and arrange items based on what they are taking. Rolling items helps maximize space. Folding will minimize wrinkles. Bundling and grouping like items makes it easier to reach in and pull things out when needed.
Figure out a folding method that works best based on what you are packing and if you need even more assistance invest in a good set of travel cubes.
Getting the right luggage
It's worth taking the time upfront to find the right pieces of luggage and travel accessories that work for you. We're personally obsessed with Away Travel's stylish lightweight bags as they make it easy to pack more without going over weight limits. They have built in phone chargers in carry on suitcases as well as very versatile totes, backpacks and other travel bags.
That said, the Rimowa runner up that offers luggage at a more affordable price is Away. They've quickly built a cult following for their sleek travel and modern suitcases and travel bags.
Resources for when you are traveling
Once you are en route or at your destination, there are a few things you need to have on hand to get the most out of your trip. However, there's no shortage of apps you can download and gear that you can justify buying, but not all of those things you will really need.
Try to be discerning because if you want to fly as efficiently and inexpensively as possible then carrying on vs. checking luggage is the best way to go. Here are a few must-haves we like to have on hand.
Google Translate
It's always nice to at least attempt to speak the local language. It's a good gesture that goes a long way. Translate is Google's free app that allows you to instantly translates spoken words, typed phrases, and even web pages to/from English and over 100 other languages.
A small, light camera
The best travel camera, particularly for short trips, is the one that comes with your iPhone, especially if you have a newer model.
However, if you don't have an iPhone or want something slightly more advanced we recommend the Canon Powershot G9 X Mark II.
This is a beautiful pocket-sized camera that is slim and lightweight but also has a fast processor along with improved image processing for crisp photos.
Passport case and travel wallet
Our favorite passport cases are actually very simple and inexpensive. The Herschel Supply Co Raynor Passport Holder is nearly indestructible, with a simple look and additional slots for cards. If you are looking for a more sophisticated look, the Tory Burch Perry Passport Case is not only gorgeous, it is made of incredibly durable leather and fit any size passport as well as travel documents, credit cards and more.
And there you have it, a simple set of trip planning resources plus tips on how to pack light so you can enjoy every aspect of your trip — including the upfront preparation.
Affiliate Disclosure: As an Amazon Associate, Minimalism Co earns from qualifying purchases.
Minimalism Co also participates in other affiliate marketing programs that may pay a commission to Minimalism Co without affecting the price a customer pays.