Here's an edited selection of minimalist apps and that will simplify and elevate your life.
There are many ways you can streamline your life as we outline in our comprehensive guide to minimalist living. However, sometimes all it takes it that one service, be it an app or a brand, that brings about life-changing benefits.
We want you to have a single destination for exploring an edited collection of apps, brands, tools and services that streamline and elevate your standard of living. We in no way believe you need to use all of these resources. If you only find one or two that are relevant that's all that matters.
To not overwhelm you we've included a subset of the full directory in this guide — however if you are eager to get the entire list simply sign up to the free minimalism directory which includes all of our recommended apps, books, products and brands.
Featured Minimalist Apps
After populating the directory we recognized that there were a few minimalist apps that unanimously stood out for either their intuitive design and user-experience and/or the overall usefulness of the service itself.
This shortlist represents our top picks due to innovation in their industry, excellent reviews and consumer trust, or simply being an all-in-one (a brand or service that also offers an app) that kept coming up amongst our team and in our research.
The easy way to get rid of electronics, DVDs, CDs, phones and a number of other items. You simply snap a photo of the barcode or enter the device information and you will immediately receive an offer. It's one of the best ways to clear out old electronics or space-sucking CDs and DVDs.
This is our go-to for inspirational masterclasses courses from creative experts. It is an incredible instructional platform — offered via app or web — that empowers you to master your current craft or learn something new.
All of the courses are in the form of in-depth and highly engaging videos from heavy hitters in their field. You can purchase a discounted membership or buy courses a la carte.
Our favorite course on the platform is Designing Your Life taught by New York Times bestselling Stanford professors.Designing Your Life applies the innovative design thinking process to building and evolving your work so that it is incredibly fulfilling.
You can access the app version of the site here.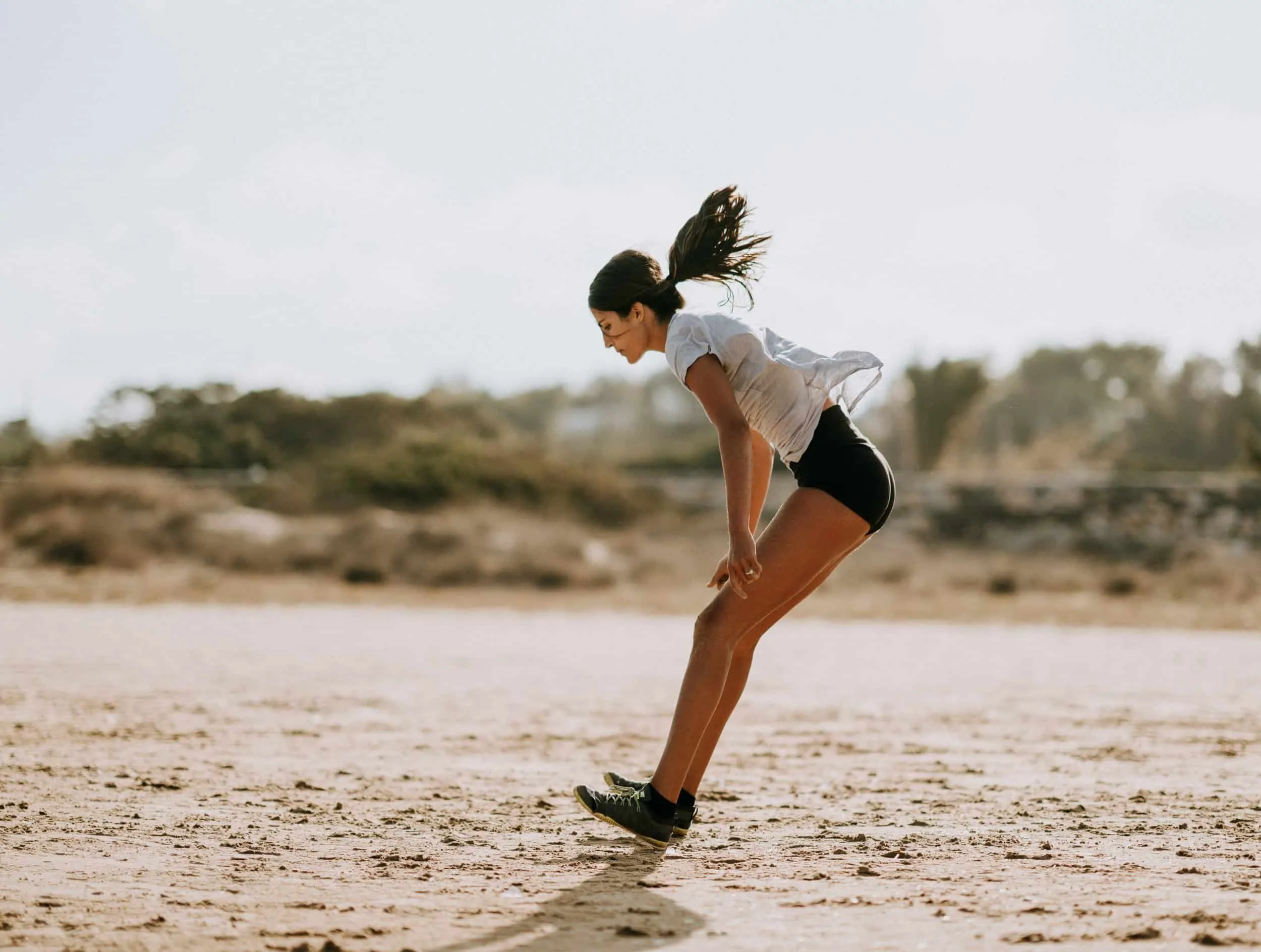 Self-care & Self-help
Staying committed to self-care and personal growth is not as easy as it seems. Life often gets in the way of our wellness goals and sometimes adds stressors that impact our physical and mental health.
We compiled this list of brands, services and self-care apps that make it easy to stay on top of the healthy routines and habits that lead to you looking and feeling good, inside and outside.
According to studies you need to incorporate a minimum of 30 minutes of movement each day into your self-care routine. This would ideally be via moderate-intensity activities that incorporate a mix of aerobic, stretch, and strength exercises.
An easy way to meet these requirements is with a subscription to ClassPass as their innovative app and membership program has completely changed the way people exercise. ClassPass turns an activity that many do with disdain and dread — going to the gym — into a fun way to experiment with different ways of being active.
The ClassPass subscription gives you access to workout classes offered by many different studios and gyms in your area. Instead of you having to hold several high-priced gym contracts, you only need one ClassPass membership to access participating studios.
You can access the app version of the site here.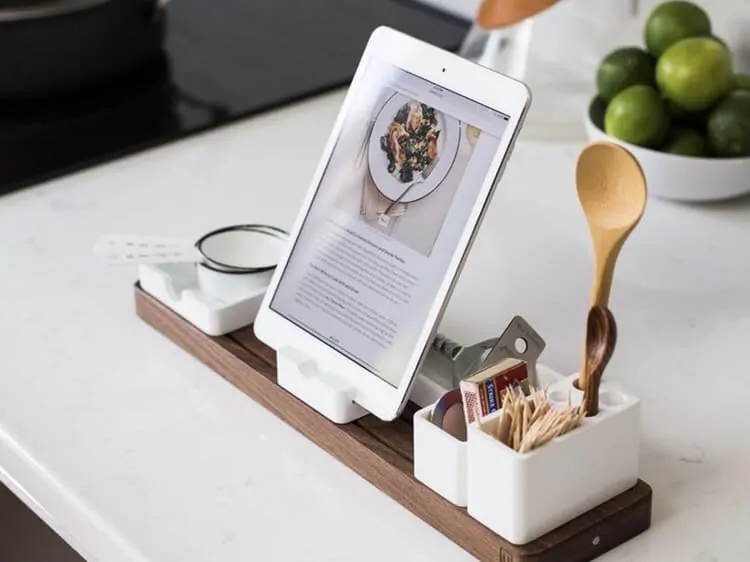 Blue Apron makes cooking fun and easy as an alternative to eating out. They provide you with all the ingredients that you need to make a delicious meal at home.
The meal kits are farm-to-table and come chilled so they stay fresh during delivery. Blue Apron also has an award-winning app with over 20,000 ratings, that helps you track deliveries, store favorite recipes and watch how-to cooking videos.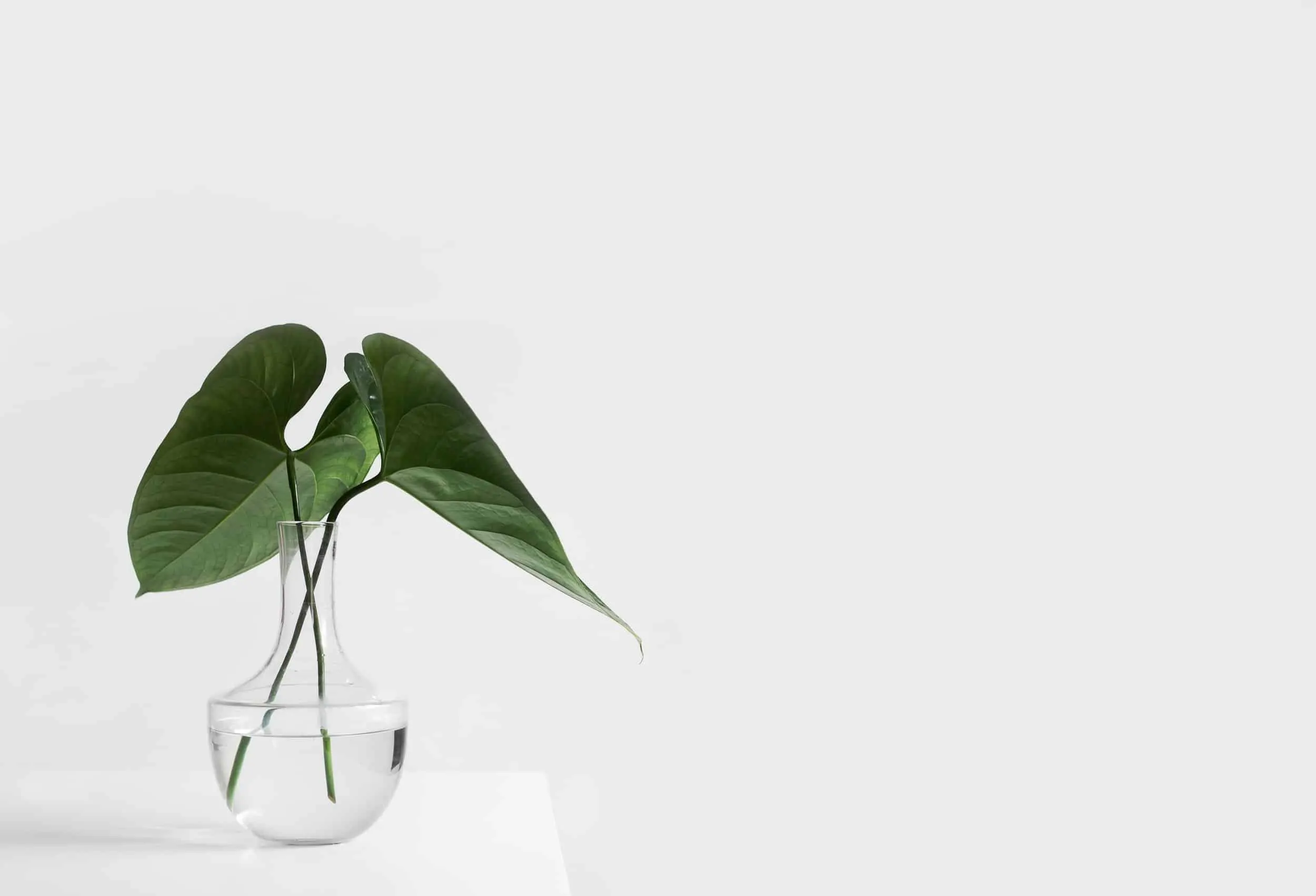 For the spiritually inclined this is an amazing destination for inspirational and informational courses, videos and articles on mindfulness, meditation, yoga and more.
What's notable about Gaia is that they are content kings. They have thousands upon thousands of videos all available for streaming via web or app.
---
Travel & Culture
Leisure activities are important contributors to a happy and well-balanced life. And for many, travel and cultural activities make up the bulk of your hobbies and interests.
This list highlights a selection of our all-time favorite tools and brands that make it a joy to engage in the pastimes we love.
Another great app for personal growth and for travel, Babbel is essentially a teacher to help you learn any language right there on your phone. Download the app, choose your language and learn over time through small, bite-size, interactive lessons.
Winner of the "most innovative education company of 2016" from Fast Company, it's incredible how easy-to-use and effective this app is for learning a new language.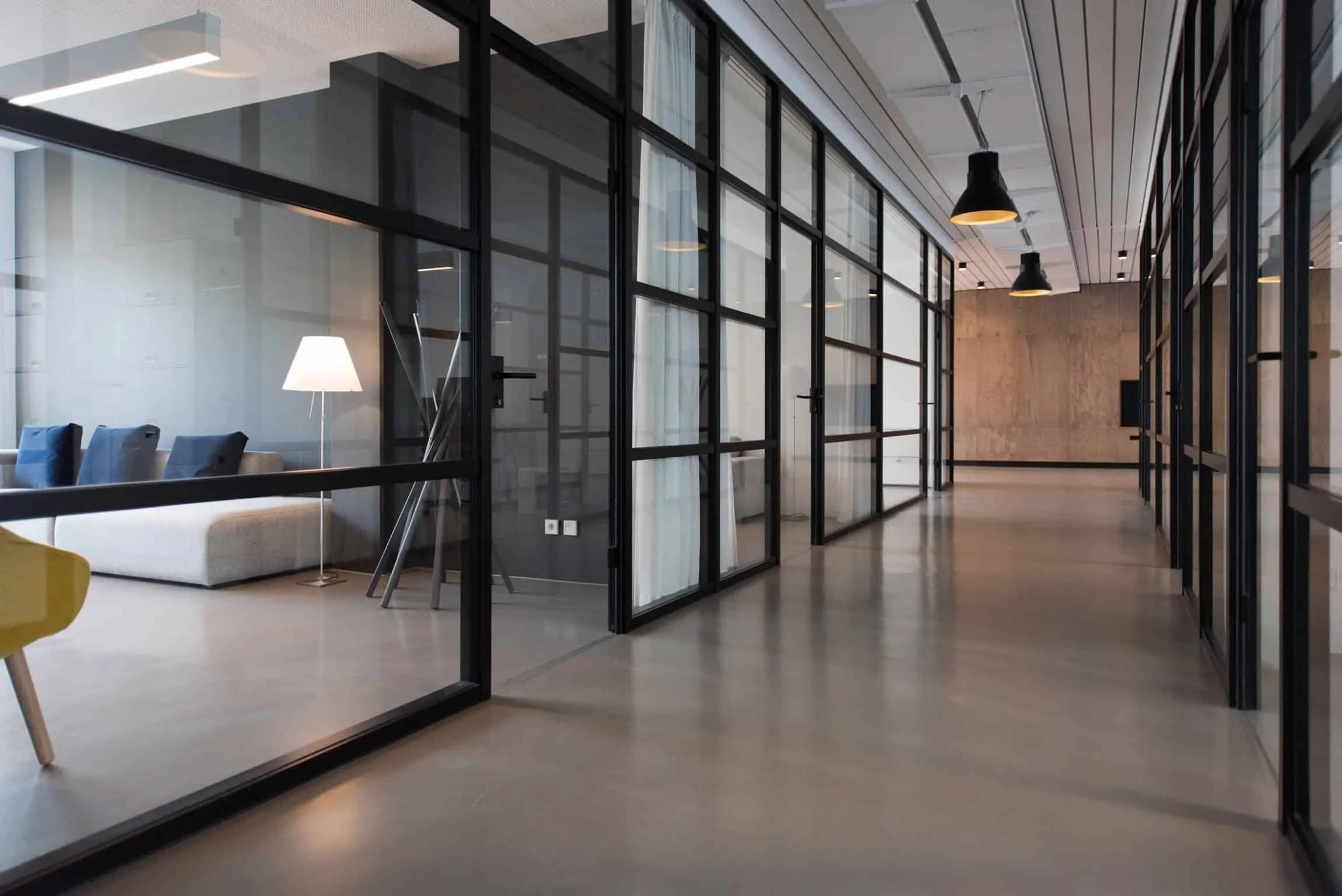 As frequent travelers this website has yet to fail us. It provides access to airport lounges all over the world, which is a godsend when you have long layovers between connecting flights.
Their app ranks in the top 100 of the travel category with tens of thousands of reviews. That's because you can access over 1200 lounges no matter what status you have (or don't).
Whether or not lounges continue to accept these on demand lounge services is up in the air. We're hopeful as it makes travel much more pleasant.
Minimalist Money & Finance Apps
Since financial security is directly linked to feelings of growth and progress, we see it as one of the most important categories to simplify. These apps and services take the complexity out of managing your money and building your wealth.
Acorns is one of the simplest ways to save money without thinking about it. Any time you make a purchase on your credit or debit card, Acorns will automatically round that purchase up to the next dollar and save that money for you. From there, they invest your money in a diversified portfolio based on your long-term goals without you ever having to touch it. Also, if you use the link above, you'll get an extra $10 just for signing up.
Minimalism is all about simplicity. Having all of your accounts in one place where you can track your budget, net worth, retirement plans and investment returns is a huge time saver. Plus, it's free. I use this multiple times per week to check in on how I'm doing financially without having to log into all of my individual accounts.
Blooom is another pretty clever tech company that can save you hours and hours of your own research. You link your existing retirement account and they will give you feedback on where you could save money on fees, diversify differently, or even create different retirement accounts that could help you in the long run.
There are a bunch of new age auto investing services that assist with a helping you reach your financial goals. Wealth Simple is amongst the leaders of the pack with zero-maintenance portfolios, expert advisors and low fees.
Their differentiation is that they use Nobel Prize winning investing principles to personalize a low-cost investment portfolio.
Plus they have a $0 minimum meaning anyone with any amount of money can get started. That's all awesome but the app is what sold us.
User-friendliness is a must when it comes to money management and their app is beautifully designed and simple to navigate.
Business & Blogging
Within the simple living space business is often a neglected theme. However we, as a team of creators and entrepreneurs, recognize the need to streamline your work just a much as other areas of your life, if not more.
For most, your business or profession is where you spend the bulk of your time each day. So we curated this list to help you be efficient and get more out of the energy and effort you exert.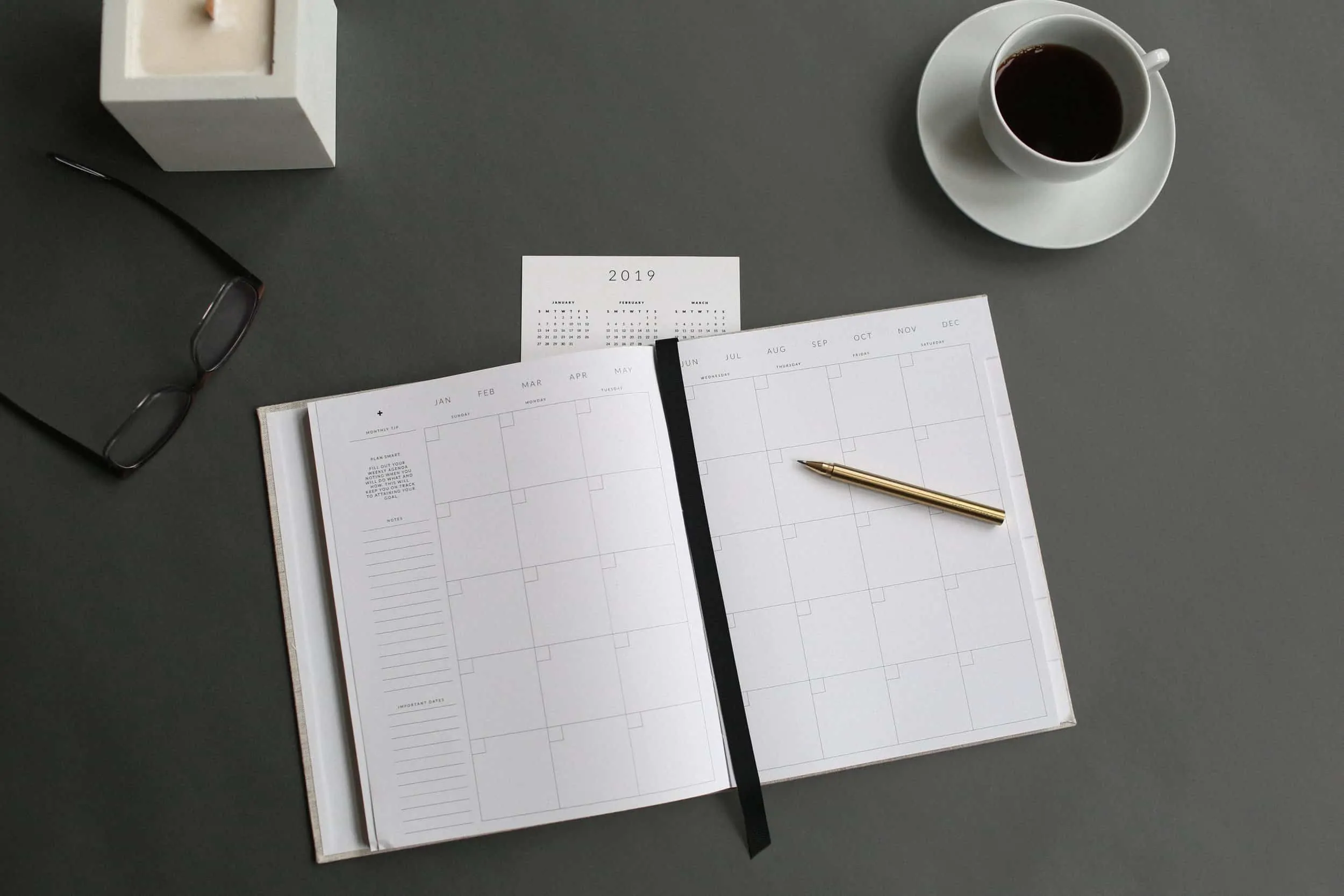 We are utterly obsessed with Acuity. This is the best appointment scheduler on the market — period. Simple, user-friendly yet powerful with a rockstar customer service team to help if you ever need them.
Pretty much everything can be managed via their app which is a scaled down version of their awesome web service.
Their all-in-one platform integrates with Stripe and Paypal. So, in addition to scheduling, you can automatically accept payments (for instance, if your calls are for services, consulting or coaching).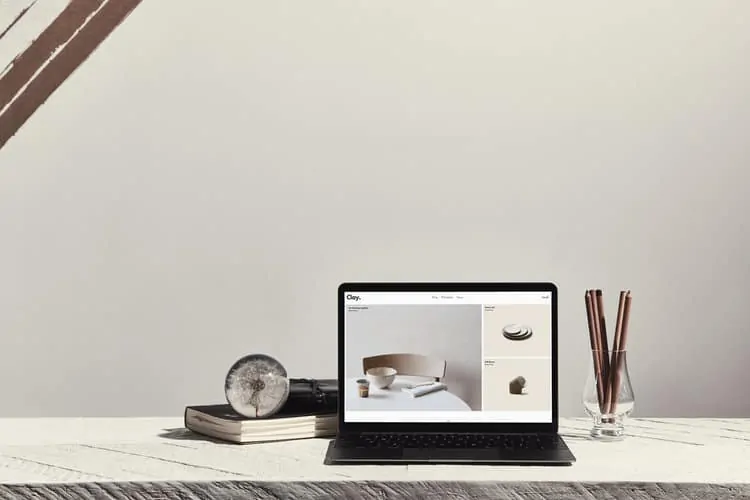 This is an affordable all-in-one suite of tools for freelancers, solopreneurs, consultants, coaches or anyone that does contract work.
From contracts and invoices to timekeeping, it has everything you could possibly need to run your independent business. We especially like the app which streamlines the time tracking and expense logging process.
If you are looking to boost your productivity as a creative or entrepreneur it's worth checking out Bonsai's free trial to see how the platform can work for you. You can also use their app for a subset of services like time tracking and invoices.
Design & Style
Within the minimalist design and style category we first contemplated key areas where having high-quality essentials could completely transform the way you feel throughout the day.
We then sought out brands and resources with outstanding design that made it easy for you to bring about the desired transformation no matter if it's in the office, home or closet.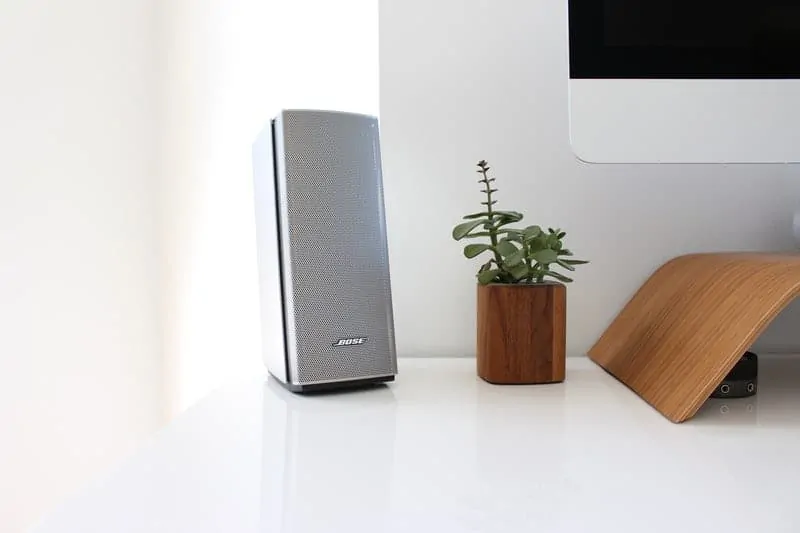 We can't live without our Bose speakers or noise-cancelling headphones with their premium sound quality and unrivaled design. As frequent travelers, these headphones are life savers when you want to drown out the noise on a flight to read or nap.
Bose also offers a range of other top ranked portable and home sound products such as their acclaimed speakers.  On top of excellent engineering and great design, they have a series of apps that let you control and customize the devices.
Havenly offers on-demand interior design services at an affordable price. You can literally design your home from your laptop or phone using their quite lovely app.
The way it works is simple: upload photos of your room, correspond with an interior design consultant and get back expert guidance on how to upgrade your space.
Some of their preliminary advice is actually free — you don't pay unless you need their advanced services — plus you'll get a curated list of places to shop with preferred pricing.
Honorable mentions
For any type of unit conversion this should be your go-to resource. As a frequent traveler it is perfect for currency, temperature, and apparel size conversions. However the app has hundreds of other units including mass, length/distance, cooking, and speed. It is much more efficient to whip out this handy app than googling say, USD to EURO, on a regular basis.
We recommend and use Asana (both the web and app) as the project management tool when consulting (especially larger brands and corporates) as it's a great way to manage work flow and organize tasks within teams. I sometimes end up having to use Basecamp because some clients insist, but I just don't think it does what Asana can in terms of having a really clear understanding of everything that's in progress for a particular project or campaign.
This is one of the best writing apps I've come across. It's sleek and sophisticated with a stunning yet simple interface. You can use it for a range of writing needs but I believe it works best for actual writing. Also the syncing just isn't as efficient as Apple Notes. I replaced Evernote with the Bear app because Evernote started getting too wonky.
Bench.co is basically a group of hipsters who run a bookkeeping service. It's seriously one of the coolest startups we've come across and that's saying a lot given the nerdy work they do. Not only do they have a cool website but they also have an app that you get access to when you sign up for their service. If you are a solopreneur or small business owner they do an excellent job at helping you keep your together financials in order.
Because I travel so frequently I often need to find a dedicated space where I can get a few hours of work down — especially when I'm in the states visiting clients, friends and family. The breather app makes booking an office space quick and easy. And not only is the app well-designed, they've done an excellent job at outfitting their offices as well.
Whoever came up with the idea to curate Amazon is a genius. Seriously, everyone knows Amazon's interface is cluttered and unattractive and for the longest we've just had to accept it because we're all obsessed with Amazon. Well, not anymore. Canopy has been around for some time now but aren't as well known as they should be. They do an excellent job as digging out minimalist, well-designed products from Amazon and presenting in a sleek affiliate shop.
Reading is our preferred method of consuming content but we're increasingly getting into the spoken article trend and curio.io is our go-to app. They curate articles from intellectual publications and high-end journals and have them read by voice actors. The interface is basic (in a good way) but there are a few features for saving and sharing your favorite articles. Start by listening to their articles at the beginning of the day as part of your morning routine.
This is a UK-based fintech company and we're hoping they don't go out of business like most of the similar startups in the US. Curve allows you to manage all of your debit and credit cards with one card and one sleek interface. If you travel frequently and have accounts in multiple currencies it will make spending and tracking cash flow so much more efficient.
Elevate is a brain training app that's designed to keep you mentally sharp, increase productivity, and build confidence. Not only does the app look cool but they personalize the games as you play to help you continually improve key mental metrics. I'm not into playing games on my phone but made an exception because of the statistics that back up what the app is trying to do. Also, an excellent runner up to Elevate is Lumosity.
If you love the idea of journaling but find it hard to stay disciplined enough to write on a daily basis, this is for you. This is a beautiful app with an outstanding set of features that make it easy for you to muse and reflect. Your daily entries are made up of "grids" which are a set of simple questions (you can choose from or create on your own) that prompt a more focused response. You can easily read and share including exporting to other apps like Evernote.
It's hard to justify this app because the native weather app on the iPhone is just fine, but Fresh Air is beautiful and useful if you want more than basic weather information. Apart from the lovely design and visualizations, it has quite a few neat features such as seeing the weather for your calendar events and getting notifications.
Whoever designed the branding for this company is truly talented. Headspace is a meditation app with a gorgeous interface. Apart from a much needed service (teaching people how to incorporate meditation and mindfulness into their self-care routine) it's just a fun app to play with. You might find yourself scrolling through the app just to see all the lovely illustrations.
If you are an avid reader and consumer of a lot of digital information, Instapaper is a super simple way to save, organize, and search all of the links you accumulate each day. The app is minimal but has a few nice customization settings and you can also create folders and add notes to the articles you save.
Kitchen Stories is a recipe and cooking app with step-by-step instructions, how to videos, easy-to-cook recipes, and stunning photography all wrapped up in a beautifully simple interface.
Mindly is a lightweight app for mind mapping (a process for organizing ideas). It is incredibly useful for anyone who is brainstorming, problem-solving, or creating, and trying to stay on top off all the thoughts they are generating. Not only can you use the Mindly app across all devices you can also easily share and print your mind maps.
MinimaList is the epitome of a minimalist to-do list manager. If you require any kind of advanced task managing features this isn't for you. This is completely stripped down and straight to the point. You can add simple tasks, reminders, and a "focus timer" with most of the features manageable on one screen. You also have the ability to search tasks, change theme colors, and adjust simple settings like snooze time, but that's about it.
This is another app that's hard to justify downloading (because the standard iPhone calculator is just fine) but again, this one looks so much better. It has custom fonts and colors (useful if the bright orange in the iPhone version feels off-putting) along with a few more functions and features. Moreover, it also looks good on the iPad which doesn't have a built in calculator.
Nike packs so much value into this stunning app it's hard to believe it continues to be free (talk about smart branding). In fact, they only recently added a means of monetization. With this app there is no excuse not to exercise as there are tons of trainings to choose from based on level, time, equipment, and goal. Add to that the cinematic production and this has to be one of the best apps ever designed.
This is one of the best ambient noise resources we've found for focusing or relaxing. It's nothing more than a handful of clean screens with subtle colors and simple icons representing the different high-quality soundtracks (cafe, train, water, wind, birds, etc.) you can choose from. It also allows you to mix your own sound combinations and create timers and fade outs. I keep this running on low in the background everyday.
We recently started using this app as a way to make creative presentations and present design concepts. We love creating presentations but ditched powerpoint a long time ago for Canva. However, the Paste app is better than Canva and more lightweight for when you want to quickly produce a deck on-the-go.
This is a nice way to monitor your sleep and be gently woken up at the lightest phase of sleep (your natural waking point). It's a wonderful alternative to regular alarms that jolt you out of deep sleep causing you to feel groggy and frazzled. We recommend adding to your sleep hygiene strategy.
This is the most beautiful image capturing and editing app on the market. We love it for the sophisticated filters that enhance my photos 10-fold. VSCO is also a community of photographers and you can publish your content in-app like you would other social networks and explore the work of others.
Affiliate Disclosure: As an Amazon Associate, Minimalism Co earns from qualifying purchases.
Minimalism Co also participates in other affiliate marketing programs that may pay a commission to Minimalism Co without affecting the price a customer pays.