How to build a capsule wardrobe, create a signature style and curate a closet you love
Want to learn how to thoughtfully assemble a collection of timeless pieces that work seamlessly together, and easily create outfits you love?
ELIMINATE YOUR WARDROBE WOES
These are some of the challenges our students expressed before they learned how to build a capsule wardrobe. Does this sound like you?
"I am literally wasting an hour in the morning trying to figure out what to wear … and another hour in the evening cleaning up the pile of clothes I left on the floor earlier. It's getting ridiculous."
"I work in fashion but no one thinks I do. Enough said."
"If I had the extra funds to spend on a personal stylist I would in a heartbeat. I don't, so need the next best thing."
"I'm a C-suite executive and need to start looking the part. I believe my poor sense of style undermines my authority."
"I just dropped a hundred bucks on a pair of shoes that ended up not matching anything in my closet. And of course I missed the return deadline. Yeah, and this happens regularly."
"I love my style and regularly see celebrities in the shops I frequent (just to give you an idea of the types of brands I splurge on). But it was a wake up call when my mom called me out one day and said 'Sarah, there is one big difference between you and them. They are millionaires and you are not.' So I need to figure out how to maintain the look without the spend."
"About to have a baby and we're already cramped in a small one bedroom (if you can call it that) in Manhattan. I need to clear out my space asap."
"I am never going to be a fashionista but that's no excuse for looking dumpy. Even my poor husband is starting to give me the side eye, like Anna really?"
"The best word that describes me trying to get ready for anything? Frazzled. Actually, 'dear in headlights' would be a better description, because I am always at a lost when it comes to pulling together outfits."
"I have been thinking of a way to do my part when it comes to sustainability — downgrading my spend on clothes seems like a meaningful contribution."
Why do so many smart and successful people such as presidents, celebrities and entrepreneurs, opt to simplify their style?
Because it eases decision-making, allowing them to more efficiently allocate their precious resources (time, energy, money) to more important matters.
Unfortunately, many smart people still struggle with what to wear on a daily basis because they don't know the secrets to perfecting their wardrobe.
However, when you learn the benefits of the Capsule Wardrobe method you can dramatically improve your sense of style and build a closet you'll love.
We consulted with over a dozen personal stylists, decluttering experts and apparel brands to create a unique process that will help you save time, spend more wisely, and increase your confidence with a streamlined signature style.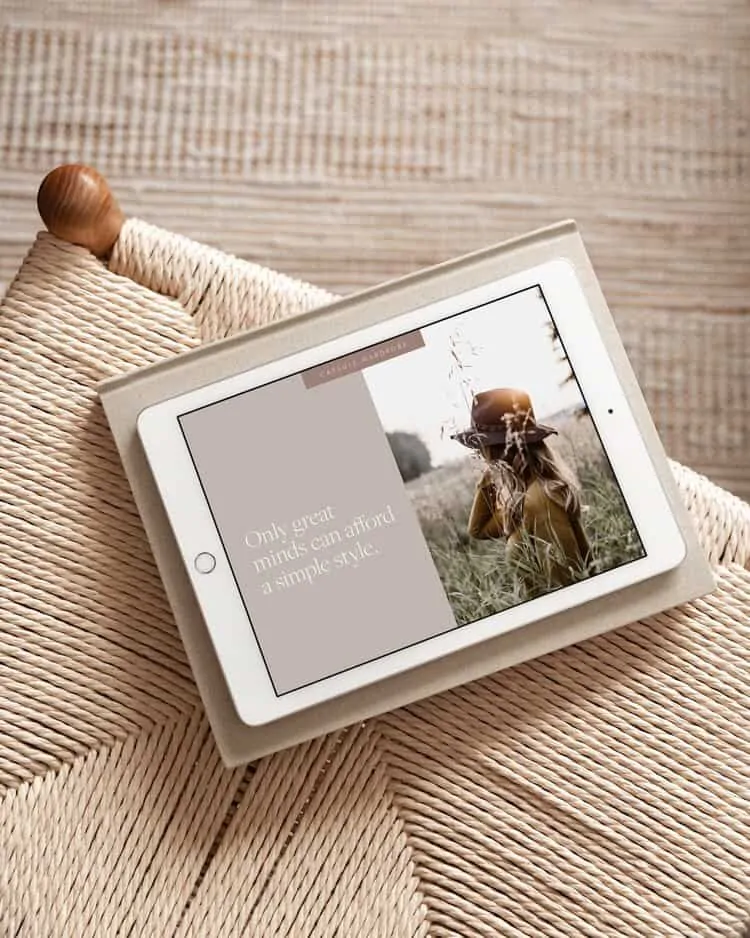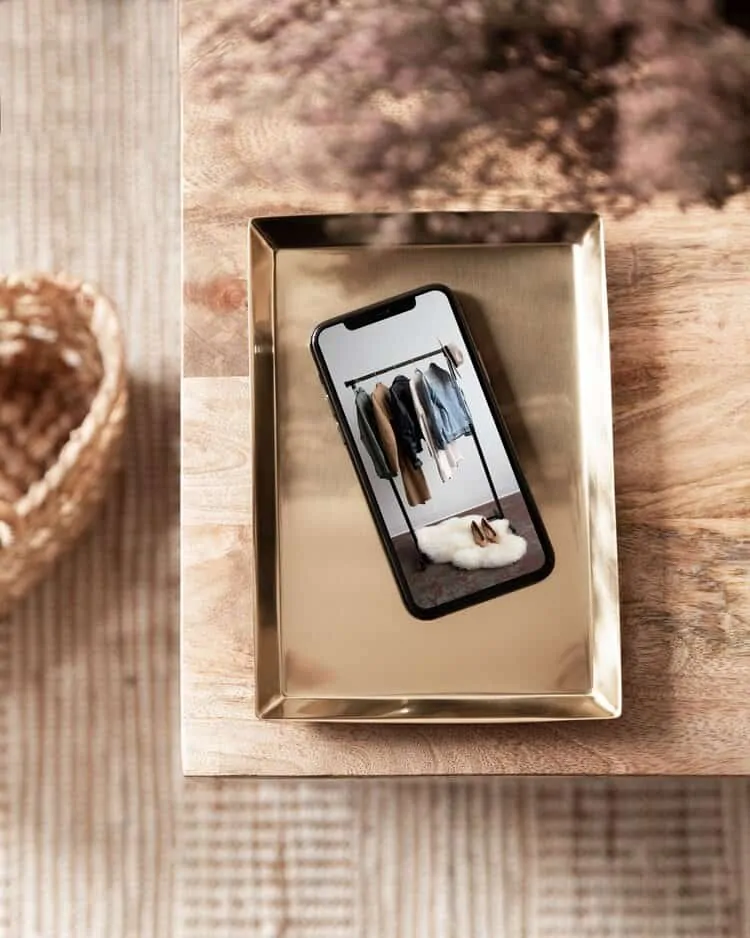 STOP WORRYING ABOUT WHAT TO WEAR
You are in the right place if you can say yes to any of these statements:
I want to learn how to compose a variety of staple outfits from a small number of items that work seamlessly together.

I want to learn how to select quality fabrics that work best for me and understand how to care for them to increase longevity.

I want to create a palette of colors I love but also work well together so every piece can be mixed and matched effortlessly.

I want to understand how different fits and silhouettes work for my body type and the activities I typically engage in.
Introducing a 9-step personal style course, developed by style, apparel and simple living experts, that will teach you how to build a capsule wardrobe.
Curate a beautiful and practical collection of only quality essentials that you absolutely love

Cease the unnecessary stress and daily frustration associated with a subpar closet and stop worrying about what to wear

Create a style that maps to your lifestyle (and life phase) so you look and feel polished no matter what you're doing or where you're going
This personal style course includes a 9-step process with supporting workbooks that will guide you through the journey of building your capsule wardrobe.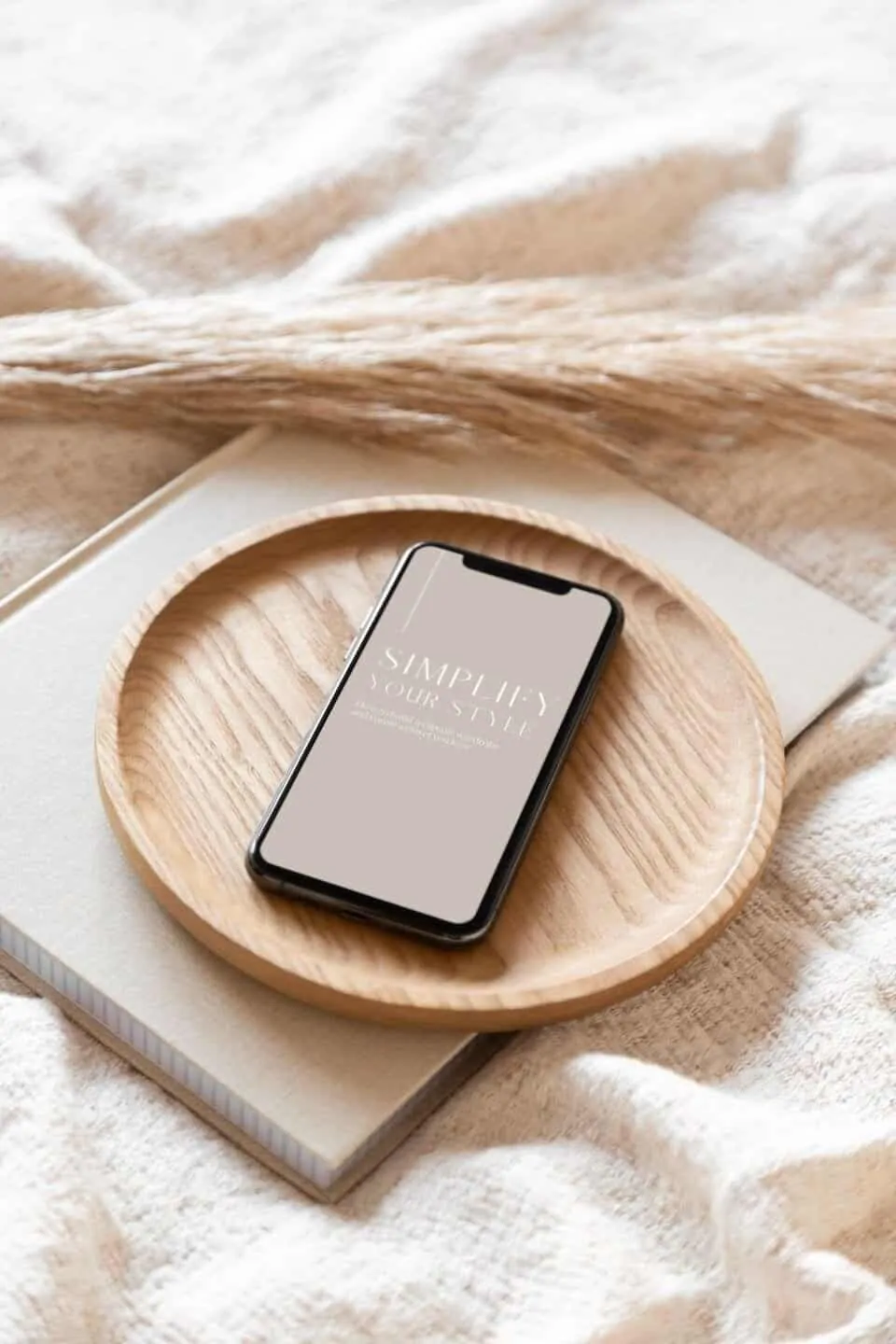 Limited-Time Bonus Package ($199)
Simplify Your Style eBook — to get a summary of our process in book format
Personal Style Workbook — to keep track of your inputs and progress in one place
Minimalist Brand Directory — for standard, petites and plus-size
Private Style Board — we'll invite you to our private board that has tons of style inspiration
Garment Care Guide — so you can save money by maintaining the longevity of your wardrobe
"I think I follow every minimalist style and capsule wardrobe website out there. I've read a bunch of blog posts and even a couple of books. Hands down, this is one of the best resources I've come across. Thank you SO much!"
— LINDSAY, DANCER— LINDSAY, DANCER
"My wife sent me a link to this course. I thought she wanted me to buy it for her. So I did and she was like oh good, you start yet? Haha! Subtle feedback aside, after walking through your modules I see her point. "
— KEN, SPORTS COACH
"I work in fashion and the temptation to "look the part" is intense. But I'm going broke trying to impress others! I appreciate that the course shows you how to build a practical and beautiful wardrobe. Super relevant in my situation."
— LEAH, SOCIAL MEDIA MANAGER
"Let me keep it real: I look a hot mess. I have zero sense of style and have always struggled with self-esteem issues related to my appearance. I've started the course and am SO excited to finally pull myself together!"
— VALERIE, HIGH SCHOOL TEACHER
9-STEP PROCESS + PREMIUM WORKBOOKS + REFUND GUARANTEE
Develop your signature style and never worry about what to wear again
Simplify Your Style will guide you step-by-step through the process of building a capsule wardrobe and a signature style you love.
BUILD YOUR SIMPLE, SIGNATURE STYLE
〉9-Step Personal Style Process
〉Personal Style Workbook
〉Bonus Simplify Your Style eBook 
〉Bonus Minimalist Brand Directory 
〉Bonus Secret Style Board 
〉Bonus Garment Care Guide
〉100% 30-day Refund Guarantee