Create a simple, minimalist self-care routine that will keep you healthy, rested and at your best
a simple, holistic approach to self-care
take the confusion and complexity our of managing your health and wellness. 
why do many of the highest performers struggle with burnout, exhaustion and overwhelm in their life? 
When you are constantly adding more and more responsibilities, commitments and even things to your life, you end up forgetting to focus on yourself. Without a dedicated plan to rejuvenate and restore your well-being, you can easily end up burned out. 
We consulted thousands of articles and dozens of life and business coaches to uncover the keys to making space for self-care. By creating an intentional, dedicated plan for caring for all areas of your life, it will become a natural routine that you don't have to think about. It will just become part of your day-to-day, keeping you balanced and ready to perform at all times. 
When you learn the benefits of a self-care routine, you can dramatically improve your well-being, time management, and overall health.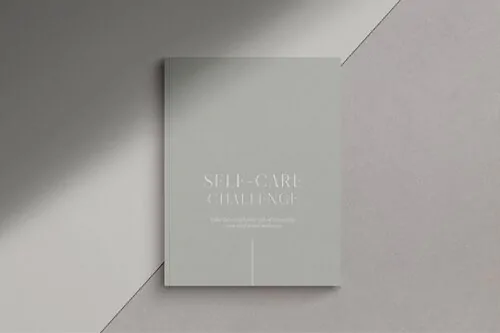 stop ignoring your health and well-being
You are in the right place if you can say yes to any of these statements:
I want to restore my energy so I can be at my best.

I often feel like I am overcommitted and at risk of burning out or becoming exhausted.

I want a beauty, sleep, mindfulness, and wellness routine that I don't have to think about. 

I want actionable insights and strategies to care for myself.
Introducing an 11-step minimalist health and wellness course, developed by high performing entrepreneurs, life coaches and minimalist experts that will teach you how to map out a reliable and simple self-care routine that you will actually stick with.
Remove the confusion and guru-speak from self-care and focus on actionable plans to restore your wellbeing. 

End the constant overwhelm of a busy life that does not include a practice to focus on yourself. 

Create a step-by-step plan that addresses every area of your mental and physical health that you can use daily for years to come.
This self-care routine course includes an 11-step process with supporting workbooks that will guide you through the journey of building your self-care routine.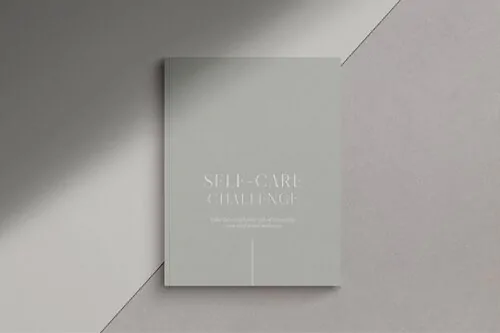 Limited-Time Bonus Package ($49)
The Self-Care Challenge eBook — to get a summary of our process in book format
Resources and Journal Prompts —to start the self-discovery process and map out your plan
Personalized Health Assessment – to get a benchmark of where you currently stand and what areas you need to improve.
11-STEP PROCESS + PREMIUM WORKBOOKS + REFUND GUARANTEE
Develop your simple self-care plan and never worry about burnout again