While it's highly popular in female fashion, building a capsule wardrobe for men tends to receive less attention and instruction. In this men's capsule wardrobe guide, we'll show you the essential clothes and accessories you can use to put together a capsule wardrobe. We'll also show examples and suggestions of the essential clothing that can be the building blocks of your style.
A minimalist capsule wardrobe for men is essentially just a scaled-down collection of pieces that work well together and reduce the decision-making process of daily outfits. You can think of it as a personal daily uniform. It will still reflect who you are, combining the elements of your style and personality. It can display not only your taste in clothing and your personal style but can also make statements about your personality and values.
How to Build a Men's Minimalist Wardrobe
Before we tell you how to build a minimalist wardrobe for men, let's first take a quick look at the basic principles of building a minimal wardrobe in general. The process will need you to redefine your sense of fashion, spending habits, and personal image. 
Pick and Curate your Personal Style
There are a few steps to take before ever deciding on the items in your closet. The first is to decide on your style aesthetic.
What makes you feel comfortable and confident? While it's great to be aspirational when putting together your closet, you don't want to sacrifice your own comfort. If you put together a bunch of clothes that don't feel like you, it will be tough to want to wear them every day. Every piece of clothing that you own should give you confidence and happiness when you leave the house with it.
What statement do you want to make with your capsule wardrobe choices? Think of this as your personal brand. Do you lean to the casual side or more formal on a day-to-day basis? Do you prefer unique clothing or timeless staples that won't stand out as much? Feel free to jot down a few words that you believe best fit the look and message that you want to send to the world.
What is the general color palette that you want to build around? This is important. Since you will only own a small number of clothing and accessories, you need to ensure that every piece will fit together. Creating an outfit should be possible with nearly any combination of tops, bottoms and accessories. Choose if you want to go on the lighter side with whites and light grays. Or do you prefer more earthy colors like tan, brown or green? Many men choose to go with darker gray and black as their core colors, then mix in a few colors that go well with those.
Stick to a few key rules:
There are a few guidelines you should use when compiling a capsule wardrobe. Make sure that the vast majority of your closet can check these boxes:
Timeless – not a fad, fit or color that will be outdated in a couple years.
High Quality – since you are wearing fewer pieces, more frequently, you need them to hold up for years.
Versatile – every item in your capsule wardrobe should be capable of being worn with any other item.
Consistent – showing up one day in a bright, eccentric outfit and the next day in muted blacks and grays will take away from the consistency of your personal brand that you are trying to build.
Men's Clothing Essentials
Before building your capsule wardrobe, men should know the main staples for a minimalist closet. Depending on your region, profession and hobbies, the essential items in a capsule closet may vary slightly. However, these are generally the core components of a men's outfit.
Let's start with clothing and footwear, the building blocks of a men's wardrobe. The guide below will land you somewhere between 25 and 45 items, though you can certainly scale this down to a 15 item capsule wardrobe or even fewer depending on your lifestyle and profession.
Pants:
For an everyday look, you must have jeans and chinos. Darker shades make them great for professional settings. You can go from a client meeting to date night in a pair of blue denim pants or grey chinos. The versatility of these pants can really set the foundation of your capsule wardrobe. Tech pants or stretch denim can be great as well, since they look formal enough, but provide unbelievable comfort.
For most men, it's important to also have a couple pair of reliable and suit pants or trousers. Stick to more neutral colors. Even if you don't wear suits every day, these trousers can still work perfectly for business events and seminars as a part of a fully formal outfit. Suits that can be separated are a secret weapon, as pants or a jacket can be worn without the full suit for more casual settings.
One thing to know is that the number of bottom wear does not need to match the number of basic top wear. You can start with six pants, a combination of quasi-formals and formals, and complement them with a couple of shorts, capris, and track pants. This will set you up for each day of the week, along with the opportunities to let loose. The number can go even lower if you try. 
Wardrobe Example: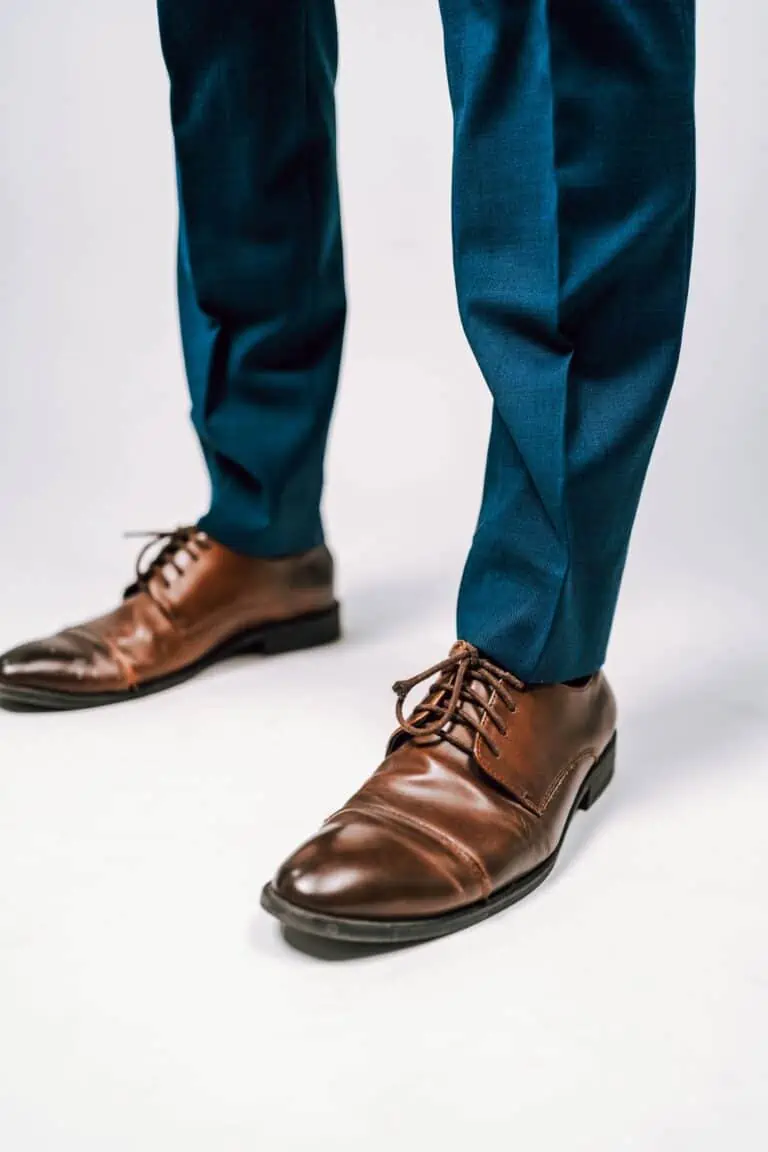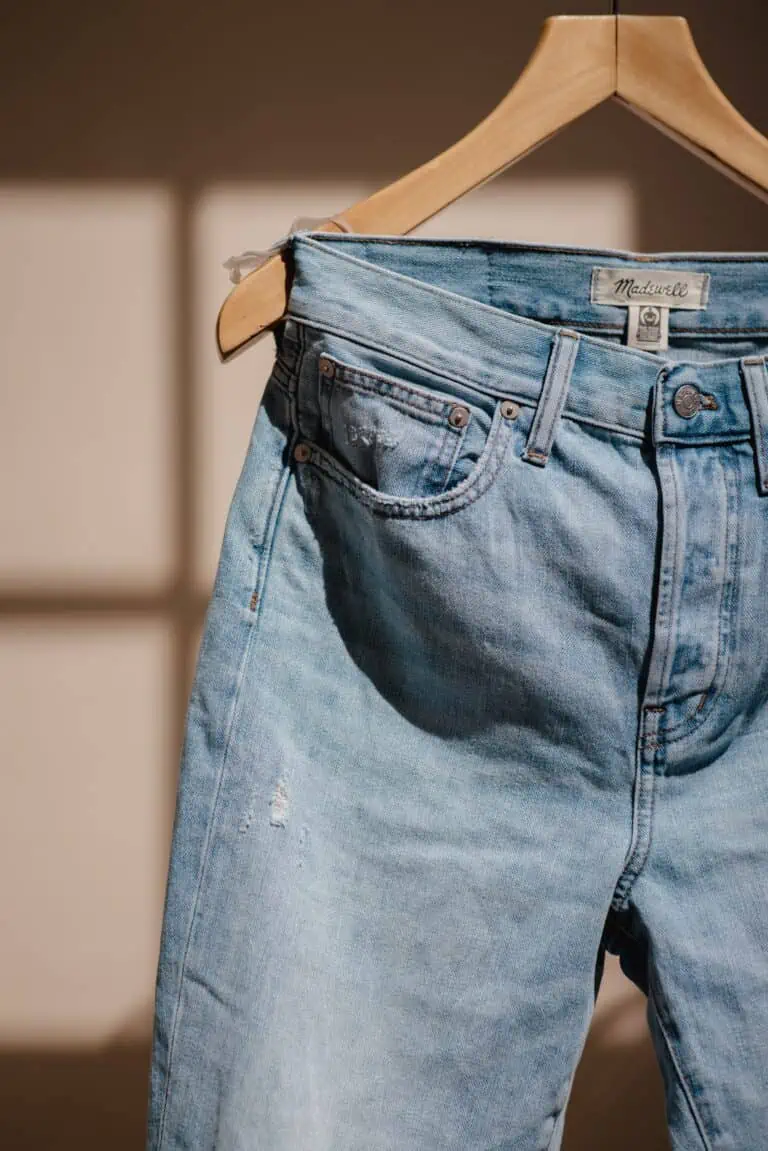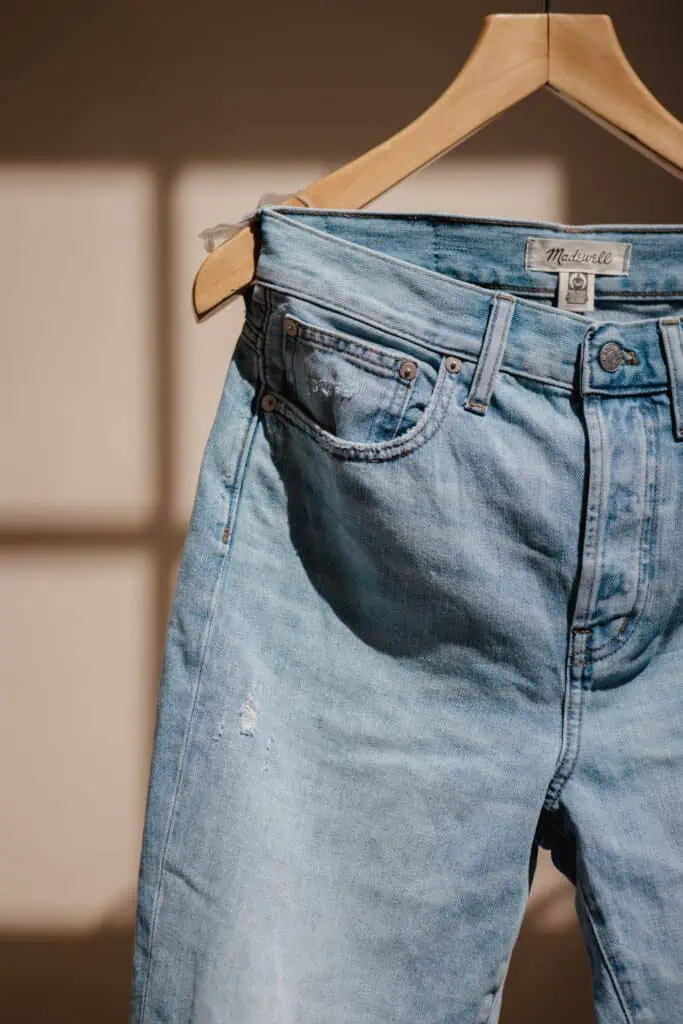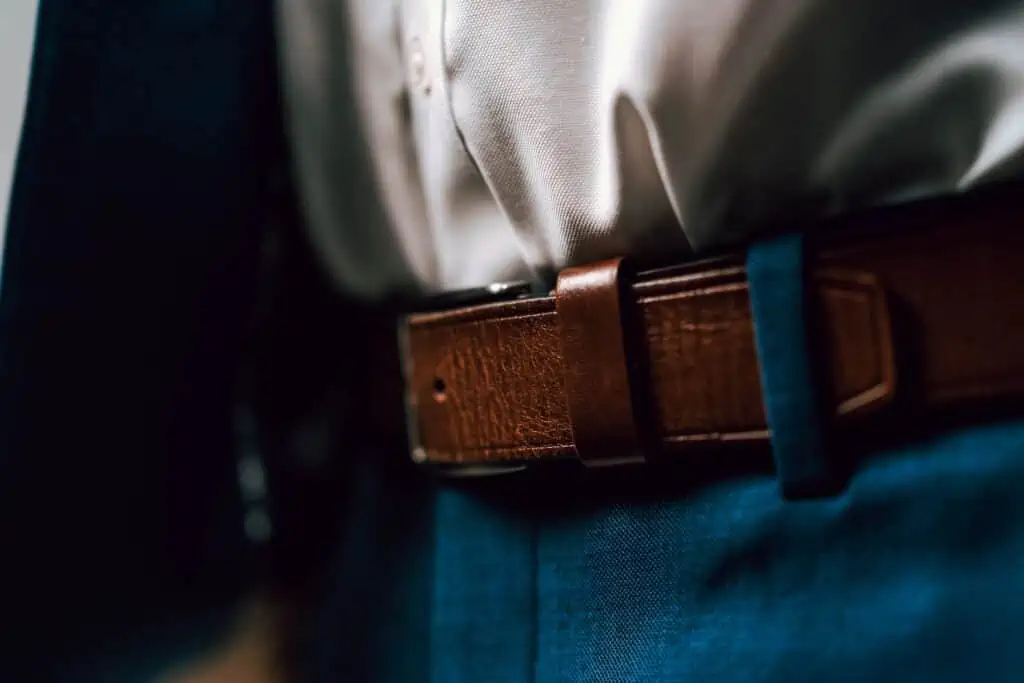 Shirts:
The number of shirts and tees will scale up or down based on how often you wear each type. If you work five days a week in collared dress shirts and wear t-shirts on weekends, start with those numbers. Add a couple of polos or more casual long sleeve shirts if you know you have occasions for them. Think through shirts that will dress up or dress down a blazer.
For casual shirts, you will likely need short-sleeved t-shirts, full-sleeved Henleys, polos and athletic shirts. Whether it's a casual office setting, a coffee date with your significant other, or an outdoor event, relaxed shirts are the best buddies of men.
As for formal settings, your best solution is the dress shirt. From a wedding to everyday business attire, collared shirts always shows the best of your style. You cannot go wrong with solid shades that mix with your style. Be careful not to pick shirts that are too trendy, since styles change quickly and can make certain stripes, flannel patterns or colors outdated pretty quickly. White, gray, black and a color or two should be plenty.
Jackets, Sweaters and Blazers:
Layers are where you can go from drab to fab in seconds. Throw a sports jacket on a simple tee, and the look gets amped up. Consider the temperature on your location to decide on the thickness of the jackets and hoodies. Versatility is key. Whether you frequently wear jackets, sweaters, hoodies or trench coats, shoot for versatility. A jacket that can be dressed up for work with slacks and a dress shirt but not look out of place at a friendly gathering is a win.
Lastly, find a weather-specific jacket that goes with anything. You will know what the right jacket is for your minimalist wardrobe. This can be a puffy coat, a peacoat, a trench coat, or a simple shirt jacket. Find something that works with jeans, slacks, chinos and any type of shirt or coat underneath if you live in a cold-weather environment.
Suits:
We say one to two with the assumption that you are not wearing a suit to work every day. If you already have a sport coat or two, owning one or two suits can provide not only a formal go-to, but can also be broken down to account for a sport coat and a pair of pants. One high-quality, timeless suit should be enough for most men to keep in their capsule wardrobe.
Finally, let's discuss dress suits. They are classic, stylish, and indispensable, even if you hardly ever wear it. Pick a piece or two in dark shades and a classic style, preferably with a single breast and 2-3 buttons. You can buy suit separates and get matching trousers that you can wear separately, too.
Footwear:
It's easy to get carried away with footwear, especially anything too trendy or colorful. Find 3-5 pairs of shoes that scale up from athletic to casual to very formal. A sample collection could include sandals, running or gym shoes, timeless sneakers that go well with shorts or jeans, leather boots or chukkas, and formal dress shoes. If you are a slipper guy, go for a pair of those as well.
We recommend sticking with neutral colors and styles of minimalist footwear. It can be fun to own a pair of brightly colored sneakers, but it's hard to pair those with more than one or two outfits. Something like a white Stan Smith, Gray Vans, or Black Converse All-Stars are versatile and timeless. If you want to go bright and make a statement, athletic shoes are the best candidate for your capsule wardrobe.
For work, stick to black, gray and brown. Leather or suede are good choices, but go for quality. It's better to have one great pair of boots than 3-4 of a lower quality. Black dress shoes will also get you by in nearly every formal setting.
Bags:
A laptop bag or backpack will be essential for most men. You can choose the style based on how formal your regular settings are. Leather briefcases are good if you are in a formal job. Black and tan are excellent colors for bags. If you have a more casual work environment, backpacks are great as they work for travel and wearing around town. My personal favorite bag I own is the Fjallraven Norrvage Briefpack, which effortlessly transforms from a briefcase to a backpack.
Socks and Underwear:
Stick to neutral colored socks. Owning a few athletic socks as well as enough dress socks to get you through the week will be enough. Since socks typically don't last as long as the other items in your closet, feel free to add some flair here. Socks like Stance or Bombas can add an unexpected element to a more formal outfit and will generally last longer than other dress socks. That said, make sure you also have a few blacks or grays. Also, keep enough athletic socks to match how often you exercise.
For underwear, this is another area where you can break the rules. Feel free to go for fun styles, but ensure that they are comfortable. No matter how confident or comfortable you feel with the rest of your outfit, wearing uncomfortable boxers or briefs can pretty much ruin your day. Microfiber or athletic underwear can provide a lot of comfort and breathability and are options that we highly recommend.
Other Accessories
The most commonly used accessories are belts and watches. It's best to match their colors with the shoes in your collection. A bonus tip for selecting anything with a metallic touch – pick silver accessories if you have a cool undertone, and golden ones if you have a warm undertone, instead of buying everything in both colors. 
For hats, make sure you have one for every occasion. A ball cap or two, a beanie and a more formal hat can all be options based on your personal style and lifestyle. However, stay away from hats that you will only wear once a month or less.
Ties are pretty self-explanatory. This will depend on how often you wear them, but should be in the 1-5 range. Look for ties in muted colors that can work with every one of your shirts, coats and pants.
You can typically get by with 1-2 of most other accessories like a wallet, cufflinks, tie clips, pocket squares, etc. If you have a job where you wear these every day, the rules will change slightly. you can get by with one of each. So, you can apply those rules to select and discard the rest of your accessories, too, like ties, sunglasses, wrist bands, pocket squares, hats or sports caps, or anything else you like to add to your outfits. 
Steps to Create a Men's Capsule Wardrobe
1. Check Your Inventory
Pull everything out of the closet and check what's hiding there. This is the step that will help you recover items you hadn't even thought of in six months, clothes lost in the jungle of your wardrobe. Look at how many of each item you own and start to pare down to a much smaller collection.
2. Discard Aggressively  
Pick out the items that fit with the style and palette that you have chosen. Make sure that everything fits and gives you confidence.. Select the pieces and outfits that fit with the style you will wear from today forward. Discard everything else without hesitation. If you have trouble getting rid of certain clothes, put them in a box and see if you end up wearing them in the next few months.
3. Examine Design and Fit
It's time to filter the remaining clothes based on trends and your body fit. Is it out of fashion? Is it the wrong size for you to wear without slimming down or adding muscle? It's time to have a break up with these. 
4. Favor Versatility
Some necessary items like a uniquely colored dress suit or a pair of bright sneakers won't be too versatile. Keep the pieces that work in multiple situations and events, especially those that fit your color palette.
5. Don't Compromise on Quality
Check the quality and condition of the clothes you'd like to keep. Add the items that are in their best condition and will last for a while. Anything else that seems low-quality doesn't belong with you. Ask yourself if this piece of clothing is something you plan on wearing for years to come.
6. Picture Scenarios
Think about the activities, settings and events where you will deploy your minimalist wardrobe. These can include work, exercise, dinner parties, outdoor excursions, casual get-togethers and more. Determine if you can put together the right outfits for each of the settings in which you will spend your time.
Summary of the Men's Capsule Wardrobe Guide
Building a capsule wardrobe minimalist men will love will take some work and thought. It is more than just getting rid of a bunch of clothes. It takes a concerted effort to curate a collection of clothes that match your style, personality, brand and preferences. However, a capsule wardrobe can save time, money and stress. You will always have readily available outfits in your wardrobe to avoid starting from scratch every morning deciding what to wear. As you build your capsule wardrobe, feel free to reach out to us and ask questions, give feedback or show us great items that you've found for your own personal uniform.